Grangers Unveil New Eco Wash Repel Clothing 2 In 1 Formula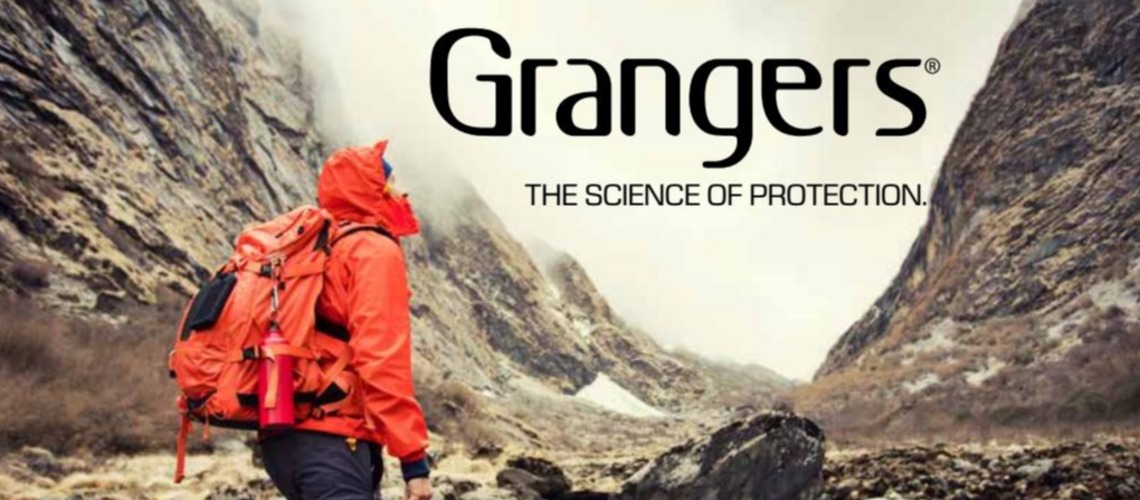 Grangers, has just unveiled an innovative 2 in 1 formulation that offers powerful cleaning,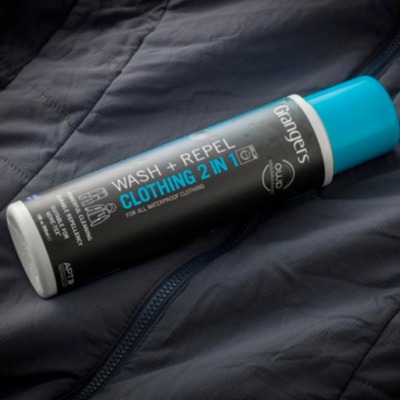 durable repellency, conserves water/energy plus saves time. The Wash + Repel Clothing 2 in 1 is latest launch from the Derbyshire-based expert on aftercare solutions for outdoor footwear and clothing.
This 2 in 1 wash-in product requires less energy and water while still providing superior protection and it's a Grangers exclusive, there's nothing else like it on the market.
It's important to take care of your gear, but waterproofing dirty clothing just really doesn't make any sense. It won't perform as well, it'll affect breathability and it won't look the part.
However, cleaning and proofing your gear separately usually takes up a lot of time. But with this new formula, simply add to the detergent drawer of a washing machine and you'll be back outside in no time.
Grangers wanted to find a solution that also had less impact on the environment and this is why the company invented the unique 2 in 1 formulation. The solution comes in a 100% post-consumer recycled (PCR) bottle containing ocean waste plastic (OWP). It is also PFC-free and bluesign approved.
Grangers, is a British brand, who are dedicated to protecting you against the elements and have been since 1937.
Based in the heart of Derbyshire, on the edge of the Peak District, they're proud of their British heritage and manufacturing. Most of theirproducts are still manufactured under their roof in Derbyshire, allowing themto have complete control of the production process of their products so that they can guarantee their quality.
We're as committed to sustainability and the environment, as we are to delivering unrivalled product protection. To us, the science of protection is key, and our dedicated lab team constantly review our formulations. They ensure our products are environmentally responsible, while being at the top of their game – so you can stay at the top of yours.
In 1953, their formulations actually proofed the gear used in the first successful Mount Everest summit. And today, theywork closely with adventurers such as Ben Saunders, helping to protect him on polar expeditions. With a range of products, they have something to support you on every adventure. Be it a local dog walk, a long run on a summer's day or if you're climbing the highest mountain in the pouring rain
Share This Article