New Alps-Based Charity Fights Climate Change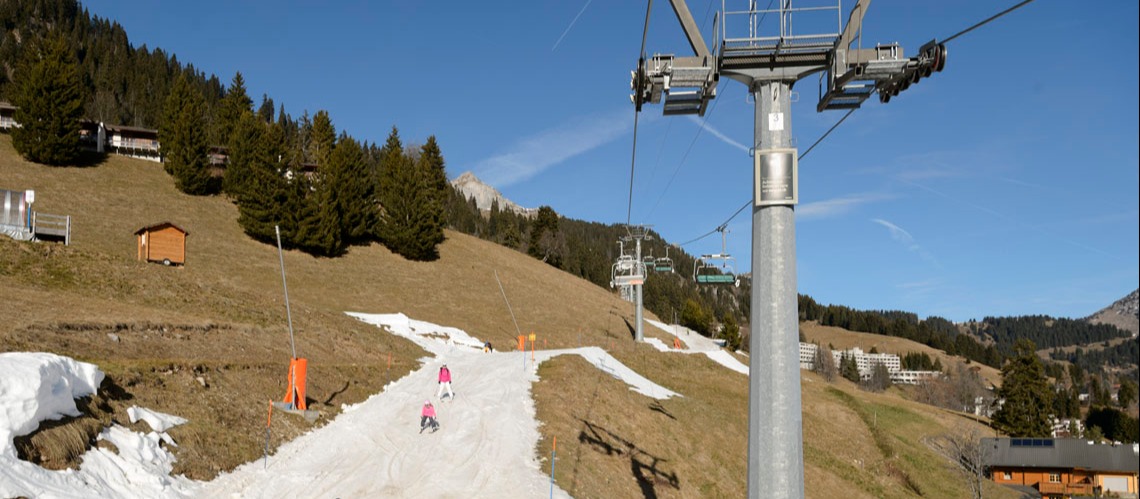 Sustainable ski and MTB holidays are hard to come by, but that's about to change with Montagne Verte which is determined to reduce the environmental impact of its mountain town.
The new charity based in Morzine, France, is working to turn the region into the most sustainable tourism destination in the Alps and become a #villagevert. Started by a group of concerned residents, its mission is simple: provide solutions for mountain residents, visitors and businesses to minimise their environmental impact and help future-proof the region in the face of climate change.
In less than a year, this volunteer led charity has organised a series of successful community events, launched an environmental pledge for businesses and recruited almost 100 donating members, enabling the employment of a Sustainability Director. Funded by the community, it serves and is powered by a group of passionate volunteers, Montagne Verte aims to drive forward an ambitious programme of change.
With the help of its newly appointed Sustainability Director, who has over a decade of experience in sustainability consultancy, the team are working with local authorities and stakeholders to make this happen. Montagne Verte's work offers people the tools to turn climate consciousness into climate action. Through the business pledge, online presence and local events, it enables individuals and businesses to engage with the climate crisis and play a part in creating solutions.
Cécile Burton, President of Montagne Verte and experienced grassroots activist, explains why they are so determined. "Temperatures in the Alps have risen at almost twice the global average. Protecting the future of mountain sports isn't something we have time to think about, it's something we need to do. This project grew much quicker than we'd ever imagined and really, it's down to the amazing response we've had from the community. People want to do something! It's clear that everyone has a part to play in the climate crisis and Montagne Verte is working hard to ensure that we are playing ours."
With the environment becoming front page news, the demand for sustainable tourism is on the rise. The community of Morzine, Avoriaz and Les Gets have rallied behind Montagne Verte to prove that what's good for the planet is also good for business. If you've been lucky enough to spend time in the Morzine, Avoriaz, Les Gets region, you will understand how people could feel so passionately about protecting it. To learn more about Montagne Verte and support their work, visit them at www.montagnevertemorzine.com or follow them @montagnevertemorzine
Founded in 2019, Montagne Verte is a volunteer led, results focused non-profit born out of a desire to future-proof Morzine in the face of the changing climate. It's work can be defined by three pillars; Community, Business and Infrastructure. Funded by the community it serves and operating on a grassroots level, it strives to demonstrate to potential of people power.
Share This Article