2020-21 U.S. Freestyle Ski Team Announced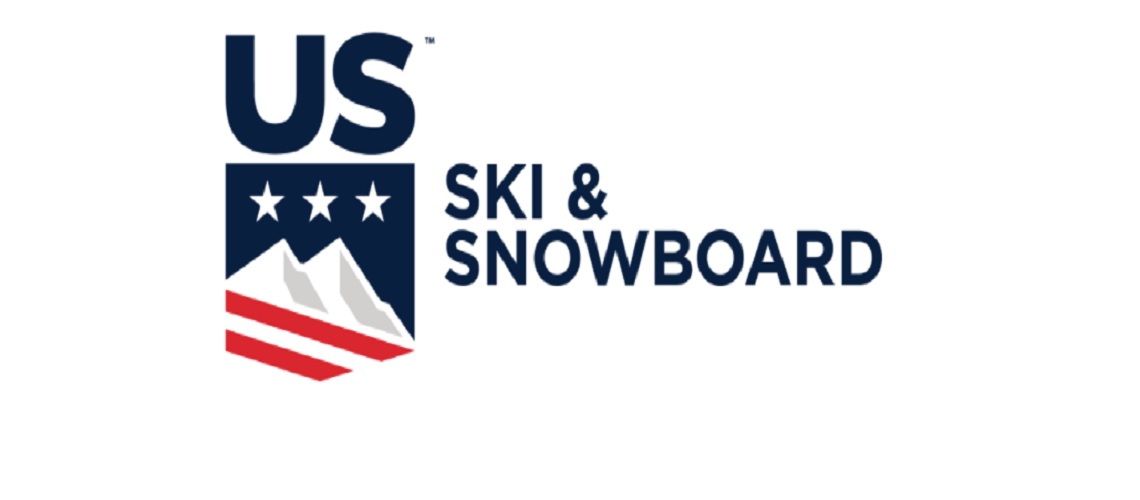 U.S. Ski & Snowboard announced today a 30-athlete roster making up the U.S. Freestyle Ski Team for the 2020-21 season. The U.S. Freestyle Ski Team includes aerials and moguls skiers, and both disciplines are currently on snow in Scandinavia preparing for their FIS World Cup openers, scheduled for Dec. 4-5 in Ruka, Finland. This season will look different than what anyone is used to, so athletes and staff are focused on what they can control and what is immediately on the schedule.

"The Freestyle Team had success last season with 13 World Cup podiums and our athletes are determined to build off of that," said U.S. Ski & Snowboard Freestyle Director Jeremy Forster. "Despite an abrupt end to the 2019-20 season and a challenging spring, these teams have maintained a positive outlook and really took advantage of the training available to them this summer. We are grateful for our domestic training partners in keeping some semblance of normalcy during these times and are looking forward to a great 2020-21 season."

Athletes named to the aerials team include Megan Nick, who finished the season ranked fourth in the world after earning two second-place World Cup results; 2017 World Champion and three-time Olympian Ashley Caldwell, who ended last season crowned U.S. National Champion; and Winter Vinecki, who ended last season ranked 10th in the world. Madison Varmette will kick off her fifth season with the team. Megan Smallhouse and Kaila Kuhn will both return for their second seasons and newly named rookie member Dani Loeb looks forward to her first season as a U.S. Ski Team member.

Top-ranked American man in sixth, Chris Lillis, returns for his seventh season with the team. Chris earned two podiums last season, including a win in Kazakhstan. He is joined by Justin Schoenefeld, who ended the American drought on Aerials wins last season and was ranked 10th in the world; Eric Loughran, 2020 U.S. National Champion is back for his sixth season; and Quinn Dehlinger returns for his second season.
The team behind this team returns for what will be their second season together. Aerials Head Coach Vladimir (Vlad) Lebedev is joined by World Cup Coaches Eric Bergoustand JC Andre, Athletic Development Coach Houston Deck and Physical Therapist Peter Toohey.
"This summer we were fortunate enough to get a lot of work done at the Utah Olympic Park," said Vlad. "We made some significant DD (degree of difficulty) improvements and all of the athletes are looking really strong. The Team is ready to take what we've built on in the pools to the snow. This season will be instrumental in the lead in to Beijing 2022, especially with World Championships as test events. We look forward to a productive camp in Ruka and hopefully a continuation of the success we had last season."

Athletes named to the moguls team include the deepest field of female mogul skiing talent in the world. Known as the #PowHERHouse, these women are fast and fierce. Fastest-woman-in-the-world and 2018 Olympian Jaelin Kauf leads the crew. She is joined by Hannah Soar, who had a breakout last season, and 2018 Olympian Tess Johnson. The women are stoked to have Avital Carroll back from injury for her third season. Olivia Giaccio returns for her fifth season. Young and hungry Kai Owens returns for her second season, as does Sabrina Cass. New members and sisters Madison and Kasey Hogg look forward to their first season with the Team. Morgan Schild, Nessa Dziemian and Kenzie Radway are all named to this year's roster as well.

On the men's side, two-time Olympian Brad Wilson returns for his 10th season. He is joined by Jesse Andringa, who is back from injury; Alex Lewis and Nick Page, who both return for their second seasons; and new member Landon Wendler. This season marks Joel Hedrick's sixth with the team. Casey Andringa is named this season as well, although will not be competing due to injury.
Moguls Head Coach Matt Gnoza leads the bump crew and is joined by World Cup Coaches Riley Campbell and Joe Discoe, Athletic Development Coach Josh Bullock and Physical Therapist Chuck Williams.

"We asked [the athletes] to consider this as time to reflect on who they are and who they want to be during this time," explained Matt Gnoza on how the team is dealing with the unknowns caused by COVID-19. "We had them focus on what is within their control and to be informed, take breaks from conversations, news, and information related to COVID-19. We emphasized to use sport and training as an escape and focus."

"Outside of just returning to some sort of normalcy and getting back to training and events, I am looking forward to seeing the athletes continue to progress," Matt said on looking forward to the 2020-21 season. "I expect the team to make a significant jump during the third season of the Olympic quad. Our priority is to continue to climb the rankings as both a team and as individual athletes."
The U.S. Freestyle Ski Team is scheduled to compete in 21 World Cup events spanning three continents for the 2020-21 season. This season is scheduled to feature the 2020 FIS Freestyle, Freeski and Snowboard World Cup Championships in Zhangjiakou, China, which will serve as test events for the 2022 Olympic Winter Games.

In a year marked by uncertainty, fans can be certain that the Freestyle crew will bring the heat for 2020-21.

NBC's new streaming platform, Peacock Premium, will live stream the 2020-21 FIS Freestyle Skiing World Cup tour this season. NBC, NBCSN, Olympic Channel: Home of Team USA and NBC Sports' digital platforms will also air World Cup freestyle skiing coverage all season. Freestyle broadcast and streaming listings will be available throughout the season at USSkiandSnowboard.org..
Quinn Dehlinger (Cincinnati, Ohio; Elite Aerial Development Program; 6/8/02)

Chris Lillis (Pittsford, N.Y.; Bristol Mountain Freestyle Team; 10/4/98)

Eric Loughran (Pelham, N.H.; Loon Mountain Freestyle; 12/4/95)

Justin Schoenefeld (Lawrenceburg, Ind.; Elite Aerial Development Program; 8/13/98)
Ashley Caldwell (Ashburn, Va.; Elite Aerial Development Program; 9/14/93)

Kaila Kuhn (Boyne City, Mich.; Park City Ski and Snowboard; 4/8/03)

Dani (Karyl) Loeb (Pintlala, Ala.; Park City Ski and Snowboard; 8/10/2001)

Megan Nick (Shelburne, Vt.; Elite Aerial Development Program; 7/9/96)

Megan Smallhouse (Reno, Nev.; Park City Ski and Snowboard; 1/16/01)

Winter Vinecki (Gaylord, Mich.; Park City Ski and Snowboard; 12/18/98)

Madison Varmette (Stafford, Va.; Elite Aerial Development Program; 5/8/96)
Aerials Coaches and Staff
Aerials Head Coach: Vladimir Lebedev

Aerials World Cup Coach: JC Andre

Aerials World Cup Coach: Eric Bergoust

Aerials Athletic Development Coach: Houston Deck

Aerials Physical Therapist: Peter Toohey
Casey Andringa (Boulder, Colo.; Ski & Snowboard Club Vail; 10/6/95)

Jesse Andringa (Boulder, Colo.; Ski & Snowboard Club Vail; 12/15/97)

Joel Hedrick (Fort Collins, Colo.; Winter Park Competition Center; 5/30/97)

Alex Lewis (Carlisle, Mass.; Killington Mountain School; 11/16/99)

Nick Page (Park City, Utah; Wasatch Freestyle Foundation; 8/1/02)

Landon Wendler (Steamboat Springs, Colo.; Steamboat Winter Sports Club; 10/12/2000)

Brad Wilson (Butte, Mont.; Wasatch Freestyle; 6/5/92)
Avital Caroll (Manhattan, N.Y.; Steamboat Springs Winter Sports Club; 4/24/96)

Sabrina Cass (Cheshire, Conn.; Wasatch Freestyle Foundation; 3/27/02)

Nessa Dziemian (East Hampstead, N.H.; Park City Freestyle Ski Team; 4/14/94)

Olivia Giaccio (Redding, Conn.; Steamboat Springs Winter Sports Club; 8/15/00)

Tess Johnson (Edwards, Colo.; Ski & Snowboard Club Vail; 6/19/00)

Kasey Hogg (Park City, Utah; Wasatch Freestyle Foundation; 1/8/2003)

Madison Hogg (Park City, Utah; Wasatch Freestyle Foundation; 2/15/2001)

Jaelin Kauf (Alta, Wyo.; Steamboat Springs Winter Sports Club; 9/26/96)

Kai Owens (Vail, Colo.; Ski and Snowboard Club Vail; 8/16/04)

Kenzie Radway (Steamboat Springs, Colo.; Steamboat Springs Winter Sports Club; 6/22/03)

Morgan Schild (Pittsford, N.Y.; Ski & Snowboard Club Vail; 8/25/97)

Hannah Soar (Somers, Conn.; Killington Mountain School; 6/4/99)
Moguls Head Coach: Matt Gnoza

Moguls World Cup Coach: Riley Campbell

Moguls World Cup Coach: Joe Discoe

Moguls Athletic Development Coach: Josh Bullock

Moguls Physical Therapist: Chuck Williams
Freestyle Program Director: Jeremy Forster

Freestyle Team Manager: Alexis Williams

Freestyle Sport Development Senior Manager: Ashley Deibold

Freestyle Sport Development Coordinator: Elise Saarela

Freestyle Communications Manager: Lara Carlton
Share This Article