Ski Club Of Great Britain Reveals Findings From Consumer Snowsports Research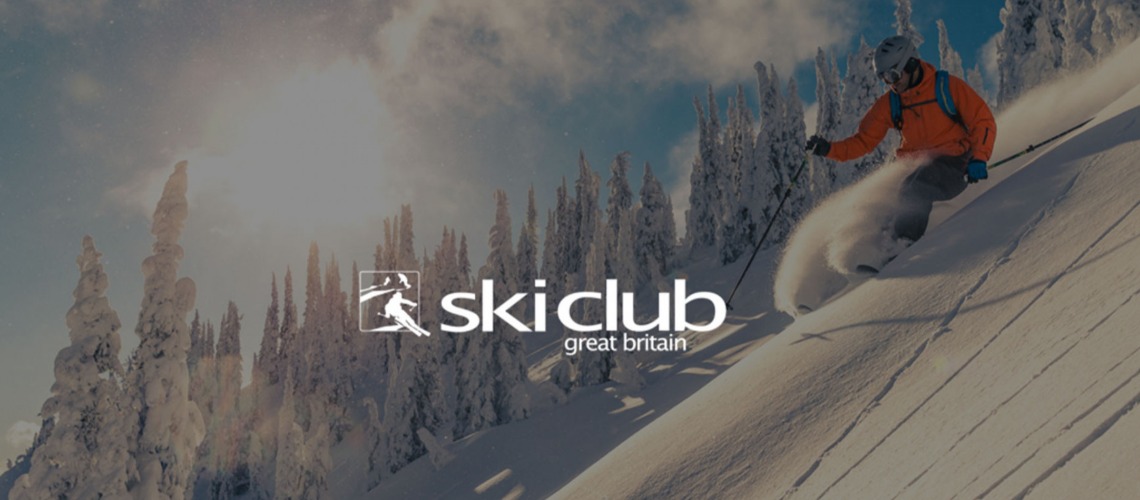 The Ski Club of Great Britain, the not-for-profit snowsports membership organisation, has today revealed the results of its annual Consumer Research Study, the largest consumer study for the snowsports industry. This year, the Ski Club's research examines the habits, intentions and attitudes of over 15,000 ski holidaymakers in the UK. Conducted by MPA and Nielsen, the report is the product of an extensive collaboration with UK tour operators, travel agents, retailers and transport companies.
The research was collected between 20th June – 31st July 2019 across the UK and provides a detailed insight into customers and the ski market in general. 15,015 people took part, 93% of respondents were from the UK and two-thirds of the respondents were aged 45+, with an average age of 48 years.
Key findings from the 2019 Consumer Research
Family first
Friends and family are the biggest influencers in bringing others to snowsports, with 40% saying they were introduced to snowsports by friends and 37% by family. As well as being the introducers, they also act as facilitators; 65% go skiing with family and 76% go with friends.
Holiday habits
Although the most common option is to take just one trip per season, almost half (49%) of those surveyed said that they take two or more trips each season, and 18% go at least three times.
The average cost per trip is £1,350 per person, of which £390 is spent in the resort. The average group size is 4.1 people, although 16-24 year-olds are more likely to travel in larger groups; 49% travel in a group of 5 or more.
Aside from snowsports activities, après ski is by far the most common pastime on holiday. All age demographics ranked it as their favourite thing to do when not skiing or snowboarding, with 16-24 year olds particularly keen (64%).
Getting to the slopes
People are increasingly eager to sort out their own holidays; respondents were more likely to book travel, accommodation, lessons, passes, transfers and equipment themselves, rather than as part of a package. Package bookings now account for less than 50% of all snow sports travel bookings.
Flying remains the premier transport option for those travelling, with 89% off all people taking to the skies. However, there is a tendency amongst 16-24 year-olds to take a coach (26%).
Media
Dedicated snowsports websites are the first port of call when it comes to looking for weather reports (63%) and resort details (64%). For inspiration, people turn to magazines (40%), traditional TV (32%), and websites (32%).
Destinations
In terms of resorts, France reigns supreme, with the top 8 most visited resorts and 13 of the top 20. Austria and Italy round out the top 3 destinations.
When choosing a resort, guaranteed snow (92%) and piste quality (89%) came up as the most important factors, although 16-24 year-olds placed more weight on off-piste accessibility (41%), and over-45s look for a lack of crowds (51%).
Equipment
It was observed that consumers prefer to buy their own boots (79%) and helmets (83%) rather than hire them. They also slightly favour purchasing their own skis and snowboards (53%). When purchasing, people tend to head to UK stores to buy their boots (60%), outerwear (55%) and helmets (55%), whereas ski resorts are the favoured point of purchase for skis and snowboards (37%).
Ian Holt, the Ski Club of Great Britain's Chief Executive said, "We're delighted to be at the forefront of facilitating industry research for the ski and snowsports sector. Our unique analysis and findings help to shape key decisions that partners and organisations in the industry make for their consumers. It is part of the Club's mission to provide independent research for the entire UK Snowsports industry."
Share This Article