Lisa Unterweger Wins 23rd Matteo Baumgarten Award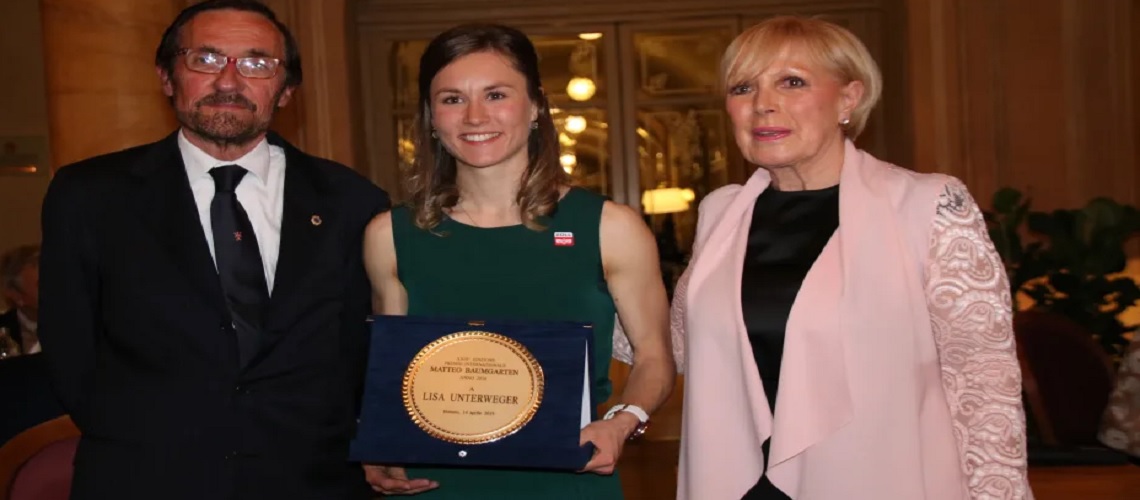 On 14th April 2019, the presentation of the 23rd Matteo Baumgarten Award took place during a meeting of Lions Club of Bormio at the Grand Hotel Bagni Nuovi (ITA). This edition of the award was won by Cross-Country skier Lisa Unterweger (AUT).

The Matteo Baumgarten Award honours the life of Matteo Baumgarten who tragically passed away at a young age. Whilst competing at the highest level in Alpine Skiing, Matteo was also completing his higher education. As such the award recognises and rewards athletes who are studying while also competing at an international level.

Lisa Unterweger's international career began at the FIS Nordic Junior World Ski Championships 2015 in Almaty (KAZ). She quickly progressed and within two years, she took part in the 2017 FIS Nordic World Ski Championships in Lahti (FIN). Shortly after, she participated in the Olympic Winter Games 2018 in PyeongChang and the recent FIS Nordic World Ski Championships 2019 in Seefeld (AUT). Lisa is enrolled at FernUniversität, where she is currently completing a Bachelor of Science.

The 23rd edition of the International Matteo Baumgarten Award saw 16 nominees from eight countries. The family of Matteo Baumgarten and FIS would like to thank all National Ski Associations for their participation. News on the 2020 edition of the award will be published later in 2019.
Share This Article