World Pro Ski Tour Announces 2019-2020 Season Sponsors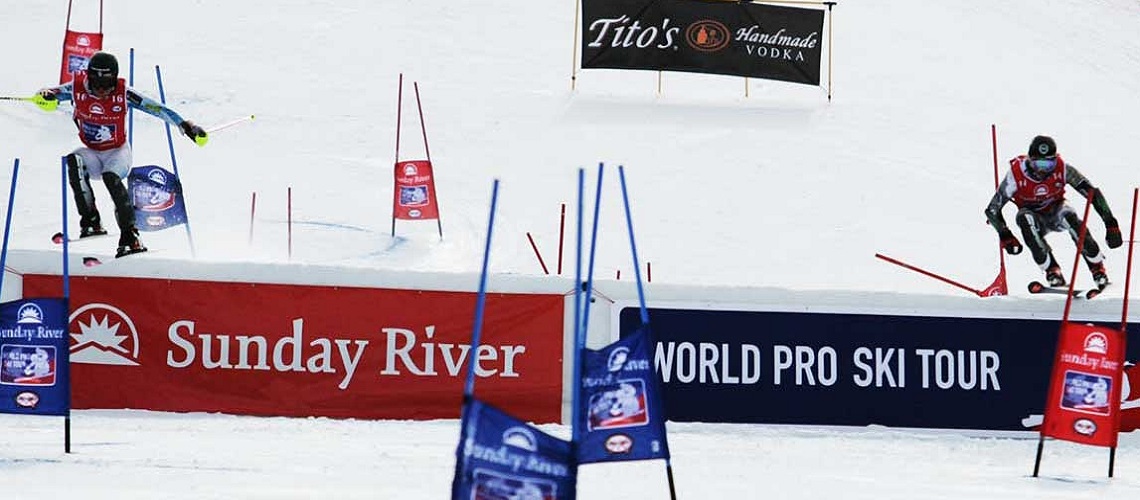 The World Pro Ski Tour (WPST) announces season-long partnerships with a number of notable sponsor partners including new and returning supporters. Tito's Handmade Vodka, a multi-year WPST sponsor, joins Alpine Bank and brands new to the Tour, including Tuff Shed, Surefoot Ski Boots, Taos Ski Valley, SYNC Performance, Sinner Eyewear, and more. As excitement built for the season opening race in Vail, Colorado sponsor promotional efforts are well underway.
"It takes a team of supportive partners to make a world class sporting event possible," says Jon Franklin, WPST CEO. "At the World Pro Ski Tour, our sponsors make it possible for us to deliver the most exciting format in ski racing and that momentum continues to build."
The WPST underwent a major restructure earlier in 2019 with a leadership change, and the accumulation of new sponsor partners shows that bigger and better races are to come. Sponsor activations onsite, such as a Tito's tent, Tuff Shed ski hut and inflatable Surefoot ski boot, create a more lively festival atmosphere for race spectators and viewers of the live race feed. Tito's, Tuff Shed and Surefoot have already offered "enter-to-win" sweepstakes to fans of the World Pro Ski Tour. The WPST will also produce more television and media products this season, thanks to new partnerships with streaming outlet FloSports.com, and syndication to OutsideTV.
"The WPST offers sponsors a unique group of ski racing fans who are incredibly loyal," says Franklin. "This delivers a brand affinity that sponsors can capture and retain with sweepstakes and other opportunities."
WPST sponsor partners can choose from a variety of assets to form a customizable sponsorship package, including on-site exposure that also earns them national coverage during live streaming and taped television shows. Also available are race weekend signature events, hospitality packages and network television spots on CBS Sports Network. New this year, sponsors can be integrated into Between the Gates, a documentary series that gives viewers an insider look at professional ski racing. The growing list of assets that the WPST offers to partners is becoming more robust, and sponsorships are still available for the season.
Share This Article