Alpine World Cup Preparations Peak In Olympic Venue Of Yanqing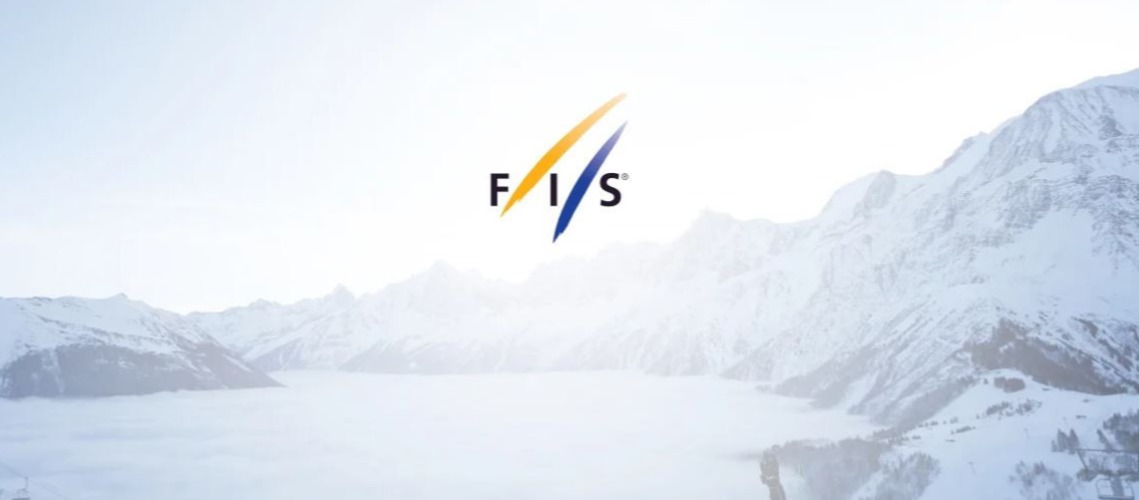 The construction site of the National Alpine Ski Centre is bustling with workers and machinery busy grooming snow trails that wind down Xiaohaituo Mountain in northwest Beijing's Yanqing district despite a bitter winter chill and strong winds.
In just two months, the base area of the resort, situated at over 1,200 meters above sea level, will make its debut hosting an Audi FIS Alpine Ski World Cup from 15th-16th. February. The races event will serve as the first official Test Event for the 2022 Beijing Winter Olympics.
The venue, China's first Olympic-standard Alpine resort boasting a vertical drop of 900 meters, will have seven ski runs measuring 10 kilometres in total by 2022, providing tracks for 11 events including downhill, super-G, giant slalom, slalom and the parallel team event - which have never before been staged in China at World Cup level.
A massive operation, which has mobilised 117 snow-making machines and 19 snowcats progresses day and night. Organisers estimate that 260,000 cubic meters of man-made snow will have been produced by the end of this month, with track grooming to commence early next year.
"The preparatory work for the World Cup event is well underway and will be completed ahead of time for pre-race tests and installation of ancillary facilities in January," said Liu Qianxun, Secretary General of venue operations for the World Cup event's local organising committee.
"To prepare for an Alpine ski race at World Cup level, which has never been done before in our country, provides a steep learning curve for all of us to understand the complexity of work organising such an event," said Liu, who is also an official with the Beijing 2022 Olympic Winter Games Organising Committee.
The Yanqing stage of the FIS Alpine Ski World Cup series, which is also the first of 15 official test events for the Beijing 2022 Games, has attracted 111 skiers from 19 countries to compete in men's downhill and super-G races.
As one of three venue zones for the 2022 Games, the mountain cluster in Yanqing will be linked to downtown Beijing and co-host city Zhangjiakou in Hebei province via a new high-speed railway, which is currently being tested and scheduled to open in one month.
Generally speaking, progress has been smooth in Yanqing, whereby the sophisticated nature of Alpine course preparation has meant organisers have had to lean on an experienced team of foreign experts, led by Russian Nikolay Belokrinkin, who are working on site in areas ranging from snowmaking to in-competition course maintenance. Li Junjie, a local snowcat operator who participated in a 15-day training programme in New Zealand in August, said the foreign expertise is invaluable. "They helped shed light on the complexity of the job," said the 35-year-old, who has previously worked at Thaiwoo Ski Resort in Zhangjiakou.
The Beijing 2022 Organising Committee is also testing new cableways, training 286 national technical officials and installing ancillary facilities such as hillside medical stations, broadcasting blocks and interview zones. Owner Beijing Enterprises Group (BG) envisages that the new Alpine centre will develop into a major sports and tourism hub beyond 2022.
According to the district government, 49 start-up companies operating in sectors such as winter sports training, equipment manufacturing and tourism had moved into a new industrial park in Yanqing by early November, while over 10,000 beds at hotels and homestays will accommodate visitors leading up to 2022.
SUN XIAOCHEN | China Daily
The first hydrogenation station in Beijing's Yanqing started construction
On November 29th, the first phase of Yanqing's small-scale multi-energy complementary zero-exhaust energy supply test system demonstration project (Yanqing Park Hydrogenation station) held a groundbreaking ceremony, marking that the project officially entered the construction phase.

The first phase of Yanqing's small-scale multi-energy complementary zero-discharge energy supply test system project will mainly build a hydrogenation station with a daily hydrogen refueling capacity of 500kg in Yanqing Park, Zhongguancun, which can provide refueling services for nearly 33 hydrogen buses a day. After its complement, the hydrogenation station will be used as an important infrastructure for hydrogen transportation in Yanqing. This green, zero-carbon and environmentally-friendly station will provide supply guarantee for the vehicle operation during the Alpine Skiing World Cup in 2020 and Beijing 2022, and it will also play a demonstration role in the subsequent hydrogen energy project construction in theBeijing-Tianjin-Hebei Urban Agglomeration.

While promoting the development of the hydrogen energy industry, Yanqing is also actively exploring green transportation applications. During the Beijing Expo 2019, two hydrogen fuel cell buses were being used as free shuttle buses in the park for demonstration applications, with an average daily passenger capacity of 200 people and a total mileage of 5,500 kilometers. At the same time, Yanqing has combined the advantages of hydrogen-powered vehicles such as fast refueling speed, good low-temperature performance, and long mileage to promote the application of hydrogen energy in public transportation lines.
ChinaNews
Share This Article