Sparc Retail Launches First Retailer-Based Employee Training Platform For Erik's Bike, Board And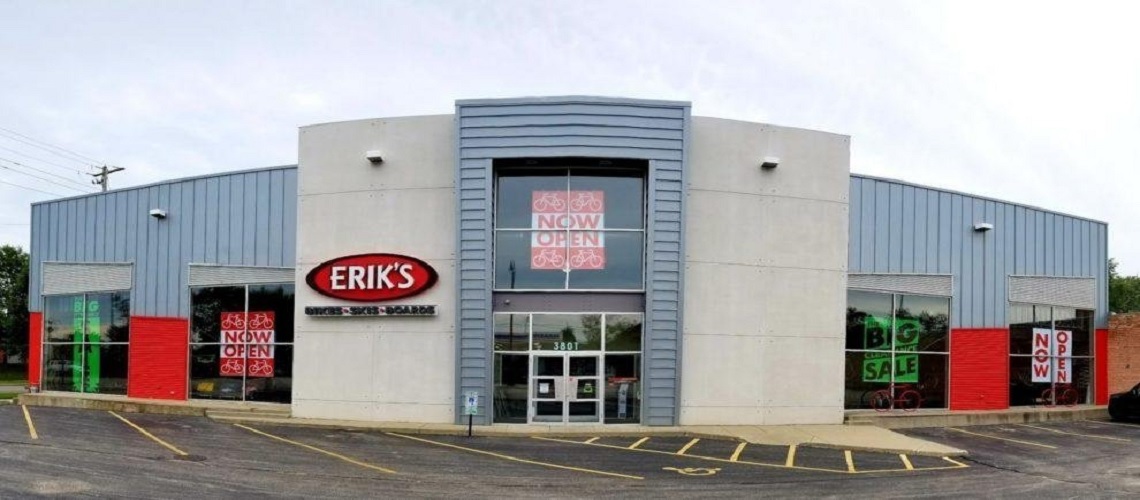 Sparc Retail (www.sparcretail.com), amplifiers of brand and product education throughout the retail channel, is debuting a new retailer-based employee training platform with leading independent bicycle dealer ERIK'S Bike, Board and Ski (www.eriksbikeshop.com).
The new retailer-based solution is a single, powerful and immersive platform which allows store owners to quickly and cost effectively connect their in-house employee training programs with Sparc's universe of brands.
Erik Saltvold, founder of ERIK'S Bike, Board and Ski -- which has 30 locations in the upper midwest -- reached out to Sparc about creating a retailer-specific solution, based on his positive experiences using individual brand sites of their key brand vendors powered by Sparc, including Shimano, Yakima, Saris, ABUS and Wahoo.
"There's no shortage of powerful tools being offered up by brands, but the thing that was missing was a way for a retailer to bring together all of their training tools at the same time, on the same platform," said Saltvold.
For ERIK'S Bike, Board and Ski, Sparc Retail created a highly effective retailer-facing experience that gathered all of their current employee training tools -- including their in-house training, their Sparc-hosted brand training, and brand training from outside of the Sparc network.
"Pairing Sparc's industry knowledge and growing ecosystem of brands with the real world needs of a leading U.S. retail leader was a perfect match to build a truly usable and effective retailer-specific platform," said John Telfer, Sparc Retail director of business development.
Additional industry leading brands powered by Sparc Retail includes Cannondale, Chaco, Mountain Hardwear, Osprey, QBP, Smith, SRAM, Tecnica, Thule, Trek, Yeti and others.
Sparc creates robust, flexible, web and mobile-based brand and product education that amplifies a brand's story throughout the entire retail channel. By creating and hosting online training tools, Sparc keeps sales forces plugged into their manufacturers, allowing for clear transmission of brand and product information. Sparc support includes simplified administration -- providing validation and support to keep your program moving forward — as well as marketing execution including email, collateral and social. Sparc analytics include tracking of user progress and status against dealer and location; providing store management dashboards to organize and track store progress and organize multi-store account; sales Rep dashboard to organize and track accounts. Brand dashboards to manage internal, sales rep, dealer, and salesperson training.
Share This Article