Zillertal Snowboard Family Presents New Movie 'local Surroundings'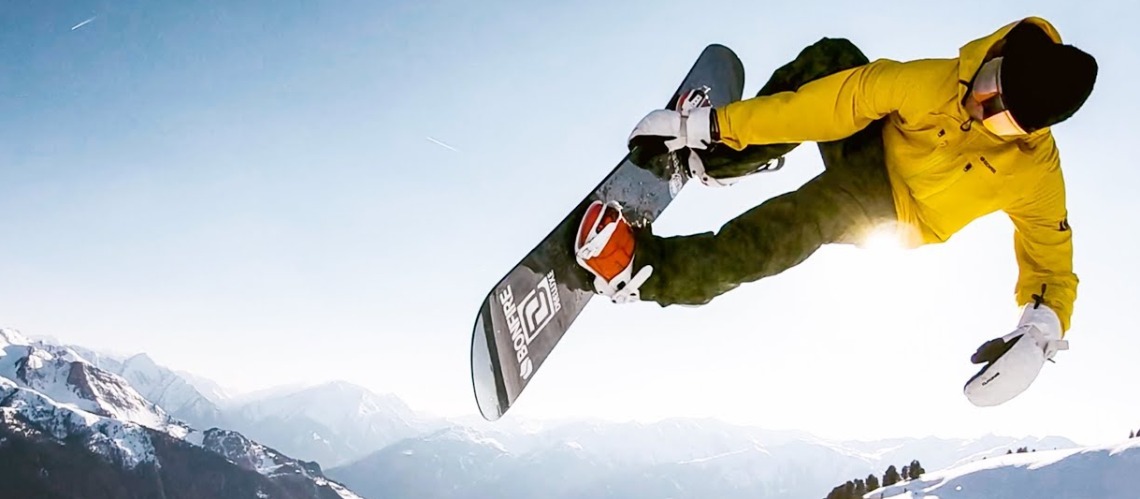 Snowboard pro's and Zillertal locals Werni Stock, Mario Wanger and Tom Tramnitz as well as filmer Julian Pintarelli are proud to present their first movie project "LOCAL SURROUNDINGS", which is celebrating its premiere soon. The boys gathered all their friends from the valley to explore their local Zillertal mountains and resorts within close proximity.
About LOCAL SURROUNDINGS
As snowboarder you travel the world and get to know many winter sport resorts. Rare and therefore very precious are the days at home and spending time with the friends you grew up with. Sharing nature and the mountains with the ones you love is where the magic is happening indeed. That's what the movie is all about. Werni gathered the Zillertal snowboard community of all ages for this project – a group of friends, who feels equally at home in deep powder as in the park. Fun, emotions, laughter, friendship, a shared passion and progression, the movie reflects all of this. The friends make use of what Mother Nature offers them in their home territory and enjoy every moment of it. Viewers can expect freeriding in the impressive Zillertal mountains, as well as massive powder jumps, action at Penken Park in Mayrhofen and a sunset session at Zillertal Arena.
Werni about LOCAL SURROUNDINGS: "This project means a lot to Julian and me, as it is the first time we are taking on the roles as directors and producers. The movie is 100% riders-driven, our love and passion for Snowboarding as well as countless friends have made it possible and we enjoyed every second filming together.
PREMIERES:
ONLINE MOVIE RELEASE:
No need to worry if you don't make it to the premieres, as the movie will be released online by mid-December on the Shredbots YouTube channel.
FILM CREDITS:
Riders: Werni Stock, Mario Wanger, Tom Tramnitz and friends

Filmed & Edited by Julian Pintarelli

Produced by Julian Pintarelli & Werni Stock

Directed by Julian Pintarelli & Werni Stock
Share This Article