Yakima's EXO System Launches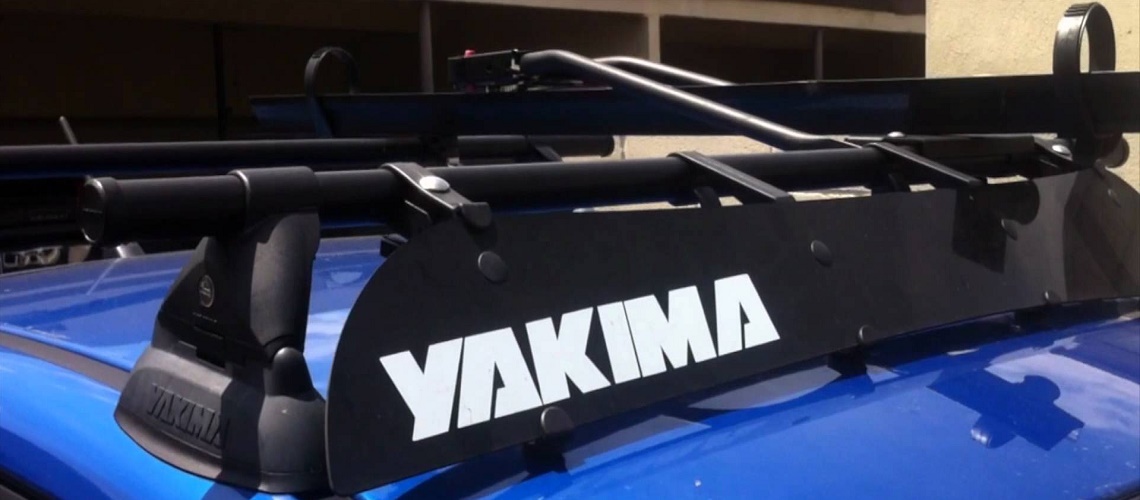 Innovation has once again been the driving force at Yakima as they continue to evolve and push the envelope of versatility and functionality in product research and design. The Spring of 2021 will feature the release of the EXO System, as well as bring updates to existing favorites: the SlimShady and the RoadShower.
The EXO System is a groundbreaking modular hitch system with seemingly limitless options that will enhance any adventure that moves you. From camping to biking to skiing to everything in between, the EXO System and its accessories have the adaptability, accessibility, and capacity to take your outdoor lifestyle to the next level. Mix and match different configurations of EXO attachments on different vehicle types using the brand new EXO configurator. This allows you to truly visualize how much the EXO changes the game on how you experience your favorite outdoor activities. After you've got your setup, support local by visiting a Yakima retailer near you to buy now.
The immensely popular SlimShady will now be available in three sizes including a large 6'6" x 8' awning, allowing significantly more protection from sun or rain at your base camp. The SlimShady is also brandishing a new outdoor inspired topographical fabric design. Additionally, the RoadShower is also getting a design update – this year's models will have new silver-accent Yakima branding as well as more intuitive naming based on the gallon capacity of each of the three different options: RoadShower 4G (4 gallon capacity), RoadShower 7G (7 gallon capacity), RoadShower 10G (10 gallon capacity).
"We couldn't be more excited about 2021, the upgrades we have made to the SlimShady and the RoadShower, and the release of the EXO System" said Garrett Barnum, Category Director. "The pull of the outdoors is stronger than ever. We're incredibly proud to offer multifaceted, cutting-edge products that help people get outside, create memories and share adventures while taking advantage of all the great outdoors has to offer."
PRODUCT OVERVIEWS
EXO System
Multi-functional and highly versatile almost seem inadequate when describing the brand new EXO System from Yakima. This modular hitch system has a plethora of options that will take your outdoor adventure to new heights.
The EXO begins with the EXO SwingBase, the foundation of the entire system that fits on your standard 2-inch hitch and sports articulating arms that swing away from the rear of your vehicle for total accessibility. Add the EXO TopShelf, and you've effectively doubled your capacity. From there, the possibilities are almost endless thanks to the EXO Cleat, a system designed by Yakima that allows for the tool free interchanging of gear mounts. The entirety of the system includes 7 additional attachments, each more impressive in design and functionality than the last (see a short breakout of each attachment below). Go in depth on the EXO system and check out the multiple rigging options on your vehicle type using the new EXO Configurator here.
MSRP: Starting at $499 (SwingBase), $379 (TopShelf)
EXO GearLocker
The EXO GearLocker gives you the functionality of a legendary Yakima roof-top cargo box with hitch-mounted ease-of-access. Easy on-and-off makes it perfect for hauling gear from your car to the campsite, the beach or anywhere else you need your gear on-hand.
MSRP: $399
EXO GearTote
Make the most of your EXO GearLocker with EXO GearTotes, collapsible, dividable totes that make it easy to stay organized from house to vehicle to destination and back again. A durable ripstop nylon build, and 50-pound carrying capacity make these perfect for everything from groceries to gear.
MSRP: $49
EXO DoubleUp
The two-bike EXO DoubleUp attaches directly to the EXO SwingBase or to the second tier EXO TopShelf allowing room for an EXO GearLocker or EXO GearWarrior below. Either way, it's super easy access that accommodates anything you're riding — fat tires to road bikes and everything in between.
MSRP: $479
EXO SnowBank
Getting your skis and boards to the slopes has never been easier with the new EXO SnowBank. Pair it with an EXO GearLocker and you have customizable storage for everything you need. Carry up to five pairs of skis or four snowboards on the back of your vehicle — enough for your entire crew.
MSRP: $279
EXO GearWarrior
When you need to transport coolers, firewood or bulky gear from your home to your vehicle to your destination, the EXO GearWarrior is where it's at. Simply attach to your EXO SwingBase or EXO TopShelf, load up and hit the road. Add the available EXO WarriorWheels to turn the EXO GearWarrior into a handy wagon with wheels and a handle that can be attached while the EXO GearWarrior is still on your hitch.
MSRP: $349
EXO LitKit
Hardcore adventurers like keeping things safe on the road. EXO LitKit ensures you are street-legal when using the Yakima EXO System. Simply attach to the EXO SwingBase arms to keep your plate and taillights visible, no matter your configuration.
MSRP: $149
EXO BackDeck
Whether you're tinkering on your gear, prepping a meal for your crew, or mixing drinks for a night of fun, the EXO BackDeck is the perfect solution, turning your EXO system from gear hauler to working surface to bar top in seconds. When you're done, simply stow it and get back on the road.
MSRP: $129
SlimShady
Made for the shade, this retractable awning delivers excellent protection from searing sun and sudden showers. It mounts quickly and easily to the side of your base rack and only takes up six inches of bar space so it won't crowd your kayaks, cargo boxes, or bikes. It's super easy to use—just pull it out window-shade style and insert the poles when you get to camp. The SlimShady will be available in three different sizes starting in Spring 2021: 6'6" x 4'5", 6'6" x 6'5", and 6'6" x 8'. Additionally, the awning fabric will be sporting a new outdoor inspired topographical design. Universal mounting hardware fits most roof racks.
MSRP: $299
RoadShower
Sandy feet, dirty paws, and mud-slung bikes. The RoadShower is your trusty sidekick for the convenience of pressurized water in the middle of nowhere. It dependably attaches to your SUV, truck, or trailer's roof rack—allowing you to roam freely. It's built with the functionality you'll need, with easy filling and pressurizing whether you're at home or on the road. While you're out having fun, the sun heats up the water in the tank so you can enjoy a hot shower after a cold surf session and spray down your equipment. The RoadShower comes in three size options depending on the gallon capacity you are looking for: RoadShower 4G (4 gallon capacity), RoadShower 7G (7 gallon capacity), RoadShower 10G (10 gallon capacity). The RoadShower is compatible for all Yakima racks and most other types of roof racks and is easily installed with the use of included U-bolt clamps. Accessories include an On-Off Elbow, and the FlexHead Shower in both medium (19") and large (30") sizes and are sold separately.
MSRP: $330 (4 gallon), $440 (7 gallon), $550 (10 gallon)
Share This Article