What's New And Happening In Whistler For Winter 22-23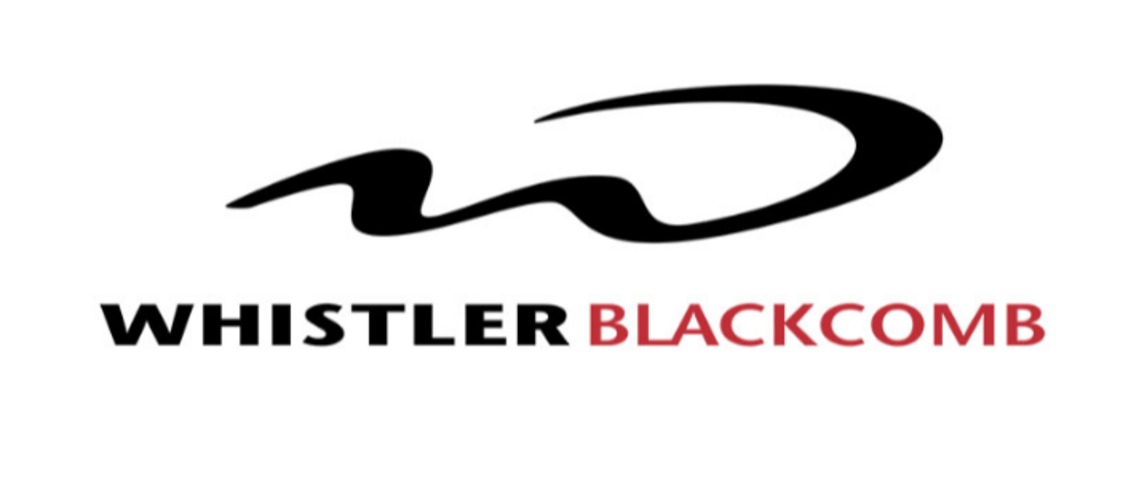 With the 22/23 winter ski season fast approaching, here's the lowdown on what's new in Whistler this coming winter season.
WINTER IN WHISTLER - DEEPER THAN GOOSEBUMPS Whistler is magnetic. From the unmatched alpine terrain to the endless options of the Village, its diverse offering of rugged West Coast beauty, passionate community and refined experiences make every visit unique. Whistler is a permanent fixture on bucket lists around the world with amenities for discerning travellers and undaunted athletes alike. This place proves that bad-ass and world-class are not mutually exclusive. https://www.whistler.com/winter/
WHISTLER BLACKCOMB HAS NEW CHAIRLIFTS FOR THE 2022-23 Big Red Express: The replacement of the existing high-speed 4-person lift with a high-speed 6-person chair will increase uphill capacity by nearly 30% and enhance and modernize the guest experience mid-mountain out of the Creekside area. Creekside Gondola: A new high-speed 8-person gondola, replacing the existing 6-person gondola, will significantly improve wait times and increase out-of-base uphill capacity by 35% in the Creekside area, especially on high-volume days.
EXCLUSIVE PRIVATE HELI-SKI/BOARD WITH PHANTOM HELI-SKI Phantom Heli-ski offers private and semi-private heli-ski/board and heli-assisted backcountry touring. The exclusive, private heli-ski tour is the ultimate day for you and three friends. Accompanied by a professionally certified guide, an A-Star helicopter will transfer your group to a landscape and terrain that any skier or boarder dreams of. Phantom works in partnership with Black Tusk Helicopters Inc. the crown land tenure holder of 247,000 acres. Groups average 10-15 runs.
SEA TO SKY BIRD TRAIL LAUNCHING THIS SEPTEMBER 2022 The BC Bird Trail is a series of self-guided tours along the province's Pacific Flyway designed and produced by regional destination marketing organizations, Destination British Columbia, Birds Canada, Indigenous Tourism BC, and creative consulting agency The Number. Launched in 2020, the project supports birding and bird watching-focused travel, and today counts four different regional trails: Fraser Valley, South Fraser, Columbia Valley and Central Vancouver Island. Working with Whistlers Naturalists Society, the Sea to Sky Bird Trail will be live in September on the BC Bird Trail website.
CULINARY HIGHLIGHTS
WILD BLUE, NEWEST FINE DINING RESTAURANT IS NOW OPEN Whistler is home to a new, fine dining restaurant, cocktail bar and lounge with a focus on elevated Pacific Northwest cuisine, sustainable seafood, and local ingredients. Wild Blue Restaurant + Bar is the creation of a trifecta of talent, Neil Henderson, Partner and Restaurant Director, Chef Alex Chen, Partner and Jack Evrensel, Partner. Located adjacent to the Aava Hotel in its own stand-alone building with dedicated parking, the restaurant boasts seating for 150 guests indoors, plus a private dining room, raw bar, and open kitchen. In the summer, guests can enjoy their dinner al fresco on Wild Blue's outdoor patios.
BARN NORK OPENED IN WHISTLER, APRIL 2022 Beloved Thai restaurant Barn Nork opened in their new home at the Riverside Resort in Whistler in April 2022. Jatuporn Nuttamarn and Chanidaporn Sriwanta first opened Barn Nook in Mount Currie five years ago and it has grown into one of the Sea to Sky's most cherished restaurants, earning a fiercely loyal following. Their new space underwent a full renovation, with about two thirds for back-of-house, allowing the team to put more focus on take-out that has grown tremendously in the pandemic. http://www.barnnork.com/
WHISTLER BLACKCOMB DINING EXPERIENCES RETURN There is a lot to look forward to this winter, with the return of more robust on-mountain dining options in Whistler Blackcomb's quick-serve lodges such as waffles at Crystal Hut and Cinnamon Buns at Chic-Pea Hut. The return of Steeps, rejoins Christine's as the resort's two premium Alpine full-serve restaurants. Both are set to open in early December with unique Canadian contemporary cuisine inspired by Vancouver celebrity Chef David Hawksworth.
ARTS & CULTURE HIGHLIGHTS
NEW EXHIBIT AT AUDAIN ART MUSEUM The Audain Art Museum's Out of Control exhibition reveals the intersection between contemporary art and skateboarding, bringing together 19 local, national, and international artists, who embody diversity in their practice. These artists explore aesthetic, social, environmental, political, and architectural aspects of skateboarding. Out of Control opened to the public on 17 September in the Museum's architecturally striking Upper Gallery. This section of the exhibition includes film installations, architectural models, and photo-based works by Karin Bubaš, Andrew Dadson, Hannah Dubois, Christian Huizenga, and Alex Morrison. https://audainartmuseum.com/ SLCC
NEW EXHIBIT: ANCIENT MEDICINE: FROM FEAST TO FAMINE TO FREEDOM The Squamish Lil'wat Cultural Centre's Ancient Medicine Exhibit explores the complex health journey of Indigenous People. In the exhibition we learn about some medicinal plants, see them as they are used today and how people are managing chronic illnesses caused by the interruption of our natural diet. View artwork that explores the journey of artists in relation to these themes, living plants we use. Join us as we reconnect with our traditional health and wellness. Featuring artwork from Squamish Nation and Lil'wat Nation Indigenous artists.
HOTEL RENOVATIONS
FAIRMONT CHATEAU WHISTLER In April 2022, a two-phase $14 million guestroom refresh of the hotel's Fairmont rooms and Mountain View Suites began. 366 guest rooms and 8 suites will be re-styled with an eye-catching, modern alpine lodge décor with completion in time for the 2022 winter holiday season. The rooms are rich in natural wood textures including the striking feature wood headboard. This space is the perfect place to rest and relax after an adventurous day exploring Whistler's alpine playground. Once final rooms are complete in early December every guest room in the hotel will be newly renovated. https://www.fairmont.com/whistler/
FOUR SEASONS RESORT & RESIDENCE WHISTLER As part of Four Seasons Resort Whistler's continued commitment to enhance the property, service and guest experience, a full renovation of the Private Residences began on 10 July 2022, with an anticipated completion date of 20 December 2022. These renovations are on the heels of the complete renovation of the Hotel's rooms and suites in 2019/20; renovation and rebranding of new dining concept - the Braidwood Tavern and the re-imagined, renovated Sidecut Steakhouse in 2021 positioning it to provide that high-end, luxury steakhouse experience.
FOUR SEASONS OPENS THE DOOR TO LUXURIOUS WORKSTATIONS New to the world-class Resort's offerings is Your Virtual Office Booth. The portable, individual office space fosters productivity, focus, and concentration. Thoughtfully designed with sustainably soundproof walls made of recycled plastic bottles that block the noise outside and absorb sound within, The Office Booth is an ideal spot for confidential phone calls and videoconferences.
EVENT HIGHLIGHTS
WHISTLER CORNUCOPIA 10-20 November, 2022 + weekend programming 4-6 & 25-27November Discover the best food and drink from BC and beyond at Whistler's 11-day fall festival of food and drink with winery dinners, grand tastings, drink seminars, culinary workshops and more. Cornucopia's rich and wide-ranging program is sure to satisfy the senses, so take advantage of great accommodation deals for an unforgettable culinary stay in the Coast mountains. Every day of Whistler Cornucopia is filled with a wide array of events to choose from. whistlercornucopia.com
WHISTLER FILM FESTIVAL 30 November - 4 December, 2022 The Whistler Film Festival is a five-day festival filled with premieres, star-studded guests, lively celebrations and unique industry initiatives. It features innovative and original films from around the world and opportunities to connect with the people who made them and includes juried competitive sections, and the Borsos Awards. whistlerfilmfestival.com
WHISTLER PRIDE 22-29 January, 2023 Whistler is proud to host the 30th Annual Whistler Pride and Ski Festival, one of the biggest and best gay and lesbian ski weeks in North America. The LGBTQI pride week features a packed events schedule of skiing, snowboarding, parties, arts and culture, social events and kicks off winter pride celebrations around the world. www.whistlerpride.com
INVICTUS GAMES COMING TO WHISTLER IN 2025 Invictus Games is coming to Vancouver and Whistler featuring winter adaptive sports for the first time. The two B.C. municipalities will host the eight-day international sports competition for wounded and ill military personnel in February 2025. The competition will feature alpine skiing, nordic skiing, skeleton and wheelchair curling as well as swimming, indoor rowing, sitting volleyball, wheelchair rugby and wheelchair basketball. The bid to host was submitted by the municipalities as well as the Lil'wat, Musqueam, quamish, and Tsleil-Waututh nations.
Tourism Whistler aims to honour and celebrate the magnitude of Whistler's rugged mountain environment, and the bold and adventurous spirit of the people who love it. The pedestrian-only resort town is just a two-hour drive from Vancouver, in the Coast Mountains of British Columbia. From the breathtaking alpine playground to the endless options of the Village, Whistler has a diverse offering of rugged West Coast beauty, passionate community and unrivalled selection of refined experiences.
Share This Article