Wengen-Mannlichen Appoints New MD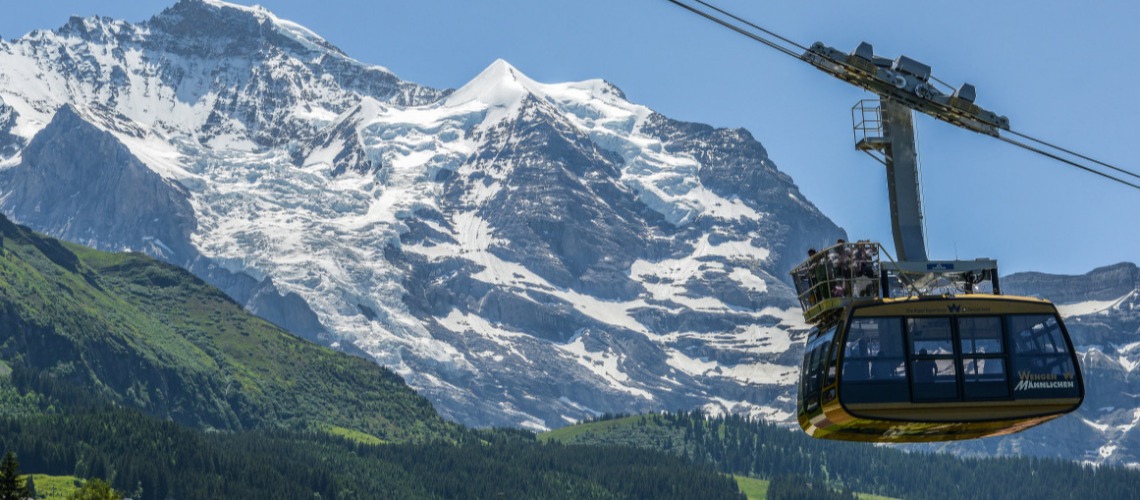 Effective September 1, 2020, Remo Players, a proven tourism and marketing specialist from the region as managing director of the Wengen-Männlichen AG (LWM) aerial cableway. He takes over from Andreas Fuchs, who takes on a new challenge after 15 years.
"We are very pleased that with Remo players we have been able to gain a highly trained professional from the region to take over the management of the LWM," confirms Urs Kaderli, Chairman of the LWM Board of Directors. Andreas Fuchs, current job holder, had announced that he would take on a new challenge at the end of summer 2020 after 15 years of successful work. «We thank Andreas Fuchs for his long and successful service and his great loyalty to the railway. Thanks to him, important projects could be implemented and the railway could be significantly developed, »states the LWM board of directors.
With Remo Players will take over the management of the LWM on September 1, 2020. The 30-year-old from Grindelwalder completed his commercial apprenticeship at Jungfrau Railways Management AG in Interlaken. Subsequently, he worked at Berner OberlandBahnen AG in Grindelwald as a sales manager and later at Firstbahn AG & Jungfrau Ski Region. After an assignment at the youth hostels and Gstaad Marketing GmbH, he worked for the last 2 years at Jungfrau Region Tourismus AG - Grindelwald Tourismus as Head of Product Management & Events. Remo graduated from the higher technical school for tourism in Lucerne and in 2019 also received the federal diploma for marketing specialist and diploma in event and marketing communicator. "I'm ready" he said.
As managing director, Andreas Fuchs has significantly shaped and developed the LWM for exactly 15 years. "In particular, the development of the guest structure, with a new internationality, different cultures and different guest needs, was very exciting", Andreas Fuchs looks back. At the same time, the development of claims and regulations on the part of the authorities regarding the mountain railway was a demanding task. "The implementation of projects, the coordination and organization between security, technology, staging and marketing, always with the aim of increasing the benefit to the guests, was a field of tension that I really enjoyed and enjoyed," Fuchs describes his versatile work. A highlight was also the project implementation of the "Royal Ride" summer balcony on the roof of the new LWM cabins in summer 2018. In 2019, Andreas Fuchs also received awards for the friendliest checkout team, gold for the, from the international ski area test in Innsbruck Accept the Royal Walk and last but not least the cable car award of the year. "I thank all employees of the LWM and the Board of Directors for the good cooperation and the trust they have placed in me."
Share This Article