Weisse Arena Laax/Flims: Flem Xpress Groundbreaking Ceremony Held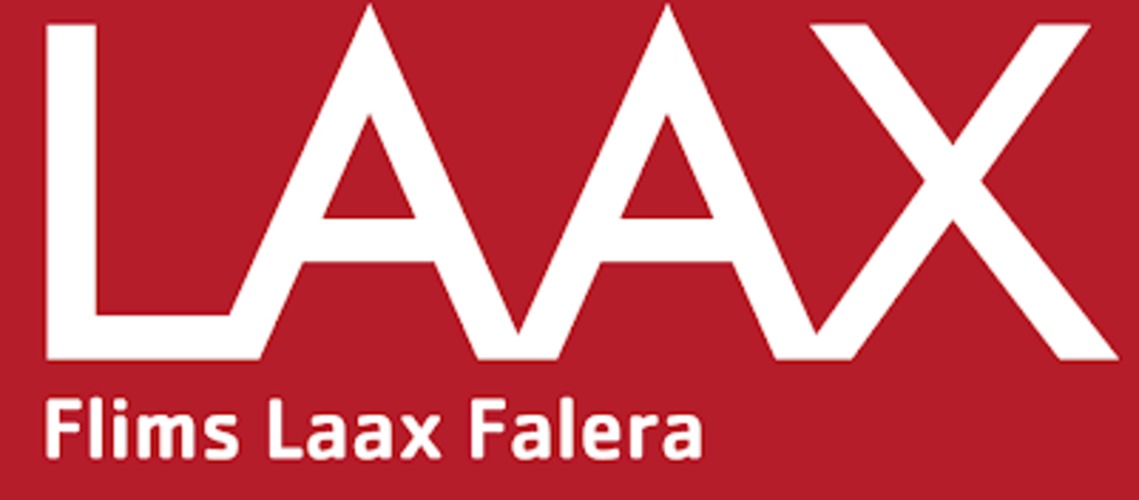 The building permit for the Flem Xpress, the new gondola lift to the UNESCO World Heritage Tectonic Arena Sardona above Flims, has been granted. After many years of planning, those responsible recently came together at the Flims valley station to celebrate the symbolic groundbreaking ceremony.
The development of the Tectonic Arena Sardona with a new cable car has been occupying the people of Flims for many years. After a long period of discussion of options, coordination and planning cycles, the symbolic groundbreaking ceremony at the Flims valley station took place on Wednesday morning, June 29, 2022 after the building permit had been received. Markus Wolf, CEO of the Weisse Arena Gruppe, Martin Hug, Mayor of Flims, Gabriel Derungs, CEO of Erni AG Bauunternehmung, Claudio Casutt, planner/engineer at CWZ Bauingenieure und Planer AG and Claudio Deplazes, project manager at Cassons AG, were present.
"We are very pleased that we received the building permit on time and can now tackle the realization of this complex facility with new technology. This means that the timetable to open the entire facility by the end of 2023 up to Startgels and by the end of 2024 can be adhered to," says Markus Wolf. Claudio Deplazes is also happy about the official start of the major project: "The fact that we received the building permit today and can start construction was only possible thanks to an experienced and energetic team of local planners, architects and entrepreneurs."
Martin Hug, Mayor of Flims, is also relieved about the long-awaited start of the construction project: "On May 18, 2019, shortly before the municipal vote on the financing of UNESCO development, we would not have thought that we would be here three years later and start building. I am all the happier today."
Construction steps until the end of 2022
Approved preparatory work in Startgels could begin even before the official ground-breaking ceremony. These include the attachment of site installations, the creation of utility lines and the construction of access roads including signage. The shell of the middle station in Startgels will be completed by autumn 2022. In Segnes, the excavation pit is secured and excavation work is carried out. The support foundations are being built on the section between Foppa and Startgels.
The realization of the cable car will take place in two stages: The two sections Flims - Foppa and Foppa - Startgels will be built and put into operation by the winter season 2023/24. The existing Flims - Foppa and Foppa - Naraus chairlifts will remain in operation until the end of the 2022/23 winter season. In the second stage, the three sections Startgels - Segneshütte, Segneshütte - Nagens Sura and Segneshütte - Ils Cugns will be built in 2024 and put into operation for the 2024/2025 winter season. In addition, the Startgels – Grauberg aerial tramway will be dismantled.
Share This Article