Weisse Arena Gruppe, Operators Of Laax Moves To Pricenow Pricing Engine.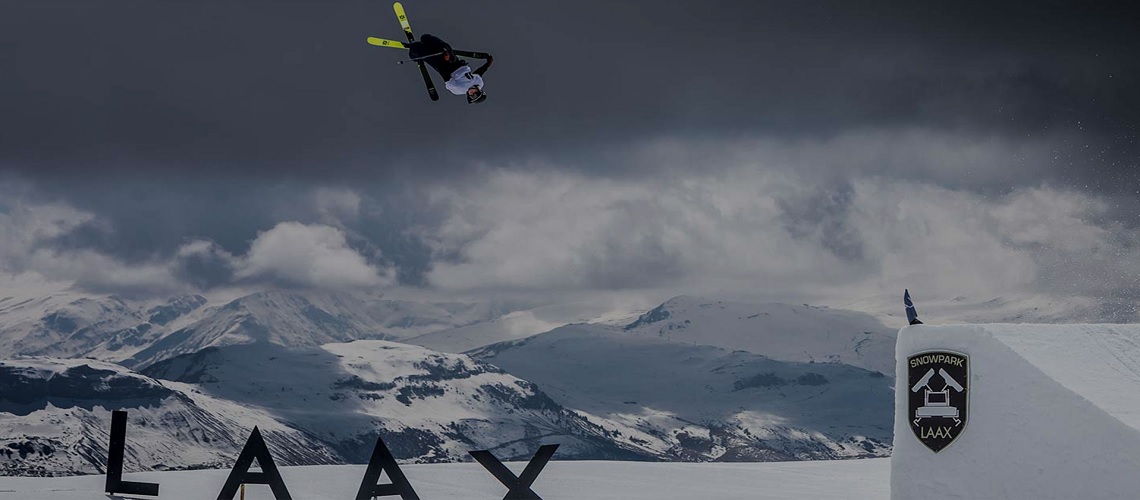 The Weisse Arena Gruppe, which operates the LAAX winter sports area, is now using the Pricenow pricing engine. The Pricenow pricing engine continuously optimizes prices based on an extensive data set and constantly adapts them to the changing market environment. The dynamic pricing is used in the ski and parking product areas.
In the last winter season 2020/21 Pricenow already supported the Weisse Arena Gruppe in the area of ​​data analytics: With the Business Intelligence Tool from Pricenow, the Weisse Arena Gruppe was able to allocate tickets due to COVID-19 and thus an improved and, despite the pandemic, secure customer experience to offer. Markus Wolf, CEO of the Weisse Arena Gruppe, was very satisfied and already announced a further collaboration at that time.
The Weisse Arena Gruppe is one of the most innovative companies in alpine tourism and a first mover in the field of digitization. The Weisse Arena Gruppe knows its customers and uses digital solutions to generate valuable data. In addition to the mountain railway, customers benefit from LAAX in particular, who are offered tailor-made offers at the right time and at the right price.
Starting this season, Pricenow will take care of the optimal price setting, using the extensive data and accompanying the Weisse Arena Gruppe on the journey towards the "Data Driven Company" in the area of ​​pricing. "Data driven" means that the most important decisions are made as data-based as possible. This is particularly essential in the area of ​​pricing, since multidimensional data must be processed at the same time for optimal pricing. Here the computer is simply superior to humans.
"It was clear to us that we also wanted to use the existing data in price optimization, as it can create real added value for customers and our company. With Pricenow we have found a provider who can create the added value we hope for from data. "
Markus Wolf, CEO Weisse Arena Gruppe
Starting this winter season, the prices of the Weisse Arena Gruppe will be set purely based on data. This means that prices are adaptively adjusted to the market environment: consumer behavior is forecast and prices are set accordingly, even before the consumer reacts. This enables automated, reliable and precise price optimization, with which the corporate goals of the Weisse Arena Gruppe can be achieved in the long term.
For the Weisse Arena Gruppe, dynamic prices are basically nothing new: For several years now, the Weisse Arena Gruppe has been making rule-based dynamic pricing in the web shop and the app, and early bookers have been able to benefit from this. So the question now arises, why does the Weisse Arena Gruppe rely on the Pricenow pricing engine?
«Pricenow didn't have to convince us of dynamic prices because we have been convinced of this concept for a long time. Rather, with their algorithm, Pricenow showed us a state-of-the-art pricing approach that simply convinced us - especially because the specific conditions of the industry are fully taken into account. It quickly became clear to us that not all dynamic pricing is the same. As a result, we had to ask ourselves whether we can and want to develop this internally, or should we not rely on a specialist who is fully focused on it - the answer is known. " said Markus Wolf, CEO Weisse Arena Gruppe
The make or buy decision is an essential question, especially in the software sector, which has to be answered again and again. It can be said that in-house development is only worthwhile in very few cases, since the benefits of the flexibility gained usually do not justify the costs incurred. It is also worth checking whether an internal solution achieves the same quality as a market solution that is developed by a company that focuses on it. Stripe's slogan is very true when they say: "We built Payments so you don't have to"
The example of the Weisse Arena Gruppe clearly shows that dynamic pricing makes sense in many business areas. The company decided to dynamically price not only the ski tickets, the Blueline upgrade tickets, but also the VIP parking spaces in Flims Laax Falera, depending on the likelihood of a sell-out. This was also a new and exciting challenge for Pricenow.
Reto Trachsel, CEO Pricenow said "Although we don't want to get bogged down and stay focused, we are always checking new areas of application for our algorithms. Parking is another business area that can optimally benefit from dynamic pricing. "
Basically, it can be said that dynamic pricing always makes sense when the following factors come together:
Poor or no shelf life of the product or service
High fixed costs
Low marginal costs
Pronounced fluctuations in demand that can be forecast with sufficient quality depending on various factors (e.g. weather, days of the week, seasonality, price, etc.)
Heterogeneous customer segments (price-sensitive compared to non-price-sensitive customers)
Not an infinite capacity
In addition to ski tickets, these factors naturally also apply to parking, which is why it makes sense to dynamize prices here as well. In addition to an increase in yield, dynamic prices also bring a risk reduction (through early bookings) here, which is particularly advantageous for companies that are exposed to a strong weather risk.
"We are extremely pleased that, with the Weisse Arena Gruppe, we were able to convince a leader in digitization of our products. This is almost equivalent to an accolade. "
This means that the Weisse Arena Gruppe joins a number of well-known customers such as Engadin St. Moritz Mountains AG, Téléverbier SA, Bergbahnen Engelberg - Trübsee - Titlis AG, La Clusaz SATELC and other important mountain railways, who are switching to dynamic prices with the market leader Pricenow . In the meantime, over 50% of the largest Swiss mountain railways rely on Pricenow in the areas of data analytics and pricing.
Share This Article