Warner Bros Plans $100 Mn Cable Car To Hollywood Sign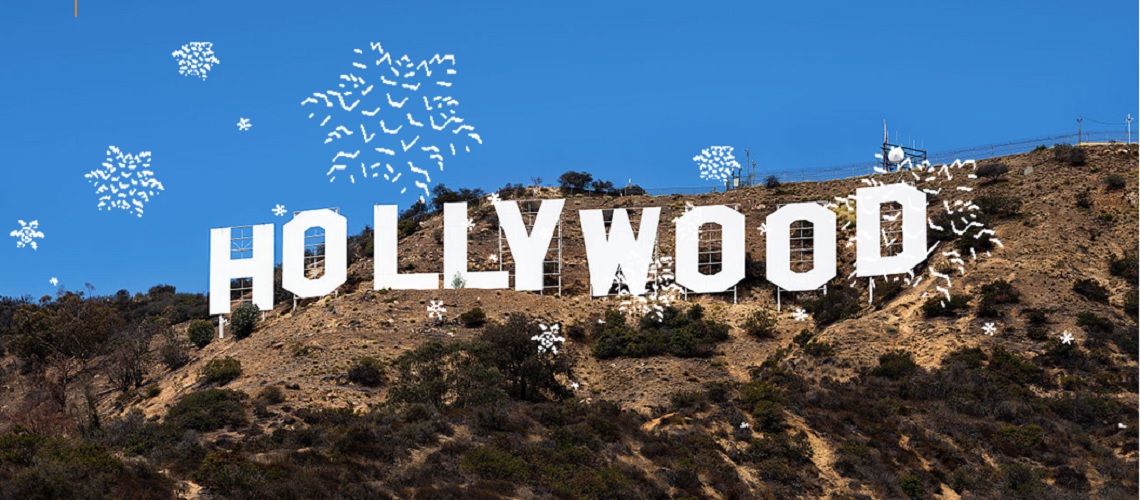 Warner Bros. plans $100 mn cable car to Hollywood sign. Warner Bros. has announced plans for a $100 million cable car to take tourists from its studio lot to the iconic Hollywood sign, an area increasingly choked by tourist traffic.
Warner Bros. studios has offered to fund a $100 million aerial tramway that would take tourists to and from the Hollywood sign in an effort to combat traffic.
"The Hollywood sign is an important historic and globally recognized landmark for the city of Los Angeles. The sign's fame, however, has created unintended negative effects such as heavy traffic in adjacent residential areas and related safety concerns," Warner Bros. said in a statement. "Warner Bros. has developed a proposal for the Hollywood Skyway that will reduce street congestion, improve safety and ease neighborhood frustrations. The Skyway will also create a unique, first-class educational experience."
The studio added that given its nearby location on the north side of the sign, its solution would have "the least impact on the environment — protecting and preserving Griffith Park — and the surrounding residential neighborhoods."
The proposed tramway, tentatively named the Hollywood Skyway, would take six minutes and would transport tourists more than a mile up Mt. Lee to a new visitors' center near the sign, accompanied with a viewing area. It would start from a parking structure next to Warner Bros.' lot in Burbank.
Under the proposed scheme, which would take about five years to complete, Warner Bros. would share revenue with the city.
Residents living near the famed sign have been complaining for years about the volume of tourists visiting, which they say has worsened with the rise in popularity of photo-sharing social media sites like Instagram, ridesharing apps and GPS systems.
Jon Gilbert, Warner Bros. facilities head, told The Los Angeles Times that their proposed structure would minimize the effect on wildlife at Griffith Park as well as avoid obstructing views of the sign from other parts of Los Angeles.
"This requires a bold solution," Gilbert told the Times. "If we really want to make a difference… it's got to be something compelling.
"Partial solutions are not going to do the trick, and people will continue to inundate the neighborhoods."
Share This Article