Vlhova Takes Double Win In Levi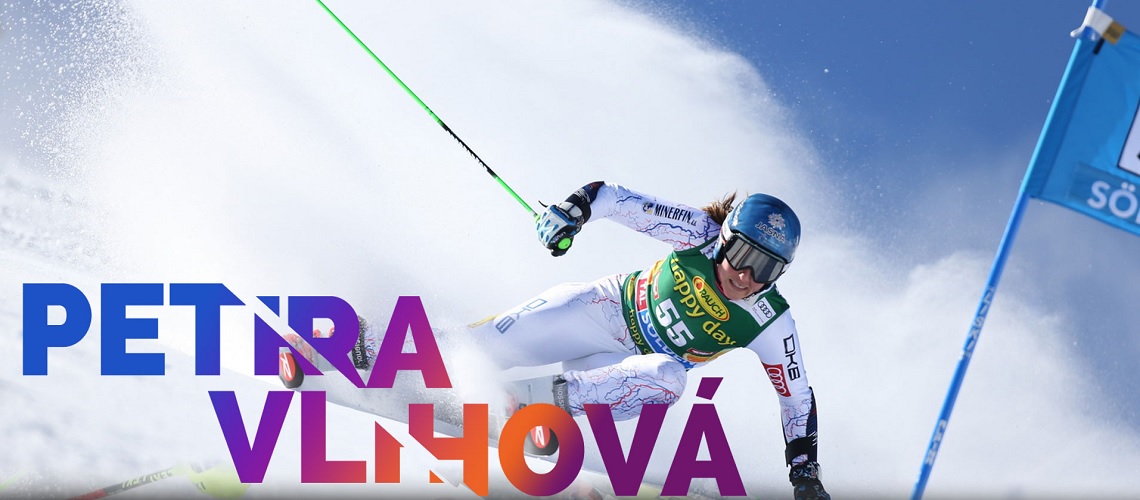 Petra Vlhova (SVK) returned to where she left us with the last Slalom race of last season in Kranjska Gora, on the first step of the podium for the fourth and fifth consecutive times with a win in the slalom and parallel slaloms.
Saturday's weather was chilly in Finnish Lapland, with the second run taking place under the lights to make up for the lack of sunlight 100 miles north of the Arctic Circle in December. Conditions were ideal for Shiffrin, who finished just .18 seconds behind her Slovakian rival Vlhova. Katharina Liensberger of Austria was third, one of four Austrians in the top ten and together with the excellent team performance Magdalena Egger, who started 61st and ended up a hugely impressive 19th.
Fun fact: The last 27 World Cup slaloms have been won by Mikaela or Petra. Frida Hansdotter was the last female to win a World Cup slalom apart from the pair…in 2017!
Saturday's slalom in Levi was the much-anticipated return of Mikaela, who had not had a World Cup start since her last win in Bankso, Bulgaria on January 26, 2020. Shortly after, her father died unexpectedly and she took a leave of absence from the World Cup to be with her family. By the time Mikaela decided to race again, COVID-19 was taking hold and ultimately canceled the rest of the FIS season. And while she had looked forward to racing the opening giant slalom in Soelden, she tweaked her back and sat out the weekend.
Mikaela kept expectations low of Saturday's race, warning reporters to not anticipate much of her skiing, but those caveats proved unnecessary, as Mikaela set down two aggressive runs to take her seventh podium in Levi.
As important as a result, Mikaela said she found the joy in ski racing again. "It felt like my first victory," she said. "It's a really special day."
"I think a good thing was that a lot of the feeling today was similar to what I felt in the past," Mikaela continued. "Maybe that means I didn't lose it all—my ability to ski fast or to try to be strong and come back and be hungry and competitive. One of the big reasons I wanted to come back and race was to see if this was something I could still do. And we're here and it was okay. I still enjoyed it. That's good."
While she's looking forward to seeing what else she can do, Mikaela did acknowledge that her mindset is different after her father's death.
"When I was nervous, I would think what's the worst that could happen when I don't win," she mused. "The media or my friends and family are disappointed? Or they're happy because they're cheering for someone else? Those aren't bad things. I know that now. I'd like to get back to the point where I care enough to be really fired up when I'm second by .18, but I'm pretty happy right now and pretty proud."
Vlhova also took the win in Sunday's parallel slalom. The race was held under the lights in the dark Finnish Lapland and a light fog settled in throughout the day. Petra Vlhova continued her dominance, taking her fifth slalom victory in a row and second of the weekend. Michelle Gisin of Switzerland was second and Katharina Liensberger, who was third on Saturday, finished third again.
The second run of today's slalom has been won by Katharina Liensberger (AUT). She collected two third places in two days, and she has established herself as the new Austrian tech team leader. For the red and white team this has been a highly positive weekend, on both days 3 girls in the top ten.
After her triumphant return to the podium in Saturday's slalom, Mikaela Shiffrin put together another stellar result in Sunday's slalom, skiing into fifth place.
Mikaela admitted she was tired after Saturday's emotional result and jet-lagged from the overseas travel but still put together two solid runs. She sat in fourth place after the first run and while she didn't make any major mistakes, had trouble finding the next gear to land her on the podium again. But she wasn't disappointed with a fifth-place finish. "It's incredible to be here," said Mikaela. "I had two really solid races and it was an incredible weekend. I feel really grateful that I'm able to do these races and I was able to participate again." Sometimes, the simple act of stepping into the start gate can be a victory. In that sense, she was also victorious today.
She also took a moment to thank her mom, as she did on social media. "My entire career I wouldn't be here without her—especially right now and this year," said Mikaela. "She's just the strongest person that I know and the kindest and most caring and smartest. She's my best friend and my mom and my favorite coach—and I have a lot of really great coaches!"
Land Rover U.S. Alpine Ski Team athlete Paula Moltzan, who started the season strong with a career-best 10th place finish in Soelden, continued her points-scoring trend, taking 23rd place—even with a major mistake. Expect to keep seeing this woman in the points all season long; she's skiing fast!
Lila Lapanja was also thrilled to put down a strong race to start the season, finishing 25th—her first slalom points since 2016. "I had a lot of fun skiing that course today," Lila said after the race. "My equipment felt great, and body felt strong, especially on the top flats. Levi did an incredible job with the slope preparation. I think these conditions were the best I've ever experienced in a World Cup. I feel like I came full-circle with Levi in so many ways. It's been over four years since I scored my first World Cup points in Flachau so the result tonight is extra special for me. This step back into the Top 30 was a huge win for my team and their belief in what I am doing. This one was for them as much as for me."
Nina O'Brien was having a solid first run before she straddled and DNFed, while Resi Stiegler did not qualify for the second run.
Share This Article