Verbier Strengthens Its Snowmaking Capacity With TechnoAlpin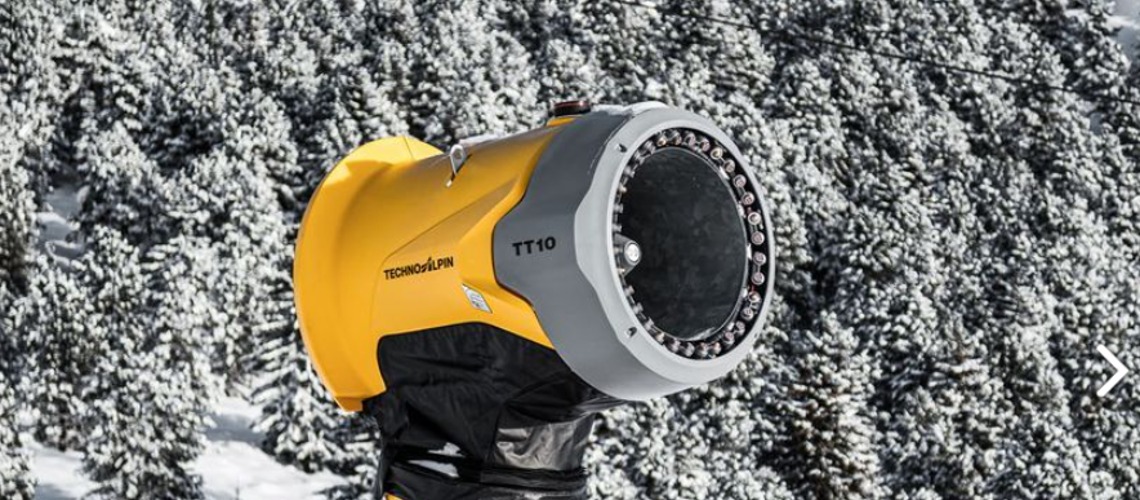 The operator of Verbier 4 Vallées ski area (Valais, Switzerland) kicked off the snow production with a new snowmaking installation in the Lac des Vaux sector. Initiated in 2021, this snowmaking project is carried out in "turnkey" mode by the teams of TechnoAlpin. It encompasses the construction of a new snowmaking installation comprising 59 snow pits, equipped with 48 TT10 fan guns and 11 V3 lances.
To globally strengthen the management of water resources for snowmaking in the ski area and the various sectors of Verbier, 9800m of water pipes, mainly in DN300 and DN400, have been laid. The objective is to eventually achieve a connection with the water resource of the Savoleyre sector, in order to optimize the distribution of water during the snow production phases. In this perspective, a new drilling was carried out in the lake at a depth of 7m. Challenge and particularity of this operation: the works were implemented with the lake full!

This new installation at Lac des Vaux is supplied by a booster station and a pumping station, comprising two water lines for a total flow of 400l/s (1,440m3/h). As for the air supplied to the V3 lances, a new air compression station, with 2 110kW Kaeser compressors, has been added to the system.
In addition, to make snow production more energy-efficient, all new snow pits have been equipped with intelligent heating devices that prevent the risk of freezing. This innovation reduces the electrical consumption of the installation and thus saves several thousand kilowatts per season, while ensuring optimal and safe operation of snow production.
After an initial conclusive test phase, the snowmaking team of Verbier started the 2022 production campaign on November 3rd in order to secure and guarantee the opening of the slopes for beginning of the winter season.
TechnoAlpin said "We are very proud of the great relationship of trust that we have built with the ski resort operator, Téléverbier, which has chosen TechnoAlpin's innovative solutions since 2009 to ensure snow cover on the slopes of Verbier 4 Vallées!"
Share This Article