Val Thorens Chosen As 'world's Best Ski Resort' For The 7th Time At The World Ski Awards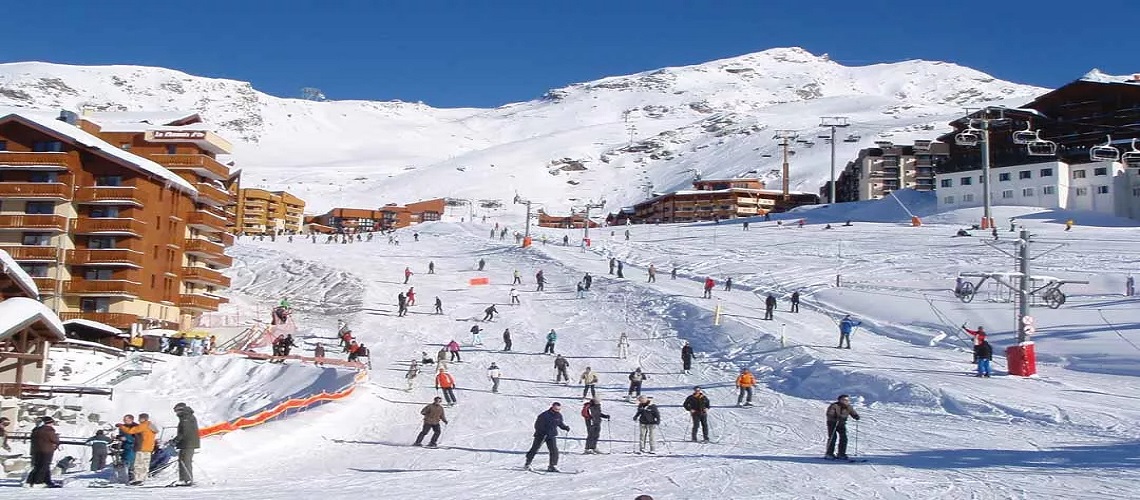 Val Thorens, the highest ski resort in Europe, was today voted 'World's Best Ski Resort' at the annual World Ski Awards, the only global initiative to recognise, reward and celebrate excellence in ski tourism.
This year, more than 2.1 million people voted online for their favorite resort and Val Thorens again won the vote. Since the launch of the awards eight years ago, only Kitzbühel has managed to snatch the title away from the resort based in the famous Les 3 Vallées area. Every year, 216 destinations from 26 different countries apply and try to win awards in the various categories.
The Val Thorens team sincerely thanks its ever-growing community of loyal fans for their ongoing support - a community of snow sport lovers who prove year after year how attached they are to the resort.
For almost 50 years, Val Thorens has strived to create a unique and exceptional experience for visitors, with the World Ski Awards year after year confirming its dynamism and leadership position in the mountain tourism industry
A pioneer in innovation and client service, Val Thorens is also home to hotel properties that deliver unforgettable holidays for their visitors and who have adapted quicky this year in light of the Coronavirus pandemic to introduce measures to ensure guest safety and well-being. Today, it's Fahrenheit 7 who brings home the prize of 'Best Ski Hotel in France', thanks to its excellent client service. 5-Star hotels, Altapura and Koh-I Nor, have also obtained this title in the past demonstrating the quality of accommodation on offer in the resort.
The World Ski Awards has rewarded the close teamwork at Val Thorens which has been ongoing for many years based on a communal philosophy of 'Live United'. It's thanks to the engagement, dedication and involvement of all the stakeholders in the resort that Val Thorens has been able to position itself at the top every year.
Vincent Lalanne, director of the Val Thorens Tourism Office, says, "The fact that we're selected again as 'World's Best Ski Resort' is both an honour and responsibility to meet the needs of our clients and our local community who are the driving force behind the resort's success. We remain focused on our pursuit to reinvent ourselves each season and impatiently await the return of holidaymakers as soon as the situation allows it."
Fahrenheit 7 Val Thorens chosen 'Best Ski Hotel in France'
In Val Thorens, 'excellence' is everyone's watchword. The 4-Star Fahrenheit 7 hotel has been ranked this year as 'Best Ski Hotel in France'.
Situated in the heart of the resort, Fahrenheit 7 opened in November 2016 after its owners, Stephan and Veronique Vidoni, took over and renovated the property creating what is a wonderful guest experience – hip 1970s retro design, mixing both industrial and cosy elements, with an unmissable 'fireplace' lodge atmosphere. It has two restaurants offering world cuisine and is right by the slopes for fast and easy ski in/out access.
Fahrenheit 7 has a large hammam, sauna with ice chips, relaxation area and massive ski locker room with its own bar, large screen TV, football table and sofas. It leads straight out to a well-stocked ski shop and the pistes – all 150 kilometres of them in the Val Thorens area.
Share This Article