Vail Recreation District Gears Up For Meadow Mountain Skimo Race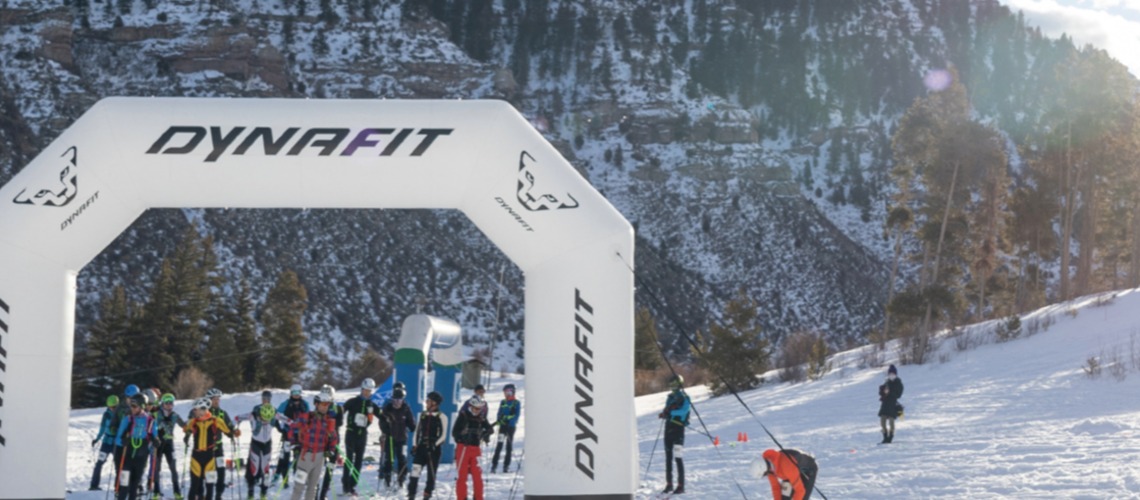 Ready for a winter adventure? The Vail Recreation District is excited to continue the 2023 Bloch & Chapleau Winter Races with a backcountry event in Minturn! Join us for the Meadow Mountain Skimo Race on Saturday, Feb. 11. Registration is open now at vailrec.com.

The Meadow Mountain Skimo will begin at 8 a.m. for the expert category and 9 a.m. for intermediate and beginner categories. Experts will complete three loops, intermediates will do two loops and beginners will do one loop.
The course is an approximately two-mile loop with 800 vertical feet of elevation gain. Racers will begin and finish on the bench just above the Meadow Mountain parking lot and start up the open slope to looker's right (west). Just above the Everkrisp trail closure, the skin track enters the trees and includes a mandatory boot pack section. All racers will be required to attach their skis to their packs when navigating this section. The skin track leads to the top of the old chairlift. The course then traverses to the south before descending to the ridge and down to the start/finish area.
Each lap will include uphill skinning, downhill skiing and boot pack hiking. Helmets and metal edges are required for this race (avalanche gear is not required). Extra clothing can be stored at a tent near the finish line. Following the race, participants are invited to warm up at Vail Mountain Coffee & Tea in Minturn with complementary empanadas and a warm drink.
Race registration is available at www.vailrec.com/register. Cost for this race is $36 early bird/$42 week-of/$50 day-of for adults and $25 early bird/$30 week-of/$37 day-of for students. Online registration will close at 3 p.m. on Friday, Feb. 19. There is no series registration, just individual race registration.
Pre-race bib pickup will take place at Cripple Creek Backcountry in Avon on Friday, Feb. 10 from 4 to 6 p.m. Race day bib pickup will take place at the Meadow Mountain parking lot beginning at 7 a.m. Everyone will receive a 30% off coupon from our sponsors at Montana Skins!
After Meadow Mountain, the 2023 Bloch & Chapleau Winter Races continue with the iconic Vail Mountain Winter Uphill on Sun, Feb. 19, where skiers, snowboarders and winter runners will tackle 2,200 vertical feet of groomed trails to reach Eagle's Nest. Finally, join us for the festive and fun Krueger Family Shamrock Shuffle Winter Running Race on Sat, March 18, celebrating St. Patrick's Day!
In addition to the Bloch & Chapleau Winter Races, we'll also be timing the Beaver Creek Snowshoe Series, so come on out for some snowshoeing fun! The next races are at 10 a.m. on Feb. 12 and March 26. Get more info and register here.
Share This Article