U.S. Ski & Snowboard Nominates Snowboard Team For Olympics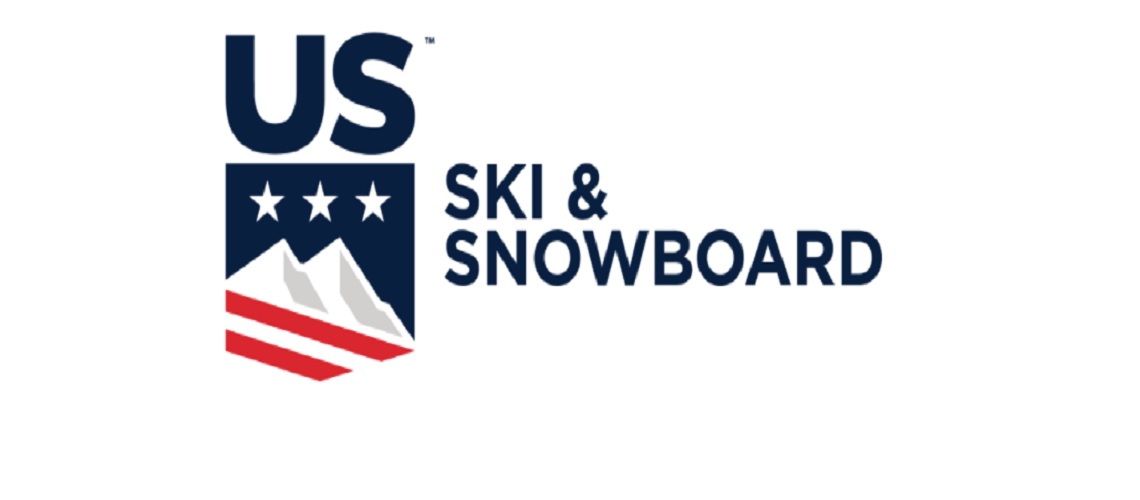 U.S. Ski & Snowboard hss announced its nominations for the U.S. Olympic Snowboard Team to represent Team USA at the Olympic Winter Games Beijing 2022. The nominations are to be confirmed by the United States Olympic & Paralympic Committee when it formally announces the U.S. Olympic Team.
The 26 member U.S. Snowboard Team is one of the strongest teams ever nominated in halfpipe, slopestyle, big air and snowboardcross, and includes defending gold medalists Chloe Kim and Shaun White in halfpipe, and Red Gerard and Jamie Anderson in slopestyle. Kim, a 2018 Olympic gold medalist and the 2021-22 season's undefeated halfpipe champion, heads to the 2022 Games as the heavy favorite. White comes in as a three-time Olympic gold medalist competing in his fifth and final Olympics. 2018 gold medalist Red Gerard is coming off two wins at the last Olympic tryout events, and two-time Olympic champion Jamie Anderson earned the top podium spot at the final tryout event at Mammoth Mountain.
Returning Olympic medalists for the snowboardcross team include 2006 Olympic silver medalist Lindsey Jacobellis and 2014 Olympic bronze medalist Alex Deibold. The snowboardcross mixed team event will debut at the 2022 Games on February 12.
Snowboarding has 11 events at the 2022 Olympic Winter Games, the majority of which will be contested in the Zhangjiakou Genting Snow Park, with big air taking place at the Big Air Shougang venue.
2022 U.S. OLYMPIC SNOWBOARD HALFPIPE TEAM

(Name; hometown, birthday; club; past Olympics)
Women
Chloe Kim, Torrance, California; 4/23/2000; Mammoth Mountain Snowboard Team (Olympics: 2018)
Maddie Mastro, Wrightwood, California; 2/22/2000; Mammoth Mountain Snowboard Team (Olympics: 2018)
*Zoe Kalapos, Vail, Colorado; 4/17/1997; Ski & Snowboard Club Vail
*Tessa Maud, Carlsbad, California; 10/10/2003; Mammoth Mountain Snowboard Team
Men
Taylor Gold, Steamboat Springs, Colorado; 11/17/1993; Steamboat Springs Winter Sports Club (Olympics: 2014)
Shaun White, Carlsbad, California; 9/3/1986 (Olympics: 2006, 2010, 2014, 2018)
Chase Josey, Hailey, Idaho; 3/31/1995; Sun Valley Ski Education Foundation (Olympics: 2018)
*Lucas Foster, Telluride, Colorado.; 9/17/1999; Telluride Ski & Snowboard Club
2022 U.S. OLYMPIC SLOPESTYLE/BIG AIR TEAM
Women
Jamie Anderson, South Lake Tahoe, California; 9/13/1990 (2014, 2018)
Hailey Langland, San Clemente, California; 8/2/2000; Tahoe Select Snowboard Team (2018)
Julia Marino, Westport, Connecticut; 9/11/1997 (2018)
*Courtney Rummel, West Bend, Wisconsin; 11/12/2003
Men
*Dusty Henricksen, Mammoth Lakes, California; 2/2/2003; Mammoth Mountain Snowboard Team
Red Gerard, Silverthorne, Colorado; 6/29/2000 (2018)
Chris Corning, Arvada, Colorado; 9/7/1999; Aspen Valley Ski & Snowboard Club (2018)
*Sean FitzSimons, Hood River, Oregon; 9/22/2000; Mount Bachelor Sports Education Foundation
2022 U.S. OLYMPIC SNOWBOARDCROSS TEAM
Women
Faye Gulini, Salt Lake City, Utah; 3/24/1992; Ski & Snowboard Club Vail (Olympics: 2010, 2014, 2018)
Lindsey Jacobellis, Stratton Mountain, Vermont; 8/19/1985; Stratton Mountain School (2006, 2010, 2014, 2018)
*Stacy Gaskill, Golden, Colorado; 5/21/2000; International Snowboard Training Center
Meghan Tierney, Rumson, New Jersey; 1/15/1997; International Snowboard Training Center (2018)
Men
Nick Baumgartner, Iron River, Michigan; 12/17/1981 (2010, 2014, 2018)
Hagen Kearney, Telluride, Colorado; 11/6/1991; International Snowboard Training Center (2018)
Alex Deibold, Manchester, Vermont; 5/8/1986; Stratton Mountain School (Olympics: 2014)
Mick Dierdorff, Steamboat Springs, Colorado; 4/30/1991; Steamboat Springs Winter Sports Club (2018)
2022 U.S. Olympic PGS Team
*Robby Burns, Mount Shasta, California; 11/11/1990
*Cody Winters, Steamboat Springs, Colorado; 4/20/2000; Steamboat Springs Winter Sports Club
Share This Article