U.S. Ski & Snowboard Hall Of Fame Announces Women In Snowsports Industry Award Winners, State Funding For Museum Improvements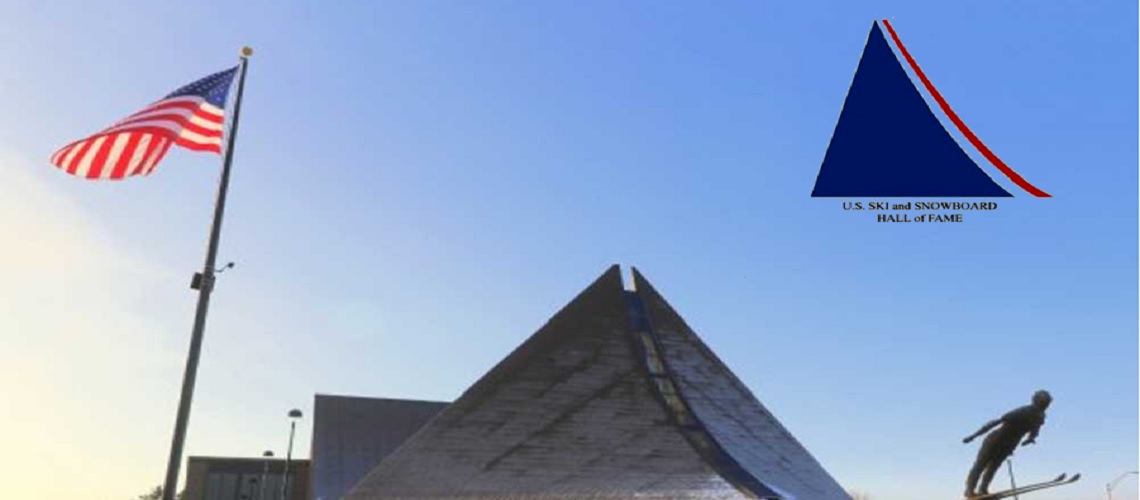 The U.S. National Ski & Snowboard Hall of Fame and Museum, Inc. has announced their Annual Women in Snowsports Industry Award recipients: Maria Bogner (2022 award), Diane Boyer (2021 award), and Cheryl Jensen (2020 award). With COVID-19 causing a delay, this year all three recipients of the award will be honored at Big Sky, Montana at the 2023 Industry Celebration during a special presentation prior to the Gorsuch Preview Fashion Show on Friday, March 24th, 2023 at 3pm.
Maria Bogner has been chosen as the 2022 Women In Snowsports Industry Award recipient. Her contributions to the Snowsports Industry with the advent of fashionable and functional stretch ski wear are monumental on the National and International stages. Setting up an American factory and offices in Vermont that still stands, her designs and fabrications have set high standards for the sportswear, sports fashion and ski wear designers to come. In the early 70's, Bogner outfitted a large number of Skiers who were the pioneers of freestyle. Dubbed the 'Coco Chanel of sportswear' by Der Spiegel, she elevated sportswear to sports fashion.
The second honoree to be celebrated in Big Sky is Diane Boyer, our 2021 Women in Snowsports Industry Award recipient. A consistent leader in a male-dominated industry, Boyer was the founding member of the Stratton Mountain Freestyle Team in 1971, and one of the first women to attend Dartmouth College. In 1976, she started working for her family owned company, SKEA, and in 1992, she became president. She then became a member of SnowSports Industries America (SIA) board and worked her way from the third vice chair up to the first female Chairman of the SIA board. She has also been elected to the Colorado Snowsports Hall of Fame in the category of sport builder. SKEA's unique and iconic international market niche is built around Diane's ski fashion and lifestyle philosophy. The international collection seeks to capture a women's need to "project attitude, exude confidence, and feature a clean style." Designed by women who ski for whomen who ski, it is a "luxury brand that actually works."
They will also be celebrating Cheryl Jensen, the 2020 Women in Snowsports Industry Award honoree at Big Sky this upcoming year. In 2003 after a meeting at the Pentagon, Cheryl discovered that there was an opportunity to use the healing powers of the mountains to assist severely injured combat Veterans. She went to work and soon the Vail Veterans Program would begin flying Veterans from Walter Reed Army Medical Center in Washington D.C. to Vail, Colorado. From there, the program taught Veterans to ski and snowboard through the adaptive ski school so that they could enjoy the healing powers of the Rocky Mountains, all expenses paid. One Veteran stated, "I am not sure why you did all this for me Cheryl, but you CHANGED my life"! That young man who lost both legs in Iraq went on to compete in the Vancouver and Sochi Olympics. Successes like this encouraged Cheryl to expand the program and it is still growing today.
This award, given annually, provides recognition to the outstanding women whose lifetime contributions have shaped snowsports in the US. The recipient of this award is a pioneer of the industry who has made an extraordinary impact through innovation, product design and functionality, fashion, marketing or any area within the industry.
Women recipients of this award ultimately have contributed to the growth and health of the industry. Their efforts deserve ample recognition and this award will be a great platform to do just that.
Additionally the Museum has been awarded two grants totaling $73,500 from the State of Michigan Arts and Culture Council (MACC). These grants were awarded through the MACC peer review process and were two of 639 applications received.
"Immediate MACC support of our projects stimulates growth in our local economy," stated Justin Koski, Executive Director. "Additionally, it endorses our efforts to maintain our facility and heightens awareness of our presence and impact in the state of Michigan."
The first grant awarded was the Operational Support grant for $13,500, $3,268 of which came from the National Endowment for the Arts (NEA). These funds will go towards covering a portion of one full-time staff member in Ishpeming, MI.
The second grant awarded was the Capital Improvement grant for $60,000. These funds will go towards a portion of the roof renovation project which is a major component of the Museum Capital Improvement Project scheduled for June 2023. The Hall of Fame museum is now in the process of garnering funds to match the MACC donation and to cover the remainder of expenses necessary to complete the entire project. Pending funding, additional museum capital improvement projects include: upgrading windows, installing solar panels and updating interior projects.
The MACC peer review process allows for each grant application to be competitively considered by a panel of in-state and out-of-state arts and culture professionals. This ensures the taxpayers, who support this project through legislative appropriations, and all other visitors or
residents in Michigan will have access to the highest quality arts and cultural experiences.
Share This Article