Tragethon Consulting Partners With AirFlare: Taking Mountain Safety To New Heights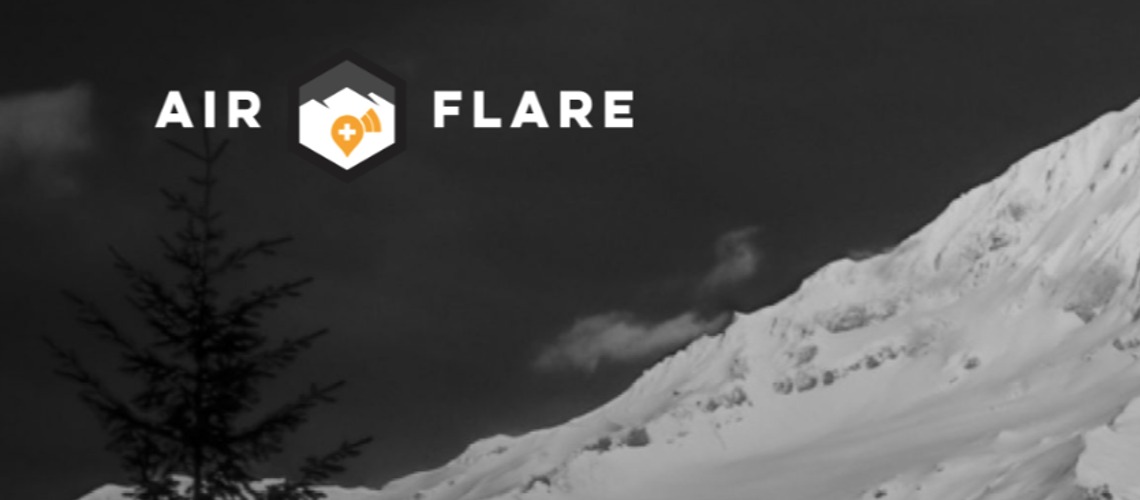 Tragethon Consulting is proud to announce its collaboration with AirFlare, the cutting-edge emergency locator app. The goal of this partnership is to raise awareness among skiers and snowboarders about this crucial technology, aiming to enhance their overall on-slope experience and offer potentially life-saving assistance when needed.
Led by Dave Tragethon, Tragethon Consulting is an independent strategic marketing and communications firm specializing in the ski resort and hospitality industry. Tragethon, the principal creative strategist behind Tragethon Consulting, is a seasoned ski industry communications professional. With primary marketing roles at Purgatory Ski Resort, Monarch Ski Resort, Angelfire Resort, and most recently, Mt. Hood Meadows, Dave brings vast experience and knowledge to this collaboration.
AirFlare aims to enhance safety on the slopes. Transforming your phone into an essential lifeline, the app is a vital companion for all mountain enthusiasts, ensuring they can connect, share locations, and navigate tricky terrains with confidence.
Speaking on the partnership, Tragethon commented, "AirFlare is more than just a tool; it's a service prized by guests and patrol teams alike. By allowing skiers and snowboarders to share their location with loved ones and ski patrol, it offers an invaluable layer of safety and peace of mind. I consider it to be essential gear and am eager to be part of this transformative initiative."
AirFlare's Co-Founder, Denis Lee, explained: "AirFlare was born out of a genuine desire to safeguard the adventurous spirit in all of us. Over time, we've seen our technology make tangible differences at ski areas, ensuring the well-being of outdoor enthusiasts and the heroes who come to their aid. With Dave Tragethon on board, we aim to enhance this mission and deepen our reach in ski communities."
AirFlare is truly for everyone. Utilizing the smart phone almost everyone takes everywhere, it's radically affordable and has a much higher chance to be there when you need it. It provides users with the means to share their location with loved ones and friends, making them less dependent on ski area patrol resources. In the event a user suffers an incapacitating injury or is unable to signal for assistance, they can be quickly located by patrol to determine whether assistance is needed.
AirFlare topped the list of GearJunkie's "The Best Emergency Alert Apps for Your Smartphone" stating, "This can be helpful when hiking, mountain biking, or skiing with a group, keeping everyone connected throughout the day. But more importantly, this app can prove invaluable should an emergency situation arise." With such a wide range of scenarios and applications, it's important to note that AirFlare is a complement, not a replacement, for appropriate education, training, and special-purpose equipment.
The AirFlare technology is currently used by more than 25 U.S. ski areas whose ski patrol is provided with proprietary AirFlare Search Technology which easily integrates with standard search protocols and procedures.
Highlighted Safety Stories from Ski Patrol about AirFlare:
Guests inadvertently left the resort's boundaries but were swiftly located and assisted within an hour.

A guest became lost during a snowy day but was quickly connected with the ski patrol via AirFlare.

An injured skier with a suspected broken jaw was accurately pinpointed using AirFlare, far away from where they thought they were.

Three customers venturing beyond a resort's boundary were successfully located and guided back, avoiding the need to wait for in-person help to arrive.

After straying too far, an individual was promptly found and brought to safety using the AirFlare app.

The app was instrumental in helping locate two teenagers fallen in a tree well and another instance aiding in rescuing lost individuals out of bounds.
With such testimonials underscoring its efficiency, AirFlare is clearly a game-changer in mountain safety. Through this collaboration, both Tragethon Consulting and AirFlare are set to elevate the skiing and snowboarding experience for all adventurers.
Share This Article