Third Giant Slalom In A Row For Henrik Kristoffersen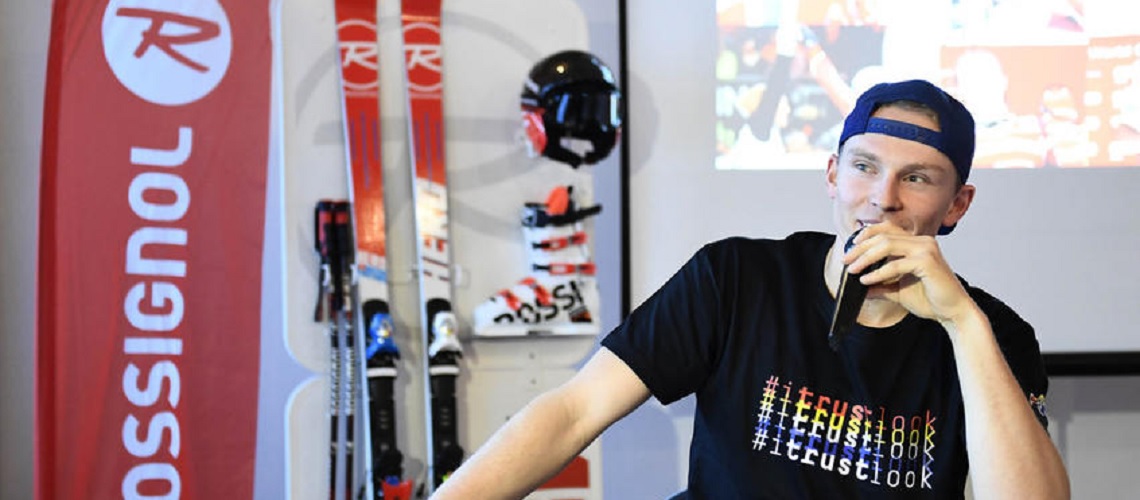 Henrik Kristoffersen is crushing it in giant slalom at the moment, as he took his third straight win today in Kransjska Gora ahead of his teammate Rasmus Windingstad and Switzerland's Marco Odermatt. Both scoring their maiden World Cup podium.
The day started with a two hours delay due to fog in the upper part of the Podkoren course in Kranjska Gora, but the skies cleared up and today's race could take place under great conditions.
At the moment, Henrik Kristoffersen is the benchmark in giant slalom. After his win at the World Championships in Åre, the Norwegian tech whiz followed up with his second giant slalom win in career on the World Cup in Bansko. And today, he claims another success in giant slalom, the discipline he's been working on so hard in the last years.
Rasmus Windingstad creates the surprise by finishing on the second spot of the podium. A maiden World Cup podium for the young Norwegian, who is currently racing in four disciplines (DH, SG, AC, GS). He became more and more performant throughout the season in giant slalom, earning a career best performance in Bansko two weeks ago. But that was just "a step in the right direction, but not where I want to be" he said. Today his dream came true and he made that step on the podium. Probably the first of many more for this talented allrounder.
In third place, another athlete made his entrance in the closed circle of World Cup podium contenders. It's five times Junior World Champion Marco Odermatt. The Swiss super talent was coming closer and closer to a podium placement with a 7th place in Val d'Isère and an 8th place in Bansko, and today he was able to concretise and make the step onto the podium.
Tommy Ford (Bend, Ore.) fought to another top-15 of the season - his seventh top-15 of the season in seven starts. That puts Ford eighth in the current giant slalom standings - an incredible feat and big step for the men's tech team. Though Ryan Cochran-Siegle (Starksboro, Vt.) had a solid 11th-fastest first run, he fell back to 18th place after the second run. Ted Ligety (Park City), Utah finished 23rd. Ford and Ligety will both qualify for giant slalom at World Cup Finals, as they are within the top 25 in the standings, though Cochran-Siegle did not qualify in giant slalom, landing in 26th after today's race.
Double World Juniors gold medalist River Radamus (Edwards, Colo.), Brian McLaughlin (Waitsfield, Vt.) and Nick Krause (Northboro, Mass.) also started in Saturday's giant slalom, though did not qualify for the second run.
Share This Article