'The Man Behind The Maps' Expands Into Retail After Holiday Success, Continues Book Tour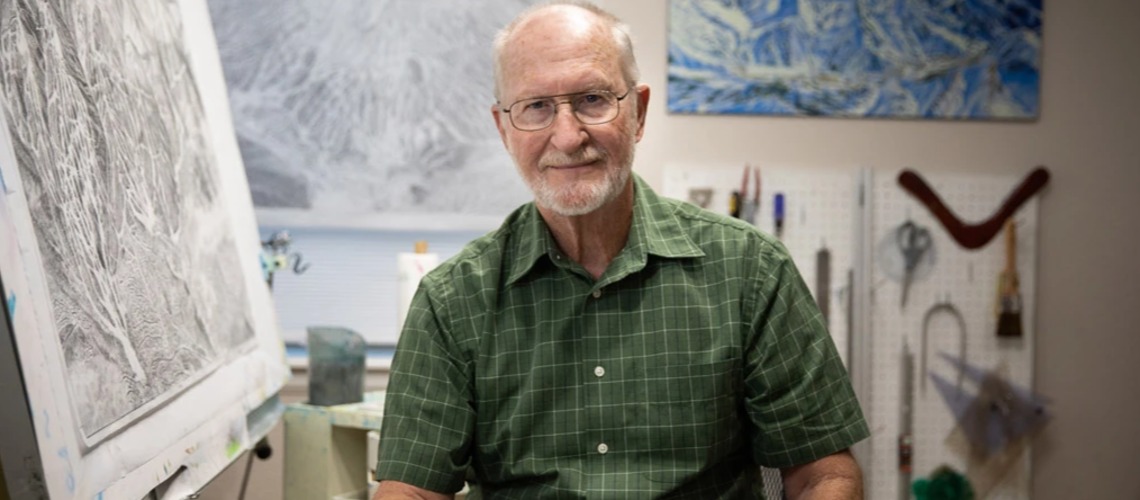 Legendary ski artist James Niehues, in tandem with Open Road Ski Company, is continuing the success of The Man Behind the Maps: Legendary Ski Artist James Niehues with expansion into retail, additional product offerings and more in person events.
Whether you have skied one area or have traveled the world, you have used James Niehues' maps. This project was born out of Niehues' desire to chronicle his life's work. The book includes background on trail map making, Niehues' career and incredible impact on the industry, as well as nearly 200 ski resorts. Its full color, timeless design provides an art book that will look great in your home or your favorite ski cabin. Initially a dream of James Niehues, this became a reality thanks to generous donations and overwhelming support from his fans. Launched in November of 2018, James Niehues: The Man Behind the Map became the highest supported Art-Illustration project on Kickstarter. At the close of the campaign, over 5,000 people had supported the project, making it a reality.
Thanks to James' loyal following of fans over his 30- year career this iconic coffee table book has sold nearly 40,000 copies including pre-orders from the number one Art-Illustration Kickstarter campaign of all time.
The book was initially only available at JamesNiehues.com, but with the continued success of the project Open Road Ski Company is partnering with select retailers across the nation. Independent bookstores such as The BookWorm of Edwards in the Vail Valley, Colorado and Dolly's Bookstore in Park City, Utah are leading the way.
"It's been incredible to see the interest and support for Jim's story continue to grow. Being named by Outside Magazine as a Top 3 Gift this holiday season was really special. Ben and I are just so grateful Jim picked us to tell his story," said Todd Bennett, co-founder of Open Road Ski Company.
Niehues is still actively promoting the new book with in person events leading up to the Ski and Snowboard Hall of Fame induction ceremony in March. This upcoming week to coincide with Outdoor Retailer, Niehues will be part of the new The Wright Retrospective pop-up exhibit at the Dairy Block.
The exhibit will feature a collection of The Wright Award contenders including a number of Niehues' prints. Niehues was signing books and joining writer Jason Blevins for a Q&A on Thursday, Jan. 30th from 5 p.m. – 6:30 p.m.
"This whole thing has been incredible. Thank you to the thousands of skiers and snowboarders for their support," said Niehues.
For additional details and to stay connected to future events read more here.
To learn more about James Niehues' story, or to order his new book visit jamesniehues.com or follow him on Instagram, Twitter and Facebook.
Share This Article