TechnoAlpin: Technology Leader Wins Best Product Design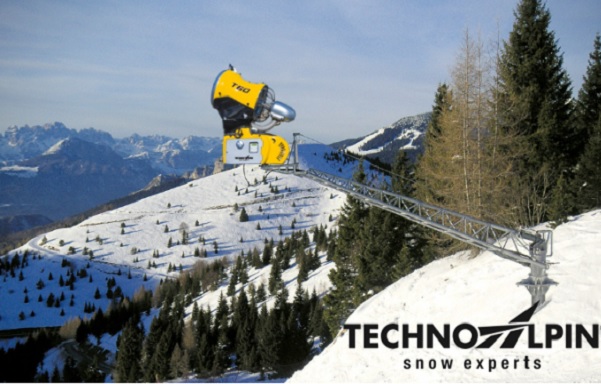 TechnoAlpin and the South Tyrol Industrial Design office MM Design have won the prestigious iF Design Award for the TR8 fan gun.The two companies have underlined the modernity of ski resorts worldwide with their innovative industrial design.
The TR8 fan gun impressed the 67 members of the independent international panel of expert judges with its innovative operation and outstanding design. TechnoAlpin has therefore once again proved its pioneering role on the snowmaking market which is not limited merely to the technological aspects. TechnoAlpin has been working with the Bolzano-based company MM Design for many years with vision and foresight. "Unique, innovative, modern and, above all, sustainable design is not unique to Ferrari. Here in South Tyrol we have many talented companies which provide outstanding services at international level," said a confident Erich Gummerer, CEO of TechnoAlpin. "This is now also reflected in winning the prestigious iF Design Award. We are convinced that our expertise and the combination of our alpine roots with international ambition are the key to our joint success."
Function and design go hand in hand
As a global leader in snowmaking technology, TechnoAlpin is very familiar with the challenges of ski resorts. Informed by its strong connection to winter sports, TechnoAlpin understands the needs and demands of its customers and builds on this knowledge in the further development of its snow producers. The same factors prompted the decision to work with the Bolzano-based company MM Design, because function and design go hand in hand. Just as the technology of the machines is geared to the demands of ski resorts, the functional design also caters to the requirements and combines the innovative operating principle of the TR8 with great ease of use.
The TR8 fan gun revolutionized the snowmaking market in 2017 and set new engineering standards. Both the drive technology and the entire housing of the snow producer have been completely redesigned. The main aim is to simplify the work of the snowmakers while at the same time further increasing efficiency. "The design of the TR8 is a stylistic expression of the combination of functions needed by such a complex machine. Not only is it a milestone in terms of style but it also speaks an evolutionary design language formed at TechnoAlpin, the leader in this sector," said Alex Terzariol, Director of MM Design.
Share This Article