TechnoAlpin: Switzerland´s 2023 Snowmaker Day Draws In the Crowds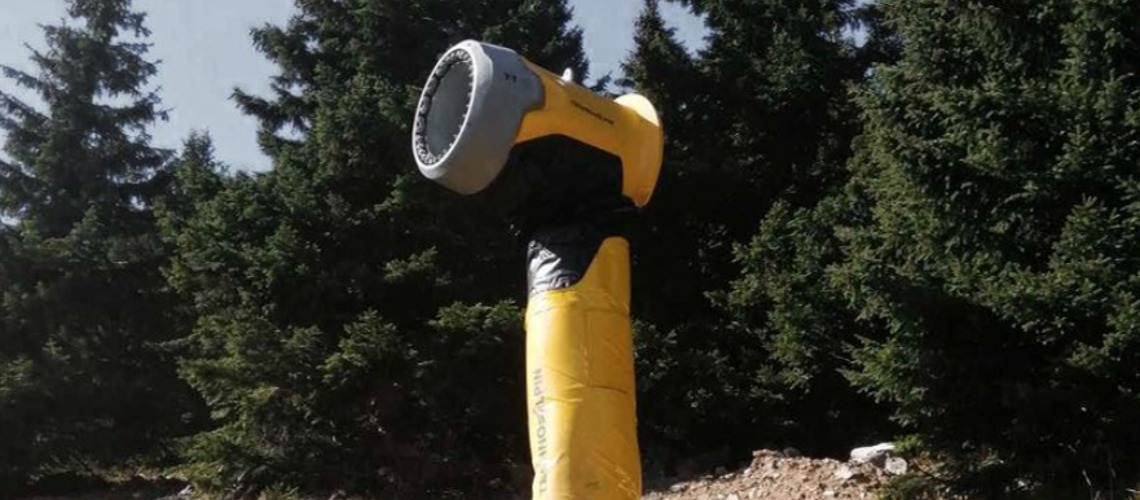 This year's Swiss Snowmaker Meeting was once again very well attended with numerous snowmakers coming together to learn all about TechnoAlpin's key product and service innovations, and to exchange ideas. Around 250 participants from over 50 ski areas participated in the event, which was held on Thursday, 9 March in Lenk, in the Swiss canton of Bern.
Snowmakers met up for breakfast at the Lenk Stoss valley cable car station on the morning of the event where they were welcomed by Patrizio Laudonia, branch manager of TechnoAlpin Switzerland, and Nicolas Vouclair, CEO of Lenk Mountain Railways. All of the participants were then assigned to smaller groups. The participants donned their skis and visited the various stations dotted across the entire ski area.

The event got off to a flying start with a brief presentation about the TechnoAlpin Group, the Lenk plant and the turbine power plant. The Company's After Sales Service was showcased at the next stop, focusing on YB valves and the TechnoAlpin Academy. Over lunch in the Leiterli Restaurant, the snowmakers enthusiastically exchanged ideas and shared experiences with colleagues from other ski resorts.
The latest snow gun was then presented at the next stop. Participants got a close-up view of the TR9, TR10 and TT9 fan guns together with the TL4 double head lance.
Last but not least, product manager, Patric Lenarduzzi outlined the latest innovations for the ATASSpro control software and the SNOWMASTER management software.
The successful Snowmaker Day then drew to a close with participants and organizers enjoying an aperitif together in the convivial setting of the Hasler Bar
Share This Article