TechnoAlpin: Cervinia Now Boasts Five Times More Snowmaking Power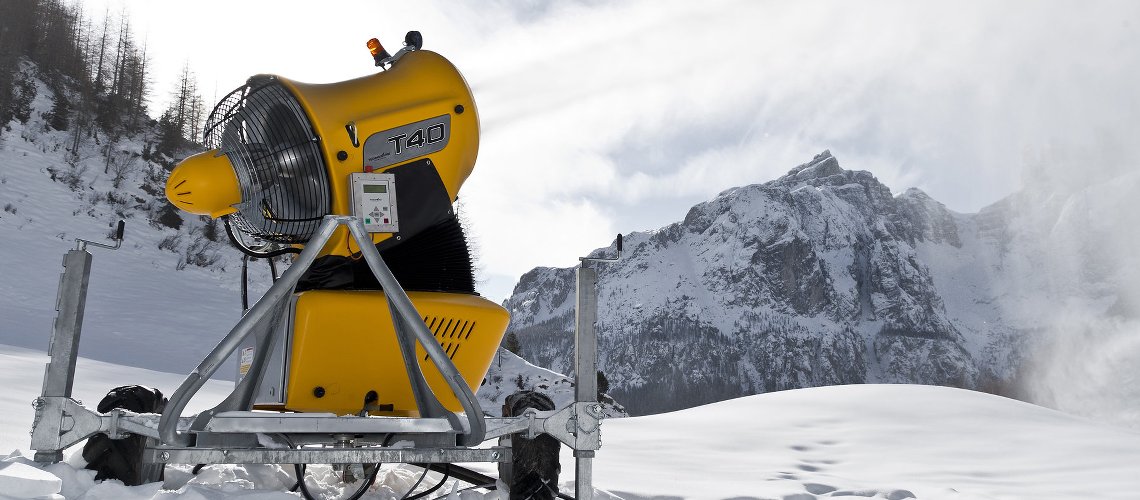 For four years now, the ski resort of Cervinia has been investing heavily in the modernization of its snowmaking system. TechnoAlpin has been working closely with Cervinia since 2015, delivering state-of-the-art snowmaking from the valley to the summit.
The entire snowmaking system has been engineered by TechnoAlpin, and the decisive factor in winning the contract was the best technical design for the ambitious project. In just three years of construction, TechnoAlpin has been able to significantly boost the output of the snowmaking system. In 2015, snow production capacity was still 1500 m³ per hour. Following the 2018 expansion, Cervinia is now in a position to produce five times the amount of snow per hour which means that the slopes can be covered with snow much faster.
Uninterrupted snow and perfect water management
After extensive research into the required amount of water, TechnoAlpin developed a water management system in collaboration with Cervinia. It is particularly important in this process to factor in the local conditions and to take account of the available resources. This is why TechnoAlpin is convinced that constant dialog between the customer and the project team is the only way to arrive at a perfect solution. Cervinia has been heavily involved in all stages of the project and can provide the detailed information needed to complement the expertise of the team. This close consultation delivers results, enabling the intelligent distribution of resources over the entire ski resort and guaranteeing their optimum utilization. The fully automatic ATASSplus control system will ensure sustainability in terms of optimizing resource efficiency.
The snowmaking system for the third downhill run in the Cielo Alto section has been completely redesigned. The valley run to the starting point in Breuil used to be dependent on natural snow. The first downhill run in the ski resort was completed by TechnoAlpin in 2015. TechnoAlpin developed a plan for full snow supply for the second downhill run in 2017, and now it's time for snowmaking on the third downhill run. This will allow a connection to the ski resort of Cervinia from three different points with guaranteed snow coverage from the 2018/2019 winter season onwards thanks to TechnoAlpin.
Share This Article