TechnoAlpin Becomes An International Biathlon Union Partner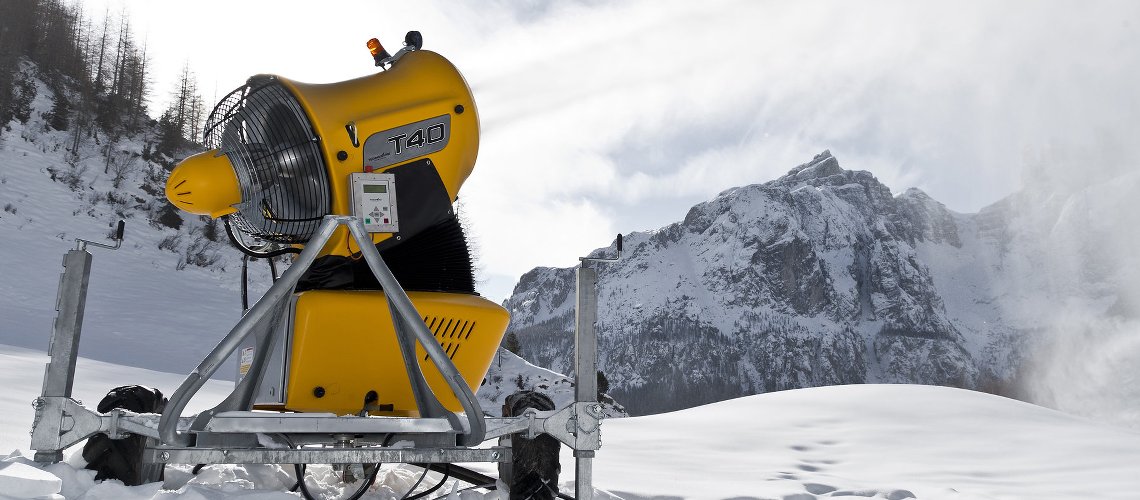 TechnoAlpin, the leading company for snowmaking systems, and the International Biathlon Union (IBU) sealed their partnership at the IBU 2019 Organizing Committee Meeting. TechnoAlpin is now officially an "IBU Supplying Gold Partner". "We believe that, thanks to our many years of international experience, we can provide biathlon competition organizers with the best advice on how to guarantee snow and snow quality. At the same time, input from international venues is an enormous asset for us. These regular exchanges enable us to further expand our knowledge, especially in the Nordic region," explains TechnoAlpin Export Manager Benjamin Pötz.
Guaranteeing snow creates special challenges for biathlon and Nordic competition organizers. Unlike Alpine ski resorts, competitions usually take place closer to sea level, so the snow windows are even shorter.The snow often has to be distributed over extensive areas of terrain. Felix Bitterling, IBU Sports Director, is also pleased about the partnership. "Guaranteed snow is a very important issue for the entire biathlon family, not least of all for the organizers. It follows that our organizing committees can especially benefit from this partnership. For one thing, there's the provision of machine and technological support when preparing cross-country trails, plus regular communication with TechnoAlpin, including training for our organizers."
"We have a wide variety of snow producers in our range, so we can offer an efficient solution in every case. In addition to the classic fan guns and lances, there are special adaptations that are ideal for cross-country snowmaking. With the Snowfactory, we also have a snow producer in our range for when the temperature is above freezing. As a technology leader, however, we are constantly striving to develop even better solutions for different applications," states Benjamin Pötz. Input from IBU is therefore falling on fertile ground at TechnoAlpin.
The contract was signed during the IBU Organizing Committee Meeting in Antholz. While they were there, participants could also visit the Snowfactory, which guarantees snow for the South Tyrol Arena in Antholz.
Share This Article