TechnoAlpin: Alpinal Piping Systems For Maximum Flexibility And High Pressure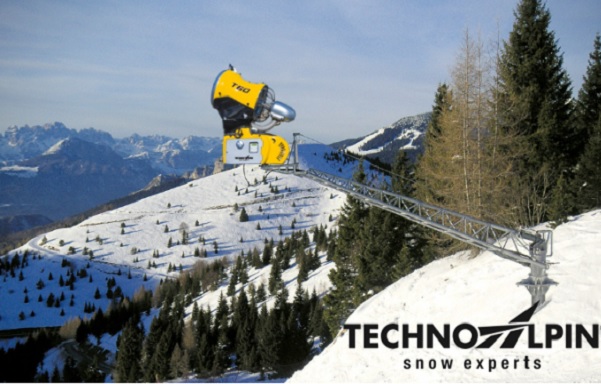 A guaranteed water supply is required for a snowmaking system in order to enable the operation of snow producers. This guarantee comes courtesy of a perfectly coordinated system consisting of pumping stations, reservoirs and the ALPINAL piping system. TechnoAlpin leads the way in snowmaking technology, providing advice and engaging in the design and construction of turnkey systems for ski resorts and Nordic centers, and invests its many years of experience in the customization of snowmaking systems.
Guaranteed water supply for decades
The pumping station in any given ski resort brings the water to the individual snow producers through pipes which run underground in most instances. In 2018 alone, almost 260 kilometers of pipeline were laid worldwide for this purpose. The field line for the water supply must satisfy the most exacting demands in order to guarantee problem-free snowmaking operations.
The ALPINAL system supplied by TechnoAlpin includespipes, fittings and connections, covering all the requirements for snowmaking pipeline systems. The components are made of ductile iron. This material is particularly suitable for use in difficult terrain as it can be installed simply and cheaply without welding and it has the strength and durability to last thanks to its special coating. It also withstands operating pressures of up to PFA 100 bar. This is a world record for ductile iron piping systems!
Straightforward installation
The ALPINAL pipes can be installed easily thanks to the sliding socket joint system, and the job can also be done by semi-skilled personnel as it does not involve any welding work at all. Nor is there any need for concrete thrust blocks with the ALPINAL cast iron pipe system with its friction-locking joints actuated by longitudinal forces. Boasting a high structural load capacity, it remains firmly in position and is inherently stable, capable of absorbing the longitudinal and transverse shearing forces through the moving socket joints. This means that the cast iron pipes can be used with very shallow coverings of just 30 cm but also with heavy working loads of up to 60 tonnes or embankments of up to 50 meters.
Pipes of the highest quality
The pipes and fittings are manufactured together with Saint-Gobain PAM, the European market leader in this sector. The partnership between TechnoAlpin and Saint-Gobain PAM has existed for more than 20 years and has been continuously expanded and optimized.
Share This Article