Swiss Rescue Specialist Immoos Expands Model Series Of Self-propelled Cable Cars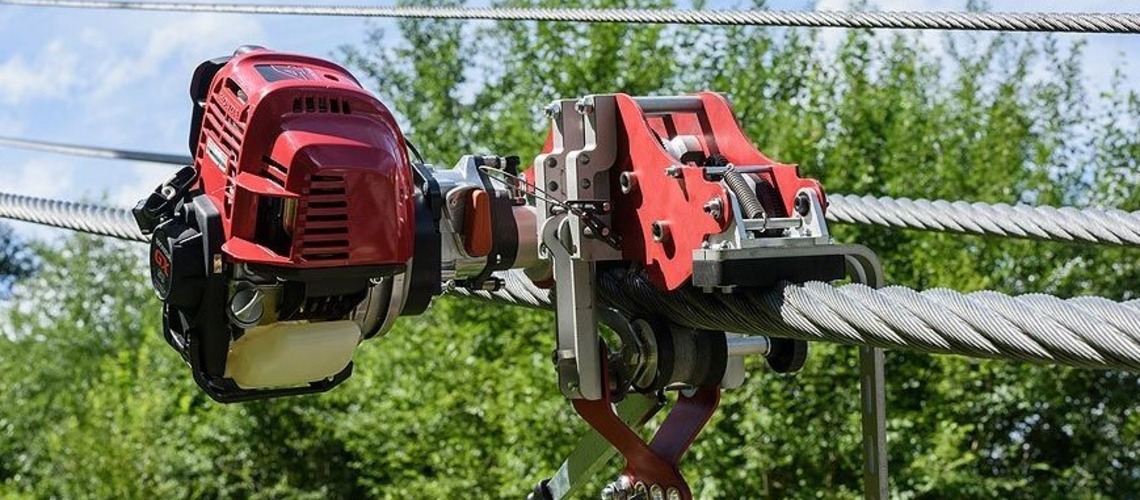 Swiss rescue specialist IMMOOS has further expanded its model series of self-propelled cable cars: The SS20 AWD was primarily designed for use with high levels of stress and for driving uphill.
The self-propelled cable car SS1 from IMMOOS, with which the rescue specialist revolutionized cable car rescue, has now been used over 2000 times and is extremely popular. In addition to the "standard device", IMMOOS also has other types of rope carriage in its product range, which serve special purposes. For example, if you want to drive uphill with the device, you can easily do this with the help of a cordless drill or a special drive motor up to an incline of 20 °. In these cases, the only small downer was the wear and tear of the rubber rollers. Even small rope diameters on long, steep rope fields sometimes meant that the rubber rollers were worn out more quickly. For these cases, IMMOOS has once again developed the cable carriage and created an additional model. The main difference between the SS20 AWD and the SS1 is the second rubber roller instead of a simple plastic guide roller. The user weight is better distributed on both rubber rollers, also thanks to an optimization of the attachment points. The SS20 AWD is therefore more wear-resistant and has better traction on the rope, which means that the
Power from an external drive is better brought to the rope. This in turn means that driving can also be more economical.
With this, IMMOOS has successfully implemented the further development of its recovery equipment with the SS20 AWD. The products convince with their performance and the usual high quality. IMMOOS thus remains the competent partner for rescue in order to be able to find a solution even in difficult situations.
Share This Article