Supersnow Holds In-House exhibition In Roppen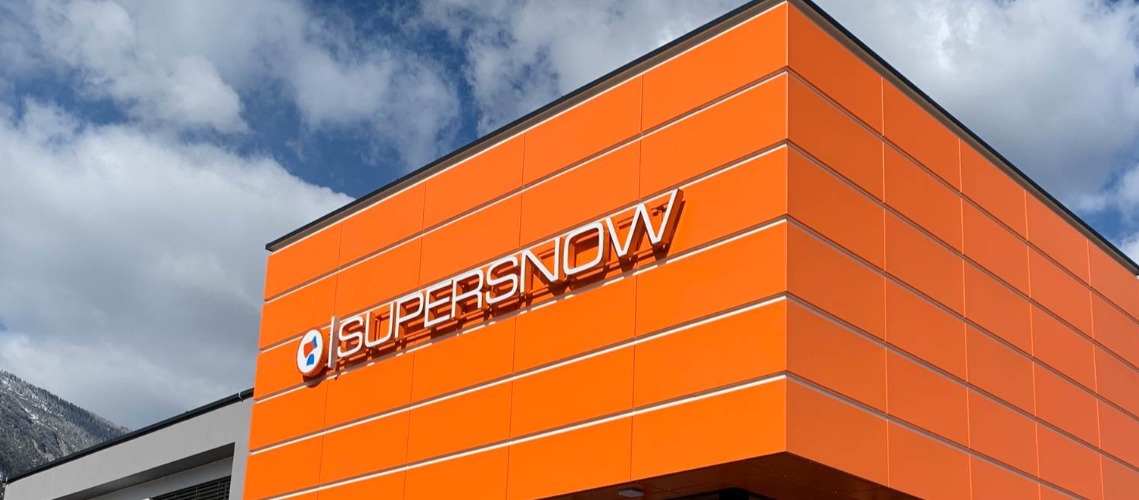 Supersnow and several partners have run an in-house exhibition in Roppen.

Among other things, the snow cannon 700HYBRID and the 700SUPERSILENT – 14.3 kW – best in class in terms of energy consumption and noise emissions were on display

Presentation of the VIRGA snow lance

The completely newly developed VIRGA snow lance requires less compressed air thanks to the use of the latest generation of nucleation nozzles.

The new bronze filters are sintered from spherical bronze powder, rustproof, extremely robust even under high pressure and offer a much larger filter surface in the smallest of spaces. Only 250 liters of compressed air are required.

Less compressed air = less energy consumption.
8 control levels guarantee the best snow quality with maximum performance at the same time
Nozzles: 12 water nozzles, 3 nucleation nozzles
Drop height 10.9 meters
Energy consumption: only 2.2 kW with compressor, or 0.7 kW with central air, 0.4 kW with central air without heating
Snow output up to 60 m3
Start from – 1.5° FCT
Snow width 15 – 20 m
Water flow rate: 20.5 - 330 l/min (0.34 - 5.5 l/sec)
Noise level: 37 db at 20 m distance
Heating: up to -7° FKT no heating, from -7 to -10° FKT heating for 2 min and 1 min break, below 10° FKT heating constantly on
In addition to Supersnow, the companies GIFAS and Müller also gave insights into their products.
Share This Article