Superfeet Introduces ADAPT Run Insole Family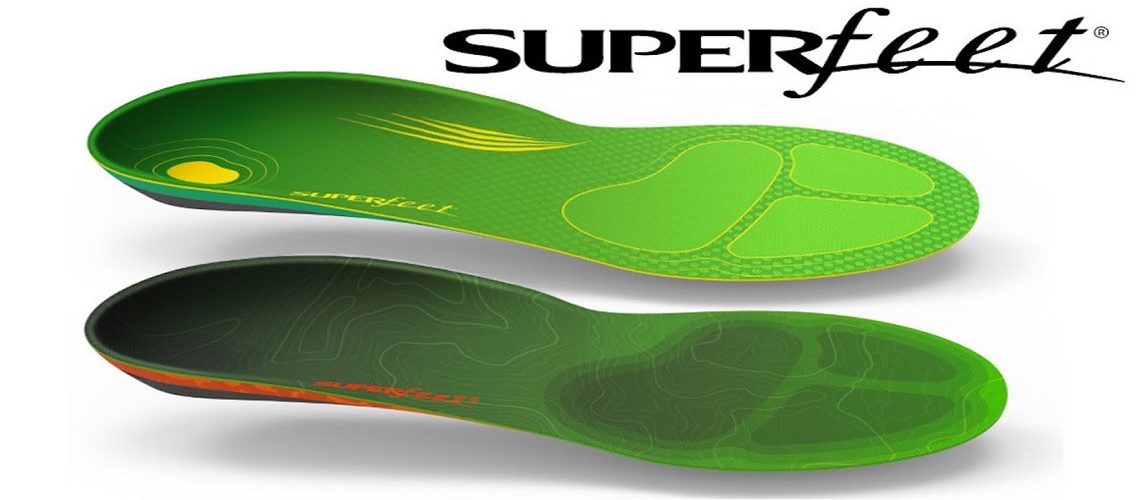 Superfeet, the global insole industry leader known for their iconic shape, introduces the all-new ADAPT Run Collection of insoles. Easy to wear and easy to run in, these insoles represent an evolution of Superfeet technology — an alternative to the firm foundation of traditional Superfeet, with a soft, flexible feel that's made to feel like part of your running shoes. These cushioned running insoles are available in two different arch heights: ADAPT Run with a thinner profile and lower arch, and ADAPT Run Max with a deeper heel cup and higher arch profile.
The ADAPT collection's patented Adaptive Comfort Technology design flexes with the foot for efficient heel-to-toe turnover. A responsive forefoot zone blends cushioning and rebound for maximum energy transfer, while a heel cushion disperses impact and reduces vibration to minimize fatigue. The durable Aerolyte™ dual comfort layer helps keep the foot relaxed and provides optimal cushioning, and the addition of MoistureWick™ aids with breathability and odor control. ADAPT Run is ideal for runners seeking step-in-comfort and provides relief from stress and strain that can lead to conditions like plantar fasciitis.
Early users of the ADAPT Run collection are already giving positive reviews:
"For being an ultra-runner who's literally been wearing insoles or orthotics for the last 20 years, these particular insoles rate up there with THE BEST I've ever used." – Shannon Mahre
"I have been looking for some insoles to make my feet a little more comfortable particularly the right foot. When I ran with the ADAPT insoles I had zero pain, 5 stars." – Marc Blake
"The ADAPT insoles allow me to lace up and run mountains without thinking about if my feet will be happy or not. They're incredibly comfortable right off the bat and are my new go-to insoles!" – Kelly
Available now, and just in time for the fall marathon season, shoppers can find the new ADAPT Run and ADAPT Run Max insoles at retailers nationwide and on Superfeet.com.
Share This Article