Summer Ski Area Beartooth Basin Becomes First Ski Area To Operate Lifts On Biodiesel Blend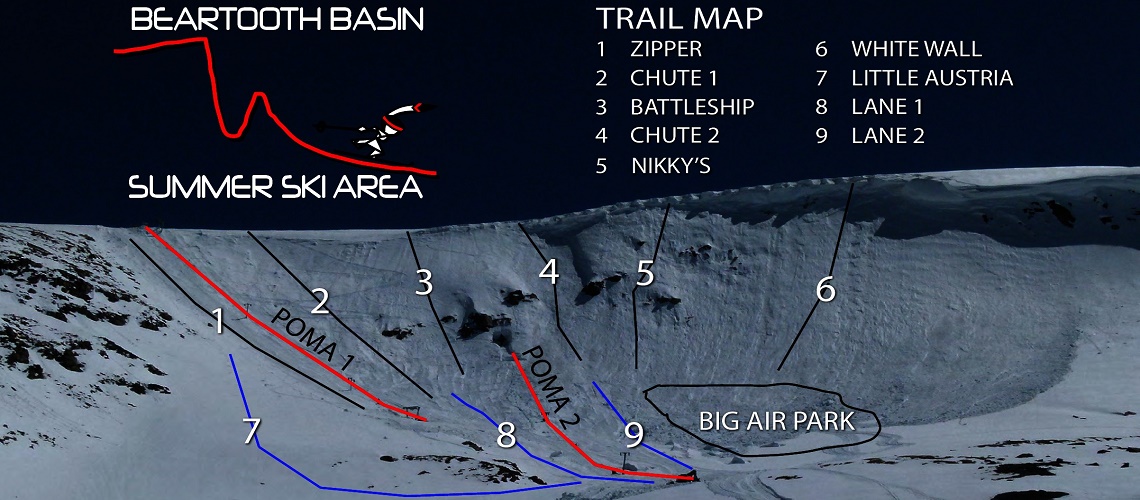 Beginning this season, Beartooth Basin will become North America's first ski area to be 100% powered by biodiesel, provided by Full Circle Biofuels (FCB) in Bozeman, MT. Located in the rugged Beartooth Mountains, the summer ski area has been operating off a diesel generator since the 1960's.
Initially, the equipment will run on a B20 biodiesel blend consisting of 20% locally-produced biodiesel and 80% regular diesel. As the season progresses, plans are to increase the ratio of biodiesel up to B80, and maybe even B100, to see how the generator performs under different weather conditions as biodiesel fuel can congeal at temperatures below freezing.
"We are excited to provide an alpine laboratory at almost 11,000 feet. There are numerous ski areas throughout North America that could benefit from converting to bio-diesel for diesel generators and even snowcats when properly managed. Many thanks to STOKE Certified and Mountain Rider's Alliance for making the connection as well as Full Circle Biofuels for guiding the transition," said Austin Hart, Beartooth Basin Owner and Operator.
The catalyst to adopt the use of biodiesel fuel was the Summer Shredfest at Beartooth Basin, an annual event hosted by the Mountain Rider's Alliance. Part of the event's goal is to reduce emissions, support local businesses, and become a STOKE Certified sustainable event. "We're grateful to FCB for making this initial step towards 100% biodiesel possible with their expertise and sponsorship of the event and to Beartooth Basin for embracing the idea from day one," added Jamie Schectman, CEO of Mountain Rider's Alliance.
Beartooth Basin is one of North America's oldest alpine ski areas, with a history of surface lifts and ski training dating back to the early 1960's. Montana locals purchased the ski area in 2003 with the goal to open to the public and attract a diverse array of on-snow enthusiasts, ranging from big-mountain to moguls and alpine racing. The ski area is located above 10,000 feet with weather that can turn to winter at a moments notice. Operations at Beartooth Basin are simple - there is no lodge or warming hut facilities. It's just a trailer to buy lift tickets/souvenirs, and steep platter lifts that allow our guests to experience 'the spirit of skiing'.
Full Circle Biofuels produces and distributes high-quality biodiesel fuel and provides used cooking oil recycling services to customers throughout Montana and beyond. Biodiesel, a cleaner-burning, renewable, drop-in alternative to petroleum diesel fuel, is refined from plant and recycled feedstocks and reduces overall carbon emissions from diesel-powered vehicles and equipment.
Share This Article