Speed Skiing News From Jan Farrell As The Season Kicks Off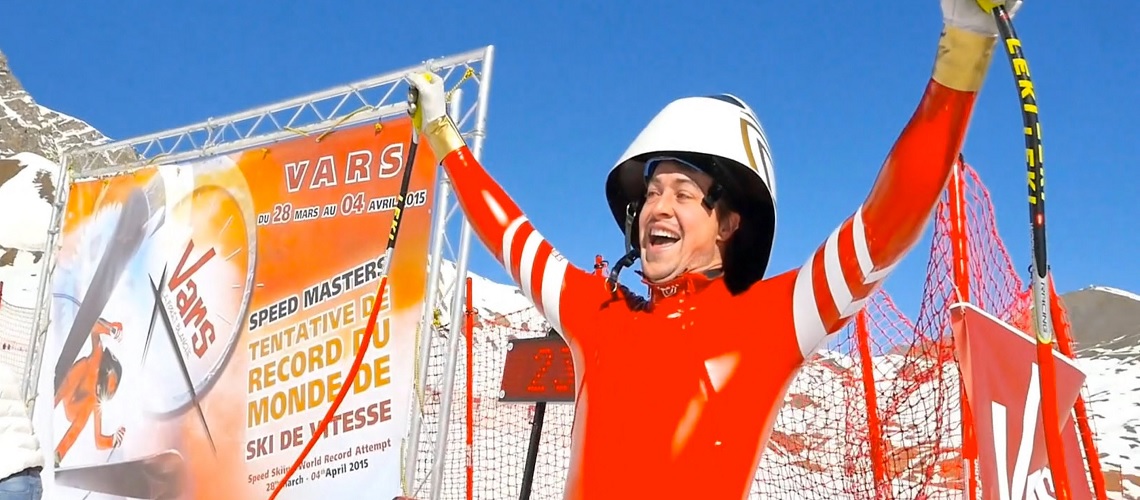 The 2019 FIS World Cup Speed Ski season starts in Salla, Finland on 12 February, 2019. The early stages of this season have been complicated for everyone involved. With extreme weather conditions hampering training for the competitors and the re-scheduling of the first race of the season in Sweden, finally things are about to start for the fastest non-motorised sport on the planet.

Speed Ski 2019 Schedule:

Salla, Finland (World Cup): 11-14 February
Idre Fjäll, Sweden (World Cup): 7-9 March
Vars, France (World Championships): 21-24 March
Vars, France (World Record Attempt): 25-31 March
Vars, France (World Cup): 2-4 April
Grandvalira/Grau Roig (World Cup): 10-13 April

Great Britain's highest ranked skier, Jan Farrell will kick off the 2019 World Cup Speed Ski season on February 11 in Salla, Finland. After finishing 5th in last year's overall World Cup standings, Farrell will begin his 2019 quest from inside the Arctic Circle, battling some of the fastest skiers in the world for a place on the podium.

Following his first podium place last winter in Sun Peaks, Canada, Farrell is now targeting the goal of becoming the first British skier to win a speed race since Nigel Brockton in 2003. He has his eyes on 143.95 mph, his fastest recorded time on snow, and a benchmark for what he plans to be a historic season.

The 2019 Speed Ski season is made up of seven World Cup events, the World Championships and the World Record attempt in Vars, France – known to be the fastest track for speed skiers and where the World Record was broken by Italy's Ivan Origone with a speed of over 158 mph. This year Farrell will face off against Origone, 2017 World Cup Speed Ski champion Bastien Montes of France, as well as the powerful Austrian duo of Klaus Schrottshammer and former World Cup alpine racer Manuel Kramer.

Jan Farrell said: "This winter has been a story of extremes for me as I was forced to cancel or re-schedule every single one of my on-snow trainings. Ski testing with Atomic in Austria was impossible due to the snowstorm of the century and the first scheduled races in Idre Fjäll, Sweden were delayed (March 7-9) due to lack of snow. Certainly quite a contrast! I hope you enjoy watching the Speed Ski season as much as we do racing. You'll be able to follow the race highlights we produce on FIS Facebook, and my day-to-day developments on my social media".
Share This Article