Snow Valley Mountain Resort Opening This Weekend For Chair Rides, Mountain Biking And Hiking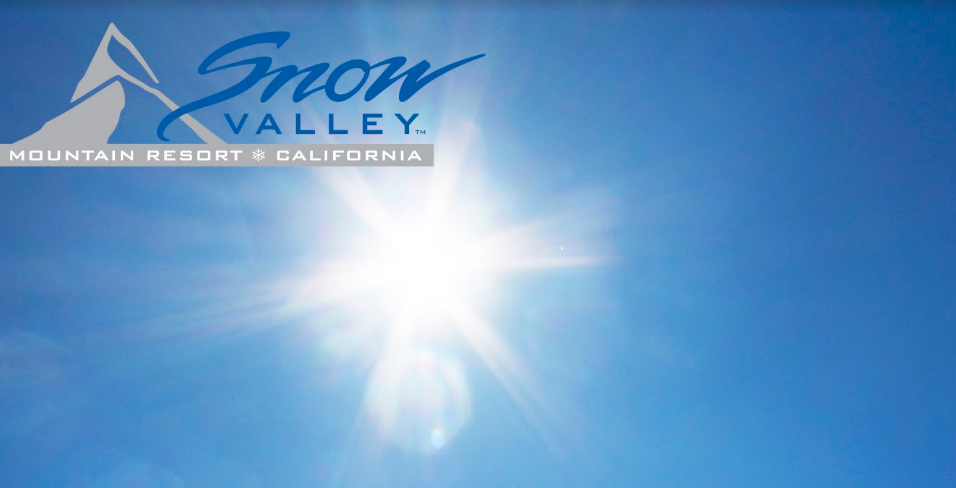 Snow Valley Mountain Resort is opening this weekend for scenic view chair rides, mountain biking and hiking in the San Bernardino Mountains of Southern California.
WHEN:
Memorial Day Weekend - Saturday, Sunday & Monday: 10am-4pm
WHO:
Southern Californians ready to get outdoors
WHERE:
Snow Valley is five miles east of Running Springs in the San Bernardino National Forest at 35100 State Highway 18, Running Springs, CA 92382
WHAT:
Scenic View Rides, Hiking and Mountain Biking. Nothing else will be available for purchase or rental, including bikes. Eventually, hopefully next weekend, Snow Valley will offer some of those services as it returns to normal operations.

Snow Valley offers mountain bike 7 miles of trails for all levels of mountain bikers. From a meandering beginner trail to more challenging intermediate trails to heart pounding black diamond terrain, there is something for everyone. See map at https://snow-valley.com/mountain-biking-tickets/.

Via the Scenic View Chairlift Rides, hikers will access a three-quarter mile loop meandering through the beautiful San Bernardino National Forest. They will spot a variety of flora and fauna along the adventure hike. All activities offer panoramic views of the San Bernardino National Forest -plus views into the cities below, the San Gabriel Mountains, Big Bear Lake, the high desert and even the Pacific Ocean on clear days!

Ticket prices begin at $15 and are only available

athttps://snow-valley.com/buy-online/

. Prices are below.

An electronic waiver must be signed in advance online: ezwaiver.com/snowvalley
Restrooms will be open, and sanitizing will be on-going constantly.
No Retail, Food, Beverage or Bike Rentals
During opening weekend, Snow Valley will not be offering any bike or equipment rentals.

Snow Valley will not have any retail merchandise, bike supplies, food, or beverage sales.

Snow Valley recommends that everyone bring their own snacks, food, beverage and water.
COVID-19 MITIGATION MEASURES & INFORMATION
Snow Valley has always considered health and safety to be a top priority for its staff and valued guests. Now, due to the recent pandemic and societal changes Snow Valley is taking proactive measures to strengthen and adjust its operating procedures, including implementing new social guidelines to better promote and enforce health and safety.

Snow Valley employees have received Covid-19 Mitigation training and are committed to providing a welcoming environment while wearing face coverings and adhering to the physical distancing protocol.

Snow Valley lift and ticket lines will be managed with cones and markings to designate 6-foot physical distance spacing.

Guests may ride the chairlift with others they came with, ride single, or ride double on opposite sides of the chair. The 6-person Snow Valley Express Chairlift provides 6 feet between two passengers.
GUEST GUIDELINES, EXPECTATIONS AND RESPONSIBILITIES
Comply with Covid-19 prevention protocols, including physical distancing of 6 feet.

Be respectful of others, act socially responsibly, and practice good judgment.

Wear a face covering when unable to maintain physical distancing (Inside or outside).

Participants can congregate only with members of their household or those that arrived together.

Practice exceptional hygiene. Wash hands frequently and use hand sanitizer.

Any person who is exhibiting symptoms of illness should not be at Snow Valley.

Do not visit Snow Valley if you do not intend to follow all of these guidelines.

Any person who does not adhere to the guidelines may have their ticket revoked.
Scenic View Chair Tickets Weekends & Holidays
Adult (22-64) $25
Young Adults (13-21) $19
Seniors (65+) $19
Child (5-12)* $15
Children 5 and under are free on the Scenic View Chair

One Day Bike Park Lift Tickets Weekends & Holidays All Day Weekends & Holidays / Half Day 1-4pm
Adult (ages 22-64) $49 / $37
Young Adults (13-21) $44 / $32
Seniors (65+) $44 / $32
Youth (5-15) $29 / $17
Share This Article