Slide & OTS Winter Announce Sustainability Breakfast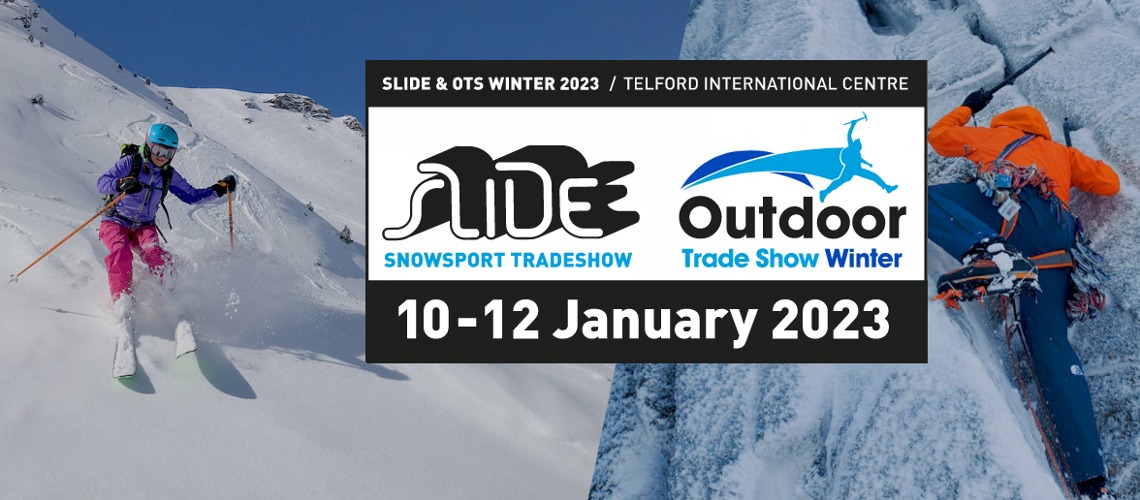 Aiming to repeat the success of the inaugural 'Sustainability Breakfast' held earlier this year, the show organisers are pleased to announce a similar event to take place at the 2023 event on 11th January in the Newport Suite at the Telford International Centre.
Sponsored by Rab & Lowe Alpine, all exhibitors and show visitors are invited to register their attendance by emailing leemo@raremanagement.co.uk
Breakfast and networking will begin at 7.30am with an introduction from the Outdoor Industries Association's CEO, Andrew Denton before presentations from guest speakers including Ciara Chauvineau from the Full Stack Supply Company - 'Putting People and Planet First' followed by Iain Martin from The Ski Podcast – 'How Ski Resorts Are Cutting Their Carbon Emissions'. Rab will provide an insight into their newly launched latest initiative the 'Material Facts Programme' before the programme winds up with a Question & Answer session.
Other events taking place during the show include complimentary Networking Drinks in the café area on Tuesday evening @ 6pm and after the show closes on the Wednesday evening, the SIGB AGM, Open Forum discussion and presentation of the show awards will take place at 7pm in the Newport Suite.
Visitors can pre-register online HERE to enable easy access to the show and there are several features and events not to be missed at the show including the Slide & OTS Winter 2023 Show Awards which are on display throughout the show on stand F22. The latest floorplan can be viewed HERE. Online booking is available HERE
For further information visit www.slideotswinter.co.uk or contact:
Show Organisers
Lesley Beck at Rare Management Tel: 0131 555 3820
Share This Article