SKIDATA Promotes Ski Access Technology To Manage Covid Risk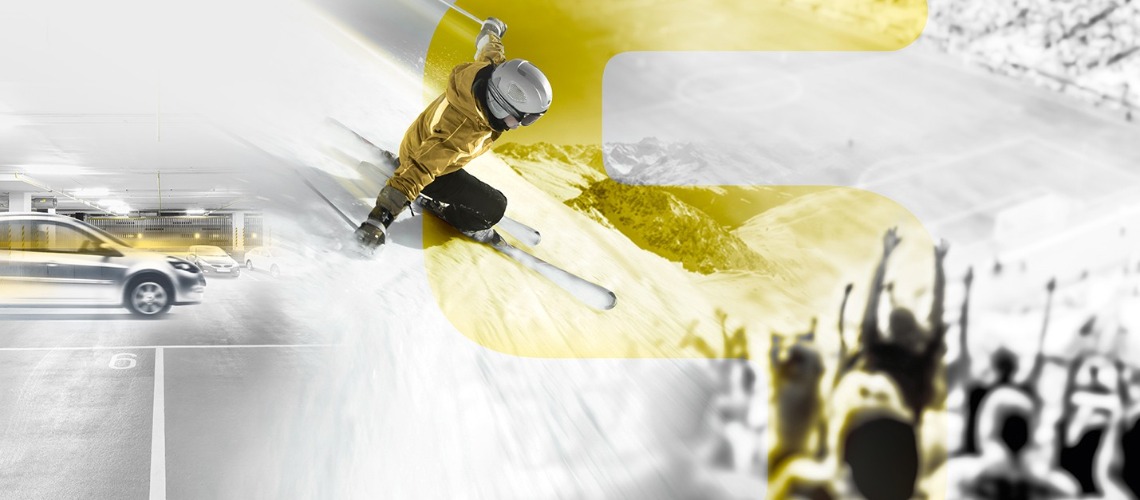 The ski industry is at the beginning of what promises to be a challenging year. The Covid-19 pandemic has complicated the 2020/21 ski season for many resorts. However, skiing can be the perfect, healthy recreational option for active people, and ski resorts can benefit from the natural advantages skiing offers during a pandemic.
"Skiing is the perfect option for people who are looking for active, yet safe and healthy recreation this winter," said John Keefe, SKIDATA Director of New Business Development. "SKIDATA is committed to helping our mountain partners thrive this winter by offering ways to support a safe, socially distanced skiing experience. We do that by providing a completely frictionless experience that allows skiers to reserve their access credentials from home and then use the same credential for parking, to access the slopes, to enter lodges, and to make prepaid purchases. Frictionless access is safer for both skiers and staff during this pandemic, and it's much more convenient and enjoyable for guests."
So what's new in ski access technology to help ski resorts prosper in this winter of Covid-19?
Social Distancing with Ski Access Technology
The key to providing a safe and health skiing experience is to limit face-to-face interactions between guests and staff and between guests. Automated ski access technology can provide a safer and healthier skiing experience by automatically reading RFID passes and tickets and eliminating the need for staff to monitor lift tickets.
Natural Access
SKIDATA recently earned international acclaim when we introduced a naturally-sourced ski ticket made of wood for guests of the Kitzbühel Bergbahn AG in Austria. Each of the RFID cards is unique and controls regular access functions when kept in a sleeve or breast pocket of the skier's jacket. The wood used for manufacturing the card comes from FSC-certified woods in the Alps, and the tickets make a wonderful souvenir for guests.
Common Access Platforms
The key to success (and guest health) this year will be limiting face-to-face interactions. To that end, SKIDATA has introduced access technologies that can work across multiple platforms. With SKIDATA's common access technology, guests can use the same credential to gain access to ski lifts, lodges, and other entry points that typically require a unique pass or access provided by security personnel. The credentials can be provided on RFID passes and tickets and can even work with patrons' personal cell phones. They can be purchased beforehand with a desktop computer or personal device, or through a special automated kiosk. SKIDATA's Common Access Platforms promote the health and welfare of ski resorts' patrons and employees by limiting face-to-face interactions.
"2020 was an extraordinarily successful year for SKIDATA that saw us partner with a record number of new resorts in the United States and Canada," said Keefe. "That means that 2021 will be a much more enjoyable season for many more skiers who will be able to enjoy the benefits of frictionless access."
Share This Article