Shiffrin Claims Fifth Slalom Title With Win In Ofterschwang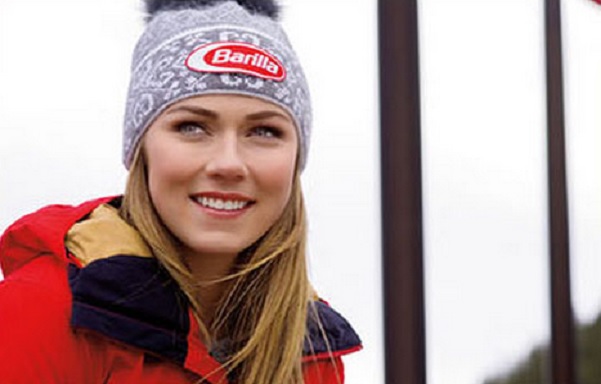 American Mikaela Shiffrin won the Ofterschwang slalom on Saturday and claimed her career-fifth globe in the discipline in spring-like conditions at the German resort. After leading the first run, Shiffrin faced stiff competition from Wendy Holdener of Switzerland who ultimately finished in second just 0.09 seconds from the win. Olympic gold medallist Frida Hansdotter of Sweden rounded out the podium in third.
Battling spring snow conditions and light rain, Shiffrin won the first run, then unseat second run leader Wendy Holdener of Switzerland by 0.09-seconds for the victory. Sweden's Frida Hansdotter rounded out the podium in third.
"It was a really good fight," said Shiffrin, who celebrates her 23rd birthday March 13. "For Wendy, I knew she had a really good run because I could hear the announcers from the top, but I thought 'not today Wendy!'"Shiffrin now holds the record for the most World Cup victories before the age of 23.
Saturday's win was Shiffrin's 31st World Cup slalom victory, and after wrapping up the overall World Cup title with a third-place finish in Friday's giant slalom, she now has won the World Cup slalom title five times: 2013, 2014, 2015, 2017, 2018.
"It was an incredible, incredible weekend for sure," said Shiffrin, who now heads to the World Cup Finals in Are, Sweden next week. "My biggest challenge this year has not been the Olympics, or the (World Cup) overall or any of that, but getting motivated for these last races.
"I'm in a constant chase of skiing my best and skiing free," she added. "Hopefully, I'm not going to be feeling a lot of nerves (in Are) because there is not a lot of risk. But still every time I get in the start gate I want to perform at my highest level, and that's the biggest goal there."
Despite warm temperatures and light rain, course conditions held up surprisingly well for the field. Petra Vlhova of Slovakia finished the day in fourth to trail Shiffrin in the discipline standings by an unsurpassable 225 points. The top-25 ranked slalom skiers along with the World Junior Champion now travel to Are, Sweden, for World Cup Finals.
Tour veterans Veronika Velez-Zuzulova of Slovakia and Michaela Kirchgasser of Austria skied emotional farewell runs to celebrate the end of their World Cup careers.
Share This Article