Schladming-Dachstein Becomes The Center Of Brass Music For Five Days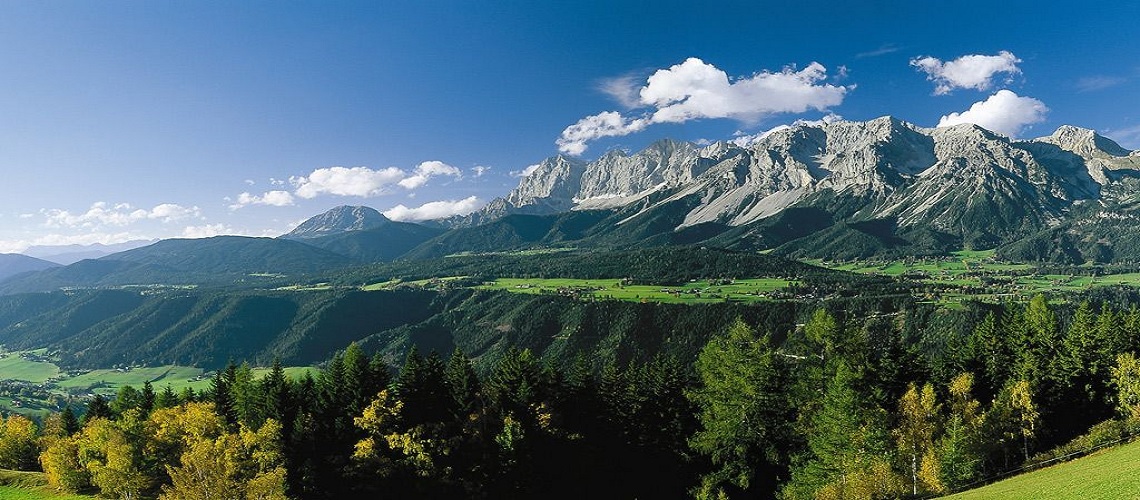 The Styrian holiday region of Schladming-Dachstein will once again be all about brass bands.
- The internationally renowned music festival "Mid Europe" will take place again from July 12th to 16th

- More than 2,000 musicians from all over the world will meet in Styria to make music together

- Colorful brass music program for young and old: from classical to jazz to to pop and rock
The internationally renowned music festival "Mid Europe" takes place from July 12th to 16th, where more than 2,000 musicians from all over the world meet to make music together. The festival succeeds in inspiring 35 ensembles/orchestras from around 15 nations to travel to Schladming every year, and from here to carry the sounds out into the wide world. Music from the genres of classic, traditional Bohemian sounds, swing to rock SKA sounds and pop bring the Schladming-Dachstein region to life at a wide variety of concerts and events.

Brass band music in all facets and genres, musical highlights and marching shows, open-air and church concerts, world music and music from all over the world - that's what the Mid EUROPE brass band music festival has stood for for an incredible 25 years. This music event has become indispensable for the participants as well as for locals and guests in the Schladming-Dachstein region. And yet, due to COVID-19, a two-year break had to be taken, so we can look forward to Mid Europe 2022 all the more.

Long Night, Schladming Tattoo and Kids in Concert

Be it at the opening concert on July 12th, at the "Long Night" on July 14th or at the international concert evening on July 16th. For all children there is the children's concert (July 13), this year under the motto "Kids in Concert" 2022 feat. Mountain rescue Schladming. After a three-year break, the "Schladming Tattoo" marching show is scheduled to return to its traditional form on July 15 at the Planai Stadium, with four great marching bands, including Michigan State University's Spartan Marching Band, to look forward to. Well-loved highlights of Mid Europe, such as the open-air concerts on the main square in Schladming and on the Schlossplatz in Haus im Ennstal, as well as the annual "CISM" music competition, will not be missing this year either.
Share This Article