Santis Schwebebahn AG - MD Bruno Vattioni Announces Retirement Plans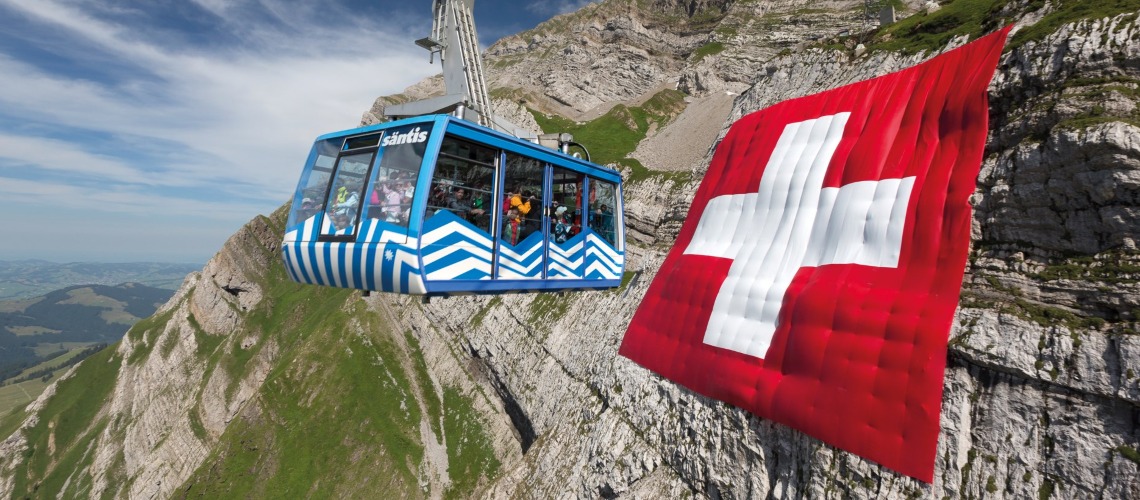 Hardly any other mountain in Eastern Switzerland offers more foresight than the Säntis summit. The Board of Directors around President Michael Auer is now showing just as much foresight in the succession plan for Bruno Vattioni. The long-time managing director will take his well-deserved retirement next year.
His replacement has alread been agreed: With 48-year-old Martin Sturzenegger, currently director of Zurich Tourism, a proven specialist will take on the challenge of further developing the tourist flagship of Eastern Switzerland and the brand "Säntis" and heading for a successful future to lead.
Over the past 20 years, Bruno Vattioni, Managing Director of Säntis Schwebebahn AG, has created an even more successful overall touristic platform with a sure hand and a visionary view from the successful mountain railway. With the opening of the new hotel complex on Schwägalp in autumn 2015 and the development of the new adventure worlds on the Säntis summit (beginning of spring 2019 - completion at the end of 2021), the transformation has gained momentum under his leadership. More than ever, the Säntis is becoming one of the most important tourist figureheads in Eastern Switzerland and, thanks to its positioning, has established a good market position in Switzerland and the neighboring regions of the Lake Constance area. This is partly thanks to Bruno Vattioni and the Säntis team.
Reason enough for the Board of Directors to tackle succession planning at an early stage in order to find the most suitable successor. Not an easy task, as the future challenges are multifaceted and the potential of the "Schwägalp-Säntis" destination has not yet been exhausted in the opinion of the Board of Directors. The ideal person has now been found for this challenging task. On December 1, 2021, Martin Sturzenegger will join Säntis Schwebebahn AG and take over the duties of Bruno Vattioni as managing director on January 1, 2022. In Martin Sturzenegger, the Board of Directors has succeeded in gaining an experienced tourism expert.
Martin Sturzenegger has a lot of experience in managing infrastructure-heavy rail companies from his years of service as program manager strategy (marketing & sales) at SBB and as a member of the management board and head of sales & marketing at the Rhaetian Railway. In these companies, as well as in his current role as director of Zurich Tourism, his great competence in marketing and sales is a decisive success factor. Training and further education as well as experience in digital transformation round off the overall profile of Martin Sturzenegger. This mixture makes the father of two with family roots in Toggenburg and Appenzellerland an ideal choice for Säntis Schwebebahn AG,
Share This Article