S Is For Speedy, Safe And Snuggly. Leki Introduces Two Styles Of Gloves And Poles For Winter Ski Season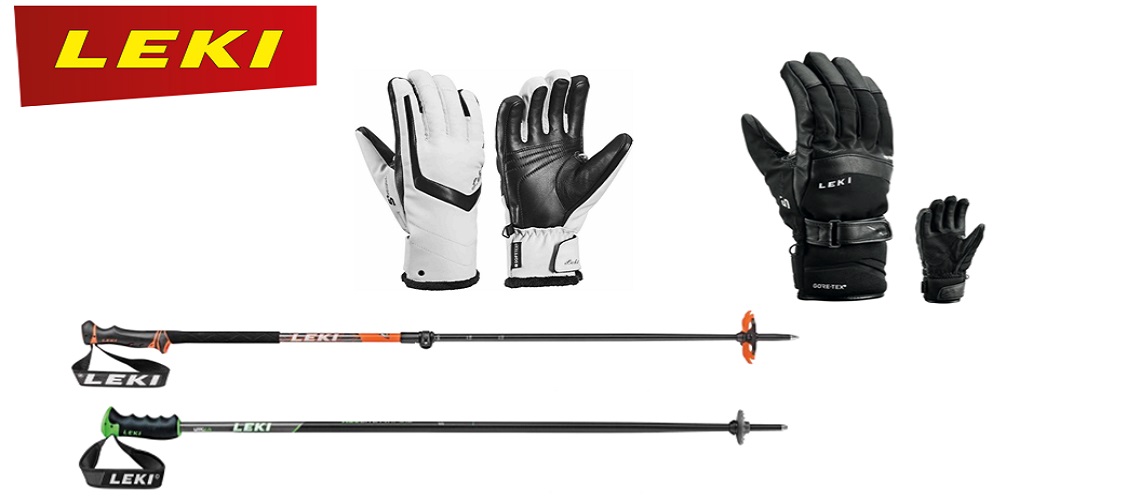 Known for combining high-end race performance with on-trend style, LEKI introduces two styles of gloves and poles for the winter ski season;giving skiers more comfort and power during long, cold days in the mountains.
LEKI's gloves both feature its unique Trigger S glove to pole system which offers the highest security and comfort levels; allowing skiers to quickly and easily click in and release – thereby reducing injuries during a fall.
Especially warm and protective on the freezing mountain slopes, the Performance S GTX glove for men won't stop play as the temperatures drop. The GORE-TEX membrane insert promises water and wind proof protection and sits alongside particularly warm PrimaLoft insulation.
The outer softshell material is breathable, giving the perfect climate control for changing conditions, or when the sun breaks through.Premium goatskin palms provide excellent secure grip.
Super soft, with a snuggly fluffy lining, the Stella S is an elegant and stylish glove for women that protects even in the most adverse of conditions. Extra-warm PrimaLoft insulation and a cuddly cuff trim ensure warmth from first lift to last, and the SOFT-TEX membrane keeps hands waterproof and windproof yet comfortably breathable.
For the outside of the glove, LEKI has chosen a soft-shell material combined with durable microfibre and leather. And on the inside, an incredibly soft sheepskin palm gives extra comfort in the warmth and during long days of pole grabbing. Available in black or monochrome black-white, as gloves or a mitten.
The Helicon features LEKI's Speedlock+ system – a light and reliable locking system which enables quick and easy length adjustment. These poles are made from high-strength aluminium HTS 6.5; combined with a diameter of 16 or 14 mm, making them incrediblyrobust.The Evocon Soft Core Grip sits perfectly in your hand and allows a variety of grip variations forascents and descents.
The new Neolite Airfoil promises a high degree of safety together with superb grip. LEKI'snew ProG PAS grip has been inspired by the basis of the racing grip from World Cup speeddisciplines. It combines a slim design with tight traction between handand pole, with great sensitivity on the ground, and the strap can be progressively andeasily adjusted to individual needs. In the event of upward forces, the strap frees from the hand,improving safety.
The diameter of this high-end and high-strength aluminium pole is 14 mm, with particular valuebeing place on the aerodynamic Airfoil (droplet-shaped) profile. This makes the light strap pole evenmore stable and dynamic. Perfect for light handling and heavy usage. The Neolite Airfoil can beadjusted in length from 110 to 135 cm.
Share This Article