RIP John Fry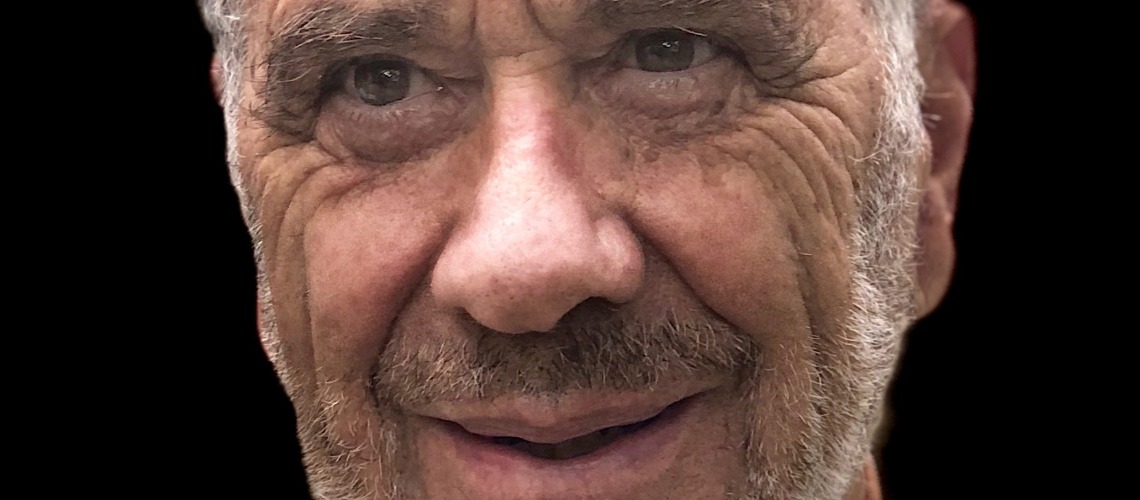 The snowsports industry has lost a giant with the death of John Fry on Jan. 24, 2020, two days after celebrating his 90th birthday.
Fry is survived by his wife of 55 years, Marlies; their daughter, Nicole Fry; his children by Ann Lyons, the sculptor Leslie Fry and William Fry; and his grandchildren Sarah and Emily Fry.
"As editor of Snow Country Magazine, I worked to create two national conferences about the impact of ski resorts and poorly regulated real estate development on the fragile mountain environment," he said. "That work was particularly meaningful to me."
John Fry worked as a journalist and as chief editor of large-circulation magazines devoted to skiing, golf, and outdoor recreation and travel. He served as editor-in-chief of SKI Magazine and founding editor of Snow Country Magazine, editorial director of SKI, Golf, and Outdoor Life. He has written more than 300 published articles and opinion columns about skiing. In retirement he published widely on skiing history, as a contributor to Skiing History Magazine and author of The Story of Modern Skiing.
Early life
Born January 22, 1930 in Montreal, PQ, Canada, Fry first donned skis at age six. After a few years he was able to ride the world's first rope tow, which had been built at Shawbridge, Quebec in 1932.
Fry attended Lower Canada College, graduating in 1947, and then McGill University, where he raced for the Red Birds Ski Club. He earned a bachelor of arts degree in 1951.
Magazine publishing career
After graduating from McGill University, Fry worked in public relations and custom publishing from 1952 to 1957. He emigrated to New York City in 1957 when he joined the daily trade paper American Metal Market, where he became managing editor. Separately, as a freelancer, he served as contributing editor of Ski Life, a national magazine launched in 1959, soon to be merged with SKI Magazine. In 1963 he joined the staff of SKI as executive editor, and editor of its sister publication Ski Business. In 1964 he was named editor-in-chief of SKI, and in 1969 became editorial director of SKI and Golf Magazines, both published by Universal Publishing & Distributing Co. After the Times Mirror Company acquired the titles in 1972, he served as Editorial Director of Outdoor Life, SKI and GOLF Magazines, with circulations ranging from 350,000 to 1.8 million. During this period, he created two new publications: Action Vacations and Cross-Country Ski.
In 1968, when editor-in-chief of SKI Magazine, he originated the National Standard Race (NASTAR), similar to par in golf, now operated at more than a hundred ski areas under the governance of the U.S. Ski Team. In 1967 he created the Nations Cup, a way to measure the annual performance of national teams competing in the FIS World Cup of alpine skiing. As SKI's editor, he was instrumental in initiating the Graduated Length Method (GLM) of ski instruction, by which novices were taught to ski on a progression from short to long skis.
In the summer of 1987, the New York Times Co. retained Fry as an editorial consultant to create the content and design of a new magazine, Snow Country, aimed at skiers and visitors to the mountains. Following publication of the premier issue in January 1988, he became the full-time editor-in-chief. Snow Country, which attained a circulation of 450,000, was named by the Acres of Diamonds Awards in 1991 as one of America's best new magazines. The magazine, acquired by another publisher in 1999, ceased publication in 2000. In 1996, the New York Times Sports/Leisure Group appointe Fry as Editor of New Magazine Development. In this role he started Golf Course Living Magazine. He retired from the New York Times Co. in 1999. As Editor of Snow Country and an elected director of the Pinchot Institute for Conservation, he helped to initiate two national conferences on the environmental impact of the rapid growth in mountain living. At the same time he devised the idea of measuring the economics and demographics of counties containing the majority of U.S. ski resorts.
From 1999 to 2011 Fry returned to SKI Magazine as a contributing editor, and he remained an active member of the editorial board at Skiing History magazine.
Books
No Hill Too Fast], with Phil and Steve Mahre, Simon & Schuster, New York, 1985. Biography of the Olympic and World Cup champions.
The Story of Modern Skiing, University Press of New England, 2006.
A Mind at Sea, Henry Fry and the glorious era of Quebec-built giant sailing ships. Dundurn Press, Toronto, 2013.
Share This Article