REI Co-Op To Relocate Mountain View, California Store To Sunnyvale In Fall 2021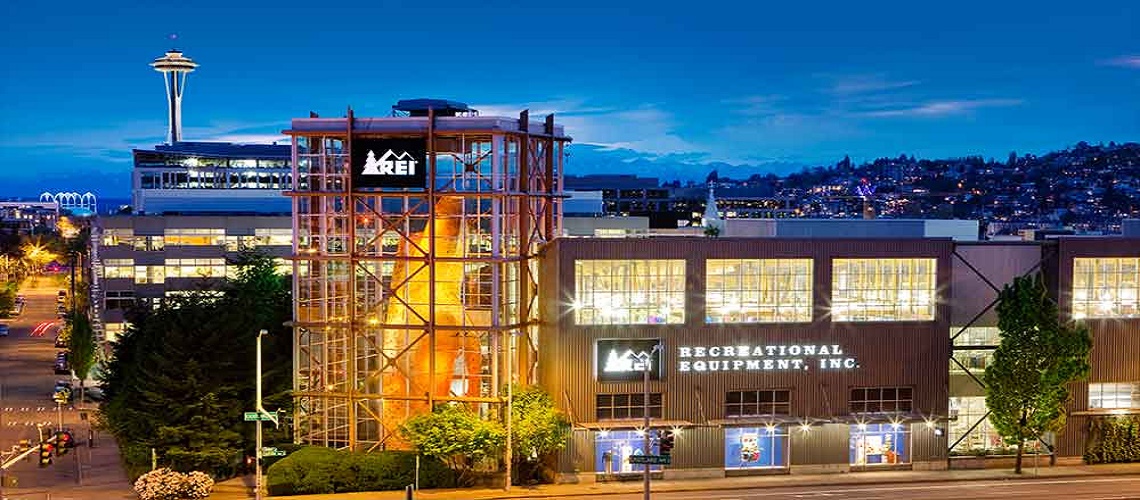 EI Co-op, the specialty outdoor retailer with over a dozen locations in Northern California, will relocate its Mountain View, California store to Sunnyvale in fall 2021. The 37,000 square-foot space will be located at 130 E El Camino Real. The new location will be nearly 7,000 square-feet larger than the current Mountain View location, enabling the co-op to offer a wider assortment of quality gear and expertise for the South Bay's most popular outdoor activities. REI Sunnyvale will also feature an expanded professional bike, ski and snowboard shops, and a new community space.
"Our store team is incredibly excited about the relocation and eager to get more involved with the Sunnyvale community. The Sunnyvale location will provide more than 1.4 million lifetime REI members in Northern California with the gear and resources to enjoy the outdoors in the South Bay," said Kirk Peterson, REI regional director for Northern California. "We are looking forward to welcoming the community into the new space and have the opportunity to connect, inspire, and enable a life outside for even more people."
REI has helped over 110,000 people connect to the outdoors in Northern California through its guided outdoor experiences, classes and events in the last five years. REI will continue to offer a range of virtual classes and workshops, and in-person guided programs to connect people to a life outdoors including Introduction to Mountain Biking, Kayak Tours, Rock Climbing Classes and Tours, How to Ride a Bike Classes, Hiking Tours and more. For those looking to try a new activity, REI Sunnyvale will also offer a large selection of outdoor rental equipment to give customers a chance to explore product before purchasing.
For over 45 years, REI has been a part of the Northern California community, with stores from Santa Rosa to Monterey, including the co-op's second-ever store, located in Berkeley. Through the years, REI has invested millions of dollars into the Northern California community to support its local land agency and nonprofit partners that serve the community in getting people outside. In the last five years alone, REI has invested over $3.4 million in local outdoor nonprofits in the region, with over $200,000 directly benefitting the South Bay community. This investment includes support for local nonprofits like San Mateo County Parks and Recreation, Silicon Valley Community Foundation and Sempervirens Fund.
REI Sunnyvale will be located less than seven miles from the current store in Mountain View. Customers in the South Bay also have the option to shop at REI San Carlos, less than 12 miles from REI Mountain View, and REI Saratoga, less than 14 miles from REI Mountain View.
Share This Article