Quiksilver Welcomes Werni Stock To Their Snow Team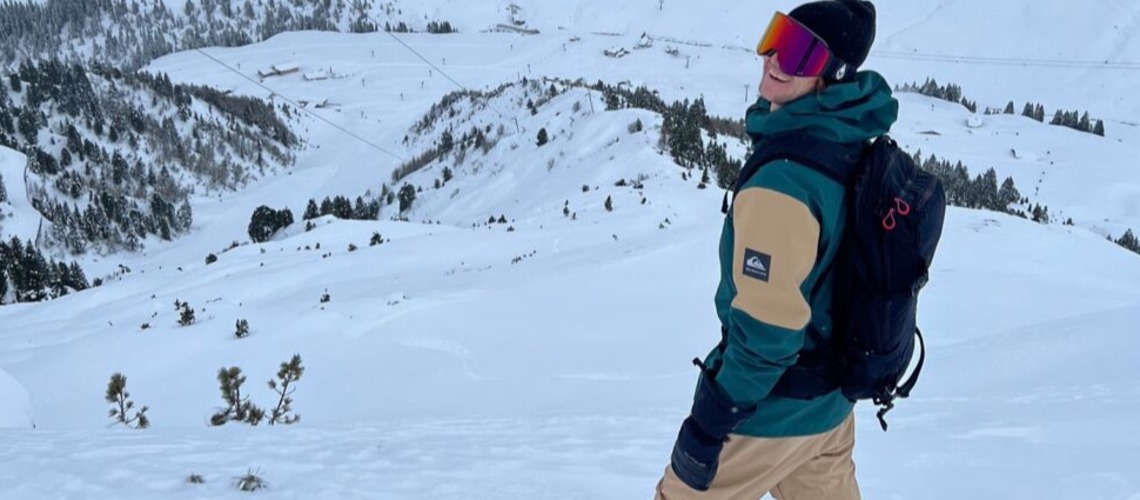 Werni Stock can ride everything. Literally, everything. Park lines. Yep. Big air contests. Yep. Massive backcountry jumps. Yessir. Putting it all together in big-mountain, freestyle competition? He does that, too (Werni was the rider-voted standout at the Natural Selection test event in 2020). And now, he's the newest member of the Quiksilver snow team, joining a stacked roster and injecting his natural, easy style into the squad.
Hailing from Hintertux in Austria, Werni has honed his snowboarding year-round from a young age, taking advantage of both the world-class parks and expansive backcountry just outside his front door. The result is that the Austrian ripper is the definition of an all-terrain destroyer, equally at home on groomed runs as in the off piste.
A perennial favorite in Shredbots movies, , Werni spends his seasons sussing out the best snow around the globe—from British Columbia to Jackson Hole and back to Europe—though most recently he starred in Local Surroundings, filmed entirely in Austria, as well as Afterlight, in which he floated spins and butters in slo-mo, underlining his extra smooth snowboarding. No matter where he's riding, Werni always finds the high line and has a good time. His catalog of video parts is proof: Werni's outsized snowboarding abilities are rooted in the pure enjoyment of making turns. Of surfing the mountain. Of spinning laps and building kickers with friends. Just watch him ride, always with a massive smile plastered ear to ear.
And of course, his style. Werni's riding is effortless. Clean. A fine art at elevation. When machining big powder turns and hitting bigger jumps. Werni radiates with smooth aesthetic. So of course, he is a natural addition to the Quiksilver crew, joining Travis Rice, Sammy Carlson, Austen Sweetin, Bryan Fox, Red Gerard, Miles Fallon, Antti Ollila, and the rest of the team in upping the ante in the mountains.
This season, as Werni drops in at home in Austria, in the mountains of British Columbia, or anywhere else he finds himself, he'll be doing so in Quiksilver Outerwear.
Share This Article