Pure Mountain Fun Announces The Launch Of The Ski Pack.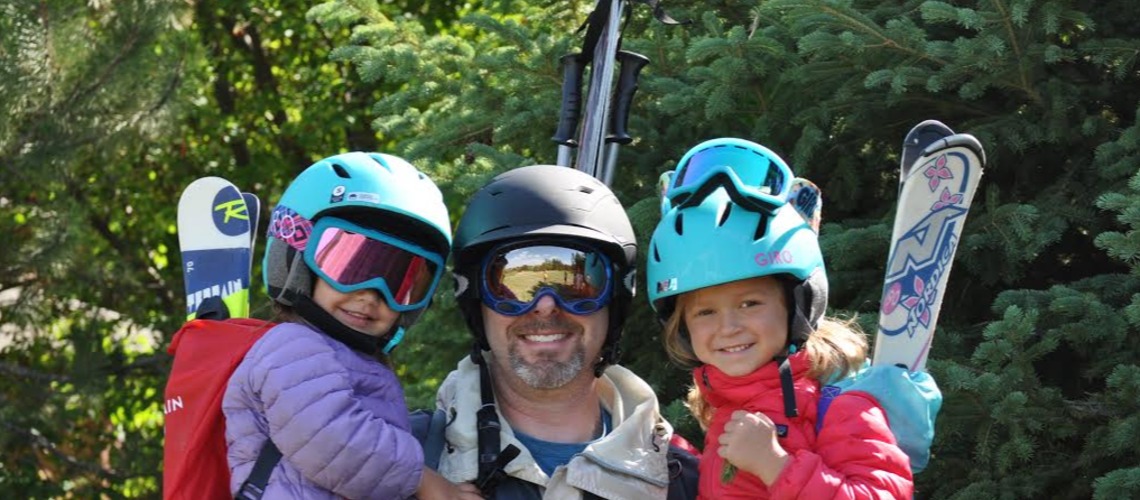 The patent pending Ski Pack is a hands-free ski pack designed to simplify the process of carrying ski equipment for skiers of all ages. The simplicity in this ski carrier allows youth and adults to carry equipment securely on their back and focus on walking safely.
The patent pending Ski Pack is designed with tear resistant material that is light weight and quick drying.
A reinforced opening in the bottom is wide enough to allow skis to slide through easily, but prevents bindings from passing through the opening.
The cinch top is pulled tight to hold skis in place vertically.
Similar to a backpack, users can pull down on adjustable straps to secure the Ski Pack and achieve a personalized fit.
Optional features include a cross-chest strap which is great for little ones.
The Ski Pack stores in most youth or adult ski jacket pockets by using the built-in bag, rolling it up, or stuffing it a pocket.
All Ski Packs are easy to clean by rinsing off with cold water and hanging to air dry.
The Ski Pack eliminates the juggling of ski equipment, challenging navigation of parking lots, unintended falls, and bumping into other snow enthusiasts with ski equipment while walking to and from the ski slope.
The Ski Pack features tear resistant, light weight, and quick dry material. Adjustable straps allow users to secure The Ski Pack and achieve a personalized fit. The collapsible feature allows for pocket size storage in most ski jackets. Available in both youth and adult sizes, The Ski Pack accommodates skiers of all ages.
Custom Ski Pack color options and logo imprints are available to organizations seeking personalization.
Share This Article