Polartec Announces Launch Of "Family Album"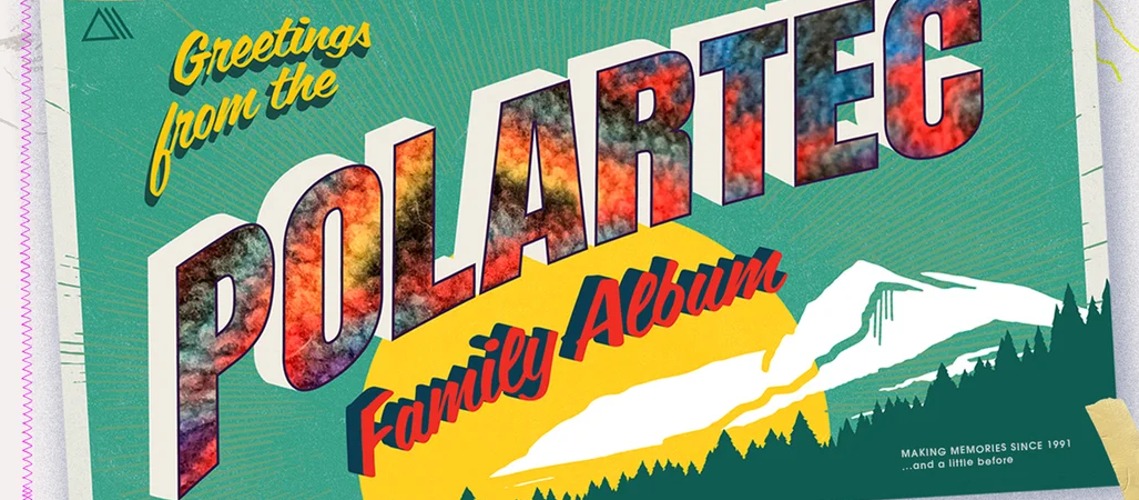 Polartec, a Milliken & Company brand, and premium creator of innovative and sustainable textile solutions, announces the launch of its Family Album, the result of a crowd-sourced visual history of those who've worn Polartec-made garments on their outdoor adventures over the past three decades. Launched today via a special Polartec Instagram channel, @PolartecFamily, the album will serve as a place for the outdoor community to come together, celebrate adventures, and continue to grow for years to come.
Created as a part of the Peaking Since '91 campaign, the anniversary honors the 1991 founding of the Polartec brand and the many milestones of an extensive history of fabric innovation, including the invention of PolarFleece in the decade preceding the Polartec® brand. The Family Album celebrates the millions of passionate outdoor enthusiasts who have been empowered by these category-creating inventions over the years.
Since the contest was first announced in February, participants have combed through their albums and submitted personal photos for a chance to be featured, and win limited edition Polartec products through various design collaborations. In North America, Polartec also partnered with online publisher of editorial music content, JamBase, where entrants have a chance to win any number of garments from partner brands, or grand prizes that include VIP ticket packages to iconic music festivals.
The launch of the Polartec Family Album looks to bring together the outdoor community, establishing a place where like-minded individuals can celebrate past adventures, iconic products, impressive athletes, and those inspiring positive change in the world.
"Polartec is as much a part of the outdoor lifestyle as backpacks and hiking boots," says David Karstad, Polartec Marketing VP and Creative Director. "The Family Album lets us reinforce this authenticity and connect with the generations of enthusiasts who've worn Polartec®, no matter when they first discovered their stoke for nature."
For the last 30 years, Polartec has established itself as the world's foremost innovator of a wide range of performance fabrics engineered for all conditions, to keep you warm, dry, cool, and safe. Leading brands consistently turn to Polartec to evolve insulation beyond fleece, redefine weather protection, develop the next lightweight next-to-skin technologies, and more.
"The modern history of Polartec is one of transformation, from a traditional mill into a performance textile innovator," said Steve Layton, Polartec President. "We're excited to tell this story of how collaboration with our business partners resulted in iconic fabrics and garments that literally changed what we wear when we go outside."
Share This Article