Pigeon Forge Opens First CoasterKart In The USA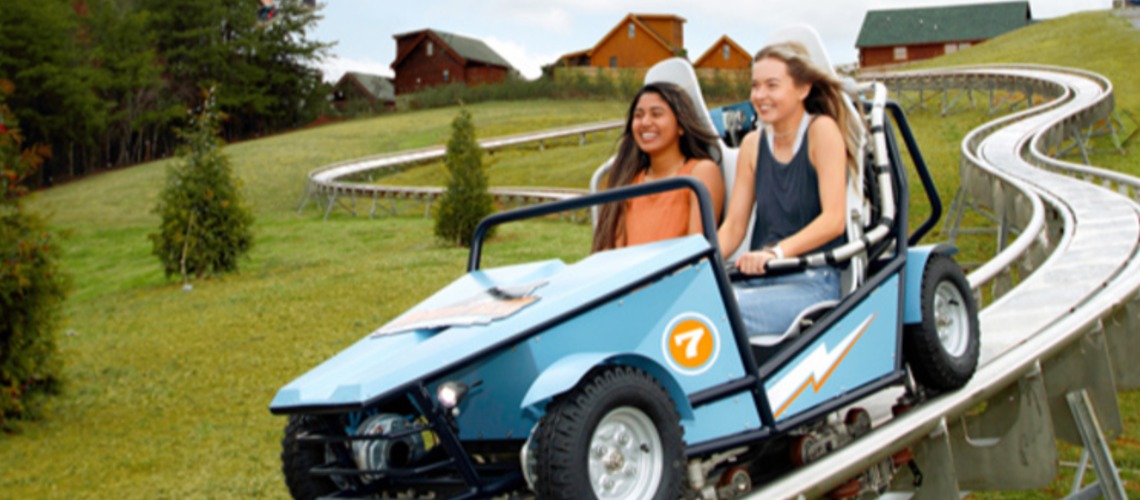 Pigeon Forge in Tennessee is a very popular tourist destination in the Smokey Mountains. There are already five Alpine Coaster here. Lisa and Mark Williford have also been running a facility in Rodwy Bear Mountain Adventure in neighboring Gatlinburg since 2017. New since 2019 is the Rowdy Bear Ridge Adventure Park in the middle of Pigeon Forge - directly across from the TITANIC Museum. In addition to a tubing track, the USA's first Wiegand Suspended Coaster of the "Mystical Hex" type with six TwinSeater gondolas and a 430 m long track with an interactive laser game opened here.
The latest Wiegand development, the CoasterKart, started operations in mid-March. We thank the Williford couple for their trust and look forward to this world premiere. The guests can now conquer the 620 m long, hilly route in the first CoasterKart at up to 40 km / h and determine their own speed.
Up to 15% inclines and inclines are possible and the course of the route - directly under the "Mystical Hex" - offers not only tunnels but also towards the end as a highlight a steep descent with a real rollercoaster feeling. The customer decided that the guests set the speed using a kind of joystick on the safety bar. The 12 vehicles for two people each accelerate using contactless LIM technology with electromagnets under the vehicle.
Not only the first guests were impressed. Owner Mark Williford says: "The CoasterKart brings a completely new kind of experience to the market. Almost with 'tubo push' the karts can accelerate without needing a steep slope. The attraction appeals to a very broad target group, as the guest himself can influence the speed and accelerate. Due to this interactive aspect and the resulting different driving experiences, the guests want to drive again and again. The capacity is really great because the CoasterKarts accelerate as soon as they leave the station. "
The second worldwide delivery of the new CoasterKart is currently under construction in Wales and will be almost twice as long as the prototype in the USA.
Share This Article