Pats Peak Becomes "Pets Peak"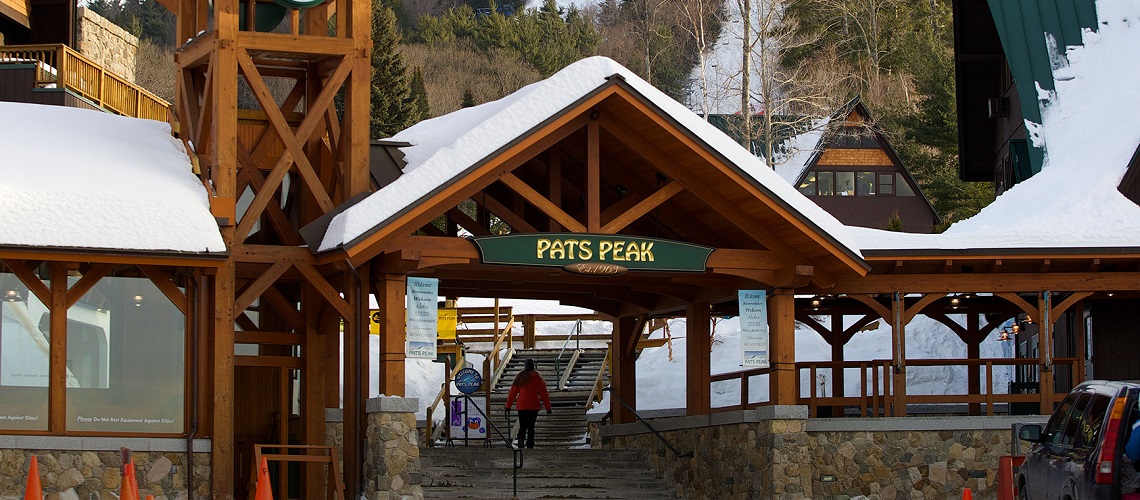 Between March 9-12, 2020 Pats Peak held their "Pets Peak" event as part of their Midweek March Online Specials. Skiers and snowboarders purchased a discounted lift ticket online and a portion of the lift ticket sale went toward a donation to the Pope Memorial SPCA of Concord-Merrimack County. A total of $1,290 was donated to help needy pets. The total that has been donated in the past twelve years during the "Pets Peak" event is over $34,000.
The Pope Memorial SPCA of Concord-Merrimack County was founded in 1910 to relieve suffering and prevent cruelty to animals and to educate society on the importance of being just and compassionate to all living things. The Pope Memorial SPCA of Concord-Merrimack County is dedicated to caring for abandoned and homeless pets, protecting and advocating for pets in need, and promoting the humane treatment of all animals. The shelter strives to place homeless animals in loving homes that are committed to their lifetime care. This goal is facilitated by medically and behaviorally evaluating all animals, providing necessary veterinary care and working closely with applicants to ensure a successful match. The mission is interpreted to require not only on-site care of animals but an active involvement in the community by serving as a resource to all pet guardians and as an educational voice for youth. Programs and services reflect their involvement, their commitment, and their vision. Pope Memorial SPCA of Concord-Merrimack County, 94 Silk Farm Rd, Concord, NH 03301, (603) 856-8756, www.popememorialspca.org
Skiers were also encouraged to bring at least three pet items or supplies to get a $10 Pats Peak Café Card. Many skiers and riders brought in donations including food, toys and treats for the animals.
Kris Blomback, General Manager of Pats Peak said, "We love animals and it's was a fun play on words to have 'Pets Peak'. This is a great way for all of us to help the animals in need. We are happy to be able to support this worthy cause."
Shannon Camara, Pope Memorial SPCA of Concord-Merrimack County Director of Educational Outreach & Special Events says, "We are so grateful to Pats Peak and the wonderful group of skiers who came out to help homeless pets. This is our 12th year of working together and it is always so much fun!"
Share This Article