Pats Peak - 22-23 Capital Improvements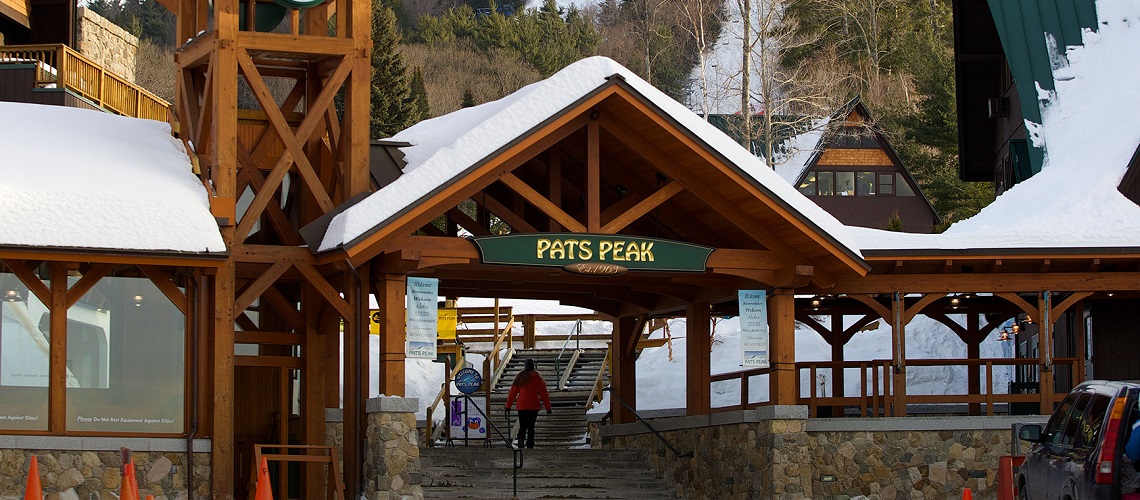 For the 2022-2023 season PATS PEAK is celebrating its Diamond 60th Anniversary. PATS PEAK continues to be a local family-owned mountain, with the same family ownership, for 60 years. Every year PATS PEAK continues to enhance their guest experience with capital improvements.
"We are excited to celebrate 60 years in the business of having fun! We are constantly reinvesting in areas to make our guests feel even more welcome at PATS PEAK. We are more than a ski area and banquet center, we are a family that invites other families to come enjoy the fresh mountain air, create social connections and enjoy the thrill of cascading down the mountain on our exceptional snow product," commented General Manager, Kris Blomback.
Capital improvements for the 2022-2023 season include:
A New Large Outdoor Seating Area, Complete with Igloos and Heated Pavers. This new large patio area will make a statement in the winter and in the summer. During the winter, skiers and snowboarders be able to take a break in the expansive outdoor seating area under igloos with heaters to keep them warm. The heated pavers will keep the snow clear in that area. In the summer months, this will be a beautiful new outdoor wedding ceremony location with gorgeous views of the mountain in the background. For photos: facebook.com/patspeakskiarea
Additional Energy-Efficient Snowmaking Fan Guns. PATS PEAK continues to increase their snowmaking capabilities by adding to an arsenal that already gives the mountain 100% snow coverage. PATS Peak was one of the first ski areas in New Hampshire to offer snowmaking and continues to be a ski industry leader. The ability to open terrain quickly remains a top priority. The annual upgrade to snowmaking provides a boost of higher efficiency snow guns on the Puff trail to make the snowmaking system even more robust and resilient.
Major Upgrades in the Rental Shop/ The 9,600-square-foot Rental Shop, the largest rental shop in Northern New England, has undergone a transformation that will make renting equipment even faster. Walls were knocked down, additional seating and sizing was added in the boot area. This will make renting an even more "user-friendly" experience.
Beautiful Stone Fireplace in the Valley Lodge. In the Valley Lodge, a beautiful stone fireplace was added that will be sure to warm up cold fingers and toes in the winter. During "The Other Season of Pats Peak" with many weddings and other events during the months of April through December, the new fireplace will provide ambiance for these special events.
New 12,000 square foot Mountain Operations Facility. Construction has begun on a new 12,000 square foot Mountain Operations facility. This new building is a multi-year project to replace a 60 year old outdated wooden structure. The new facility with be an energy efficient, modern, and beautiful new building for the operations crew.
Share This Article