Outdoor Media Summit Shares Keynote Speaker List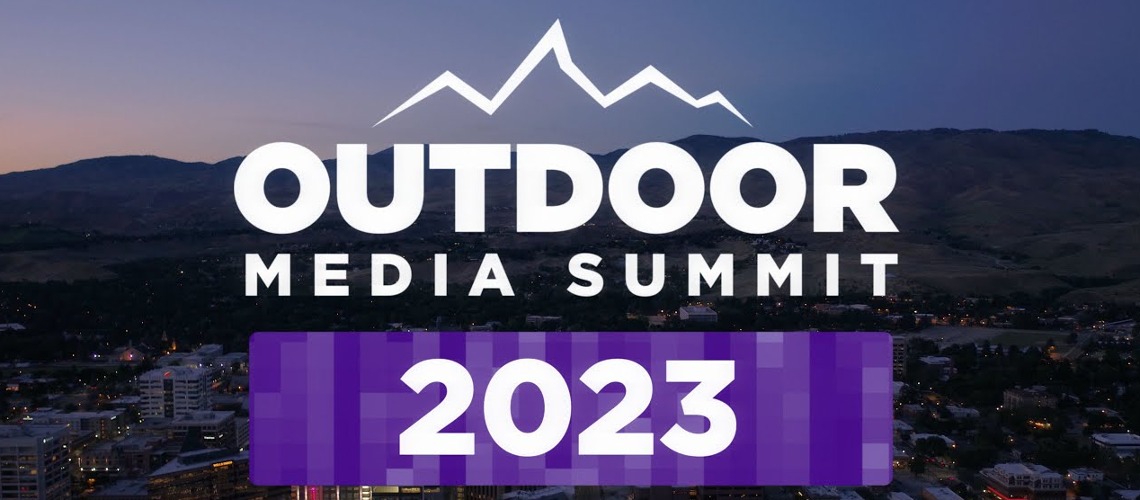 Outdoor Media Summit is a niche education conference where the brightest marketing and media professionals in the outdoor industry share secrets, forecast the future and learn how to make more money. This year, marketers from The North Face, Patagonia, Columbia Sportswear, Osprey, Garmin, Costa, NEMO Equipment, SCARPA, Shimano as well as staff editors from Gear Junkie, Men's Health, Forbes, Alpinist Magazine, Trails Magazine, Outdoor Life will join industry association professionals from Outdoor Industry Association, People for Bikes and Outdoor Recreation Roundtable.

The outdoor industry's sharpest marketers and journalists will convene in Boise, ID, September for two and a half days of education, thought leadership and networking. The conference is designed to be a VIP gathering of the industry's media and marketing thought leaders. Attendance is capped at 200 to ensure that meaningful connections happen throughout the event. As of now, general attendance is 100% sold out but there are limited tickets remaining for sponsors and VIP media.
The opening keynote will be delivered by Stephen Regenold, founder, Gear Junkie, on the topic of AI and Beyond: Leveraging Disruption to Your Advantage. Kent Ebersole, OIA president, will keynote at lunch on How to Adapt to the Evolving Outdoor Consumer and Jess Ebersole, president, Outdoor Recreation Roundtable, will close out the conference with a talk titled Closing Keynote: Game Changing Legislation that Will Catapult the Outdoor Recreation Economy.

They will be joined on stage by a star studded cast including Jenna Celmer, Rick Saez, Marc Sani, Adam Ruggiero, Andrew Gibbs-Dabney, Cam Vigliotta, Seth Alvo, Kyle Dickman, Kirk Deeter, Earl B Hunter and others.

"Outdoor Media Summit is the best media event in the outdoor industry," said Sean McCoy, editorial director, AllGear Digital. "It's not just a place where we can see next year's gear. You also get focused education for higher level publications and excellent networking opportunities. The parties at OMS are different because of the authentic connections that happen when writers, brands, and editors can spend time together around the campfire, proverbial or literal."
One thing that sets Outdoor Media Summit apart is the depth of conversations. OMS staff curates group activities to help attendees go "deeper, faster," during networking sessions. Media and marketers often have similar professional challenges so group activities are designed to help attendees solve some of the big picture challenges facing their companies. Media and marketers are all affected by things like AI, changing algorithms, inflation, inventory issues, etc. OMS is a place where they can work together to brainstorm solutions.

"Outdoor Media Summit is hands down the most fun conference you'll ever attend," said Maren Hamilton, director, social and community, The North Face. "It's not just another conference; the sessions are impactful and energizing, the depth of conversations are unrivaled and given that the audience is so curated, you'll form genuine friendships and long-lasting connections."

Outdoor Media Summit is where the brightest minds in media and marketing gather to share secrets, forecast the future and make more money. This year's conference will take place at the four-diamond The Grove Hotel in Boise, Idaho, from September 24 - 26, 2023. General admission is sold out but there are a handful of tickets reserved for sponsors and VIPs.

Outdoor Media Summit 2024 will be October 13-15 in Missoula, Montana.

For more information on the few remaining sponsorship opportunities, or to get ahead of sponsorship for 2024, email yoon@outdoormediasummit.com.
Share This Article